In pictures: how Samsung's 'wraparound' smartphone will actually work

Show all 7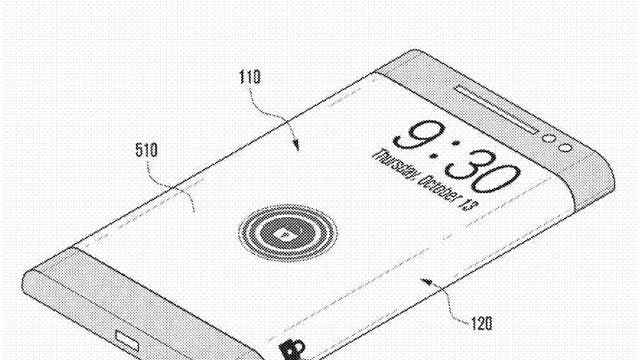 In pictures: how Samsung's 'wraparound' smartphone will actually work
Samsung and LG have already produced smartphones with curved displays and Apple are rumoured to be working on similar products - but just how will this new 'feature' be used?
Samsung is planning to release the next generation of its curved screen smartphones late next year according to reports from Bloomberg.
The device will use the Youm technology that the South Korean manufacturer first showed off in January this year, with the main screen wrapping around the edges of the phone to create two thin displays roughly perpendicular to the front face of the device.
It's rumoured that this set up could be used in the successor to the successful Galaxy S4 or larger Galaxy Note range of devices.
Click the gallery above to see images illustrating how a wraparound screen might be used.
Samsung has been investing heavily in the technology, hoping that this new innovation will help strengthen their position in the slowing high-end of the smartphone market.
They've previously used it to introduce the Galaxy Round, a 5.7-inch smartphone only on sale in Korea with a screen that curves from left to right. This handset itself is remarkably similar to the LG G Flex, another Korea-only product from rival LG with a screen that curves from top to bottom.
Samsung is currently the world's largest manufacturer of smartphones and sells one in three high-end devices. It's also been rumoured that Samsung's main competitor, Apple, is also looking into curved screen devices.
However, despite this interest from companies the consumer reaction has been sceptical. The technological graft necessary to produce curved displays is undoubtedly substantial but the actual utility for customers is still unknown.
Samsung's latest patent filing in the US goes some way to demystify the possibilities of the curved screen, showing a device with a wrapround display which uses the edges of the screen for anything from a clipboard for storing links to quick-access to chapters in an ebook.
Many consumers may still look at the designs and think 'so what?', but they at least show that there is more going on with curved displays than empty 'innovation' for the sake of publicity.
Join our new commenting forum
Join thought-provoking conversations, follow other Independent readers and see their replies