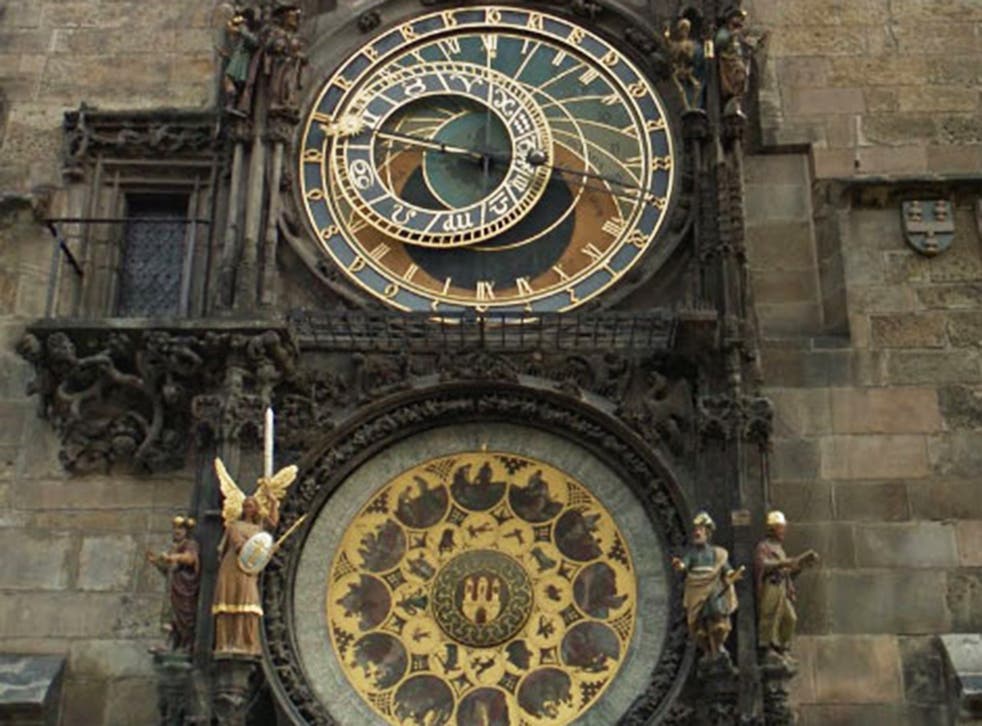 Prague Astronomical Clock: Three things you probably didn't know about today's Google Doodle
'It's a magnificent achievement in medieval engineering'
Google has celebrated the 605th anniversary of the Prague Astronomical Clock, one of the oldest functioning timepieces in the world, with a new Doodle.
The Doodle replaces the search engine's second "o" with a pastel-coloured cartoon of the time telling device.
"Today's Doodle honours a magnificent achievement in medieval engineering and a cultural landmark whose symbolism, design, and intermittent repairs are a remarkable catalogue of Europe's past," said Google.
Here are three things you may not know about the ancient clock:
1. The clockmaker behind the timepiece is believed to have been blinded after making it
According to legend Prague's councillors, who commissioned the clock, feared the clockmaker would replicate the device in another town. In order to keep the machine unique, the councillors are said to have broken into the clockmaker's house and blinded him with a piece of iron.​
The best Google Doodles

Show all 50
2. The clock was severely damaged by the Nazis
During Prague Uprising in May 1945, the Nazis damaged the clock so severely with anti-aircraft guns that it stopped for three years. The clock was repaired again in 1948.
3. A Catholic priest and a scientist constructed the clock
The clock was created in 1410 by the Catholic Priest Mikulas Kadan and scientist Jan Sindel. Sindel was the astronomer in the pairing and Mikulas, the more adept clockmaker.
The clock's religious influences can be seen in 12 Apostles, which dance around the clock hourly, the skeleton, representing death, and the miser carrying a bag of gold, representing the sin of greed.
In addition to their Doodle, Google's Street View also allows you to look inside the Prague Astronomical Clock, taking you on a tour of the famous clock tower.
Join our new commenting forum
Join thought-provoking conversations, follow other Independent readers and see their replies