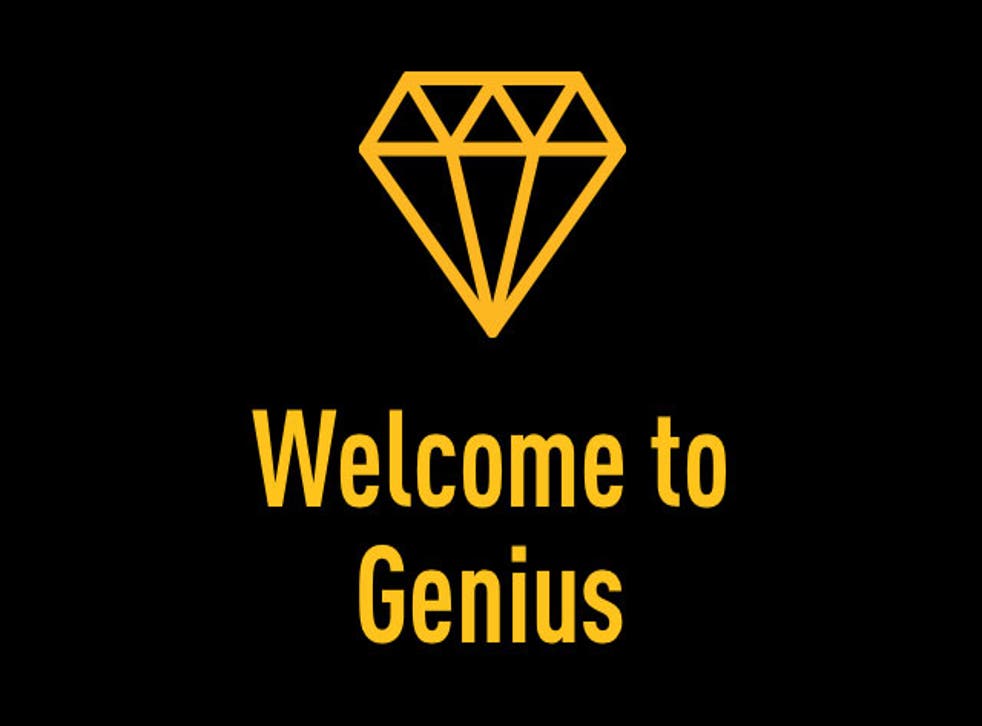 Rap Genius app: Side-stepping Google with a 'pocket guide to human culture'
The website that aims to let users 'annotate the world's text' has launched its first iPhone app following a spat with Google
You can't fault Rap Genius for a lack of ambition. The company launched its website back in 2009 as a crowd-sourced platform for annotated rap lyrics and has just released its first app for iOS – a piece of software that it claims will provide nothing less than "the Wikipedia of all text" and "a pocket guide to human culture".
This bravado is typical of a company that has grown from 5 million to 30 million unique monthly visitors in just two years, but more than most Rap Genius has a vested interest in making their app a blistering success.
The site had a very public falling out with Google last year, after the search engine discovered a clear plan by Rap Genius to artificially boost its search rankings through an 'affiliate program'. Google were uncompromising in their retribution, demoting the site in its search results and slashing its traffic by more than 80 per cent.
Rap Genius have since apologised, admitting that they "messed up" and "deserved to get smacked", but the release of this app makes plain their ambition to side-step Google entirely - a point that might be crucial if the search company chooses to display lyrics in results in future.
"This is the true launch of Rap Genius," writes co-founder Tom Lehman. "Right now, more than half of our traffic comes from mobile devices. Soon, it will be 100% – In 1,000 years, when the aliens land, 'Rap Genius' will literally mean 'that dope iPhone app'."
So how pleased will these aliens be? The app is only available for Apple devices so far (although the company's twitter feed says that an Android version is "coming down the line") but the experience is pretty smooth.
Rap Genius integrates with any music stored locally on your mobile device (this includes iTunes, although streaming services such as Spotify are not yet supported) and allows you to browse annotated lyrics, a mixe collection that run the usual gamut from insightful to idiotic.
A splash page suggests new songs to listen to (although you'll have to go to the suggested YouTube links to listen – blocking the fun of reading lyrics whilst you listen) whilst a music recognition feature lets you find the annotated lyrics of any song you're listening to – useful for impromptu karaoke sessions certainly.
However, beyond providing smooth access to all the features offered by the site (bar adding annotations - though that's coming) the Rap Genius app is yet to deliver on the PR grand-standing. Ignoring a few annoying interface problems that will be smoothed out in updates (these include not being able to skip forward in a track, or the music stopping playing when you navigate to the list of artists) the main problem is one of unfulfilled potential.
The promise of 'annotating the world' is an engaging one. High profile texts that have been explained by the site's users include everything from the US Constitution to T.S. Eliot's epic poem 'The Waste Land', and the possibility of getting the original writer involved (as happened with an excerpt from Junot Diaz's politer Prize winning novel, the Brief Wondrous Life of Oscars Wao) could be revolutionary.
Unfortunately these shining examples are few and far between, and a lot of the site just feels un-informed, poorly organized or plain pointless. The News section especially has bags of potential (especially as high profile ventures from the likes of Yahoo move into the market) but suffers from the common stumbling-block of crowd-sourced ventures: a lack of curation.
Right now, there's an annotated version of Barack Obama's State of the Union address placed at the top of the list, but the rest is a sloppy mixture of Rap Genius's own press releases, interviews with rappers and even a stray copy of Abraham Lincoln's Gettysburg Address.
These sorts of problems are self-evident and it's certain that Rap Genius will be looking for ways to fix them, but at the moment is more child genius than Albert Einstein: plenty of potential, but with a lot of hard work ahead of them.
Join our new commenting forum
Join thought-provoking conversations, follow other Independent readers and see their replies