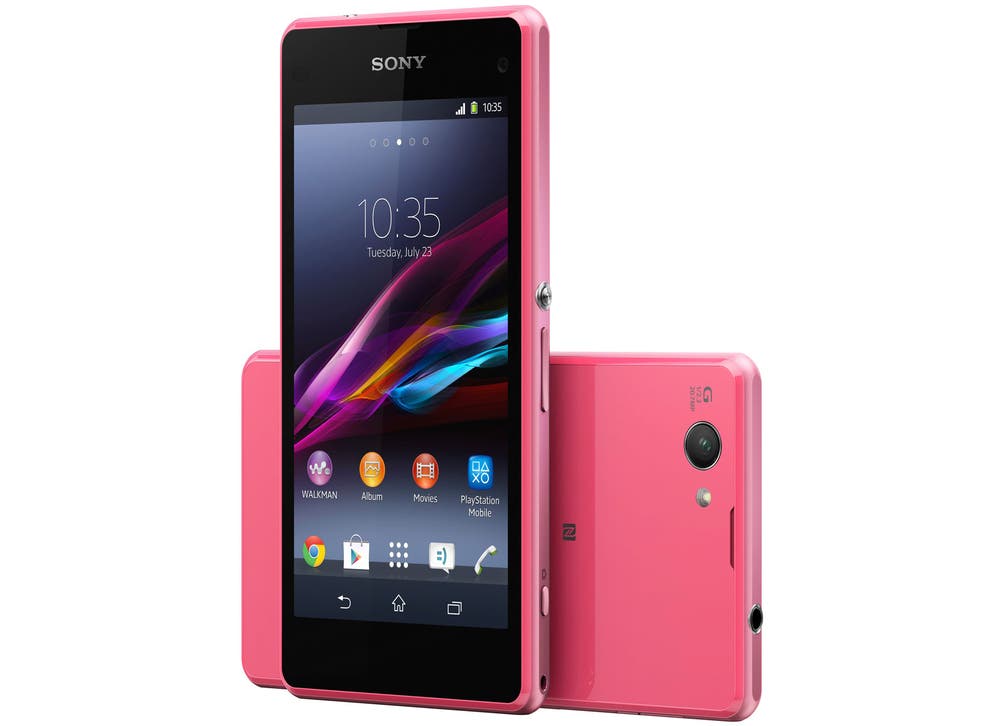 Sony Xperia Z1 Compact review: A slimmed down Sony that doesn't skimp on specs
The Z1 Compact offers identical hardware to the S1, but shrinks the screen from 5 inches to 4.3 - David Phelan gives us the first full UK review
Mobile phones, you'll have noticed, have bigger screens than they used to. We used to be happy with a display measuring 3.5 inches – this size suited the iPhone for over five years – but the lure of high-resolution displays big enough to watch movies on has led to handsets routinely sporting 5-inch screens.
But not everyone wants to stretch their fingers round hefty gadgets. The problem is that manufacturers mostly save their top specs (best camera, fastest processor, richest screen and so on) for big-screen flagships.
There are occasional exceptions, like the HTC One Mini which kept most of the features of the beautifully designed HTC One. And now Sony has taken its popular but big Xperia Z1 and shrunk it to create the Z1 Compact with a 4.3-inch display instead of the Z1's 5-inch screener.
It was announced at the Consumer Electronics Show in Las Vegas earlier this year and is due out soon.
The first thing you notice is the colour. Sony is sensational with colour  –  Nokia's Lumia and Asha phones and the iPhone 5c are rare examples of colour being put to equally good effect – and the new pink and lime green models look tremendous. The styling is identical to the full-size Z1: glass back and frame with anodised aluminium edges. The glossy back and matte edges work well together. The phone feels solid and intensely comfortable in the hand.
The display isn't the Full HD resolution of the larger model, though this is still effective with its 720 x 1280 pixels – the 342 pixels per inch density is higher than the iPhone 5s, for instance. And the involvement of Sony's TV division has resulted in a display that's rich, contrasty and sumptuously colourful. The drop in resolution from the Z1's Full HD really isn't noticeable and anyway in a screen this size would be just too costly.
This being a Sony phone, it has the same special waterproof feature found on the Xperia Z, Z Ultra, Tablet Z and Z1. Basically, Z stands for waterproof. It means there are little flaps to protect the sim card, memory card and microSD socket. But the headphone socket is waterproof on the inside. Having a waterproof phone sounds like a gimmick but actually it's just great to know that you don't have to worry if the handset gets splashed with rain, say. Though this is fully waterproof, providing those flaps are tight shut.
Sony's take on Android is elegant and demure, with subtle colours and neat icons – though the camera shortcut is a little too intricately designed for my liking. Sometimes more is less, Sony.
But the customisation is minimal, mostly built on including Sony specialities, like TrackID, the listen-to-this-music-and-tell-me-what-it-is app that Sony has included for years. And the hub of entertainment apps for music, photos, movies and PlayStation Mobile games that works as an able alternative to iTunes.
One of the stand-outs on the bigger-brother Z1 was the camera and the identical model is included here. Built from components used in the advanced Sony compact camera, the HX50, there's a 20.7MP sensor. It's very effective and takes brilliant shots. The Superior Auto mode effectively means you can zoom in 3x without resolution dropping below 8MP – the default resolution level. There are also neat extras like an Augmented Reality effect that adds dinosaurs, flowers and other effects to your shots. Or, more usefully, the Info Eye can deliver information when you focus on a building the camera recognises – though you need a data connection for this.
The processor was fast enough for the Z1, so it's more than speedy enough here. And battery life, enhanced by Sony's Stamina mode to eke out every last minute, is impressive. Nightly charges still recommended, mind.
This is an attractive, pleasingly tactile phone that offers the highest smartphone capabilities in a manageable size. If you liked the Z1 but found it a little too big, this phone will prove hard to beat. Sony Mobile at its considerable best.
Join our new commenting forum
Join thought-provoking conversations, follow other Independent readers and see their replies