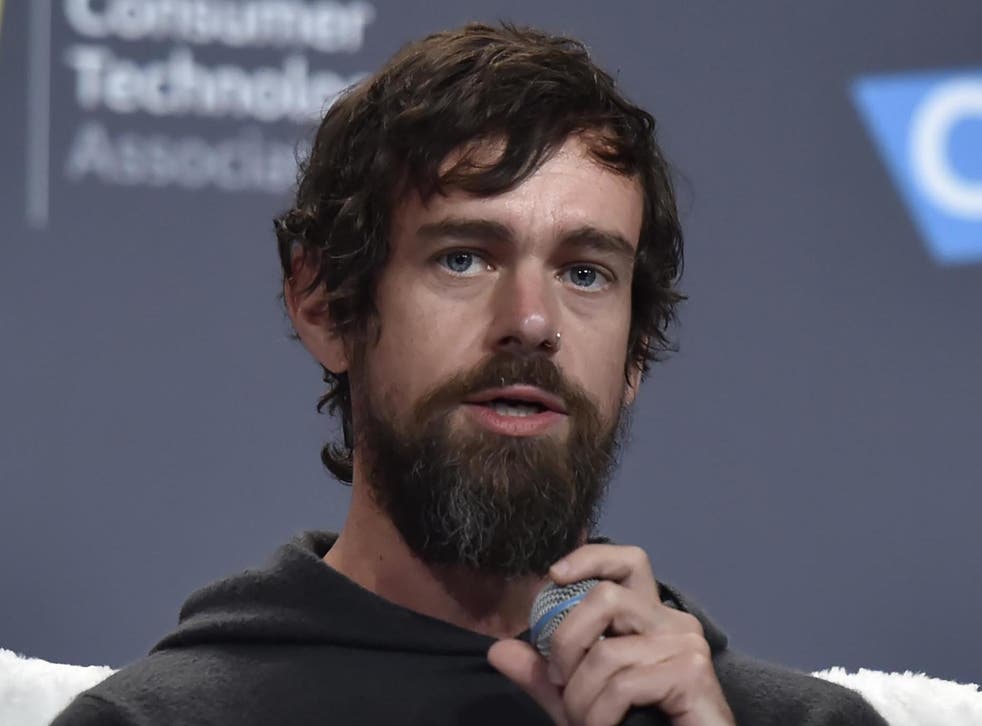 Trump-supporting billionaire 'looking to oust Twitter chief after buying sizeable stake' in company
Activist investor reportedly plans to push for major changes at social media giant
A Republican mega-donor has purchased a "sizeable stake" in Twitter and is reportedly seeking to oust its founder Jack Dorsey.
Elliott Management intends to push for major changes at the social media company and has nominated four directors to Twitter's board, Bloomberg reported, citing a person familiar with the matter.
The hedge fund's billionaire owner Paul Singer was a vocal and paying opponent of Donald Trump – who has accused Twitter of being "very discriminatory" towards him – during his presidential campaign in 2016, but has since become a supporter.
Mr Singer is reportedly hoping to replace Mr Dorsey due to the tech giant co-founder's role as chief executive on Square, a mobile payments company, and his stated desire to split his time between the US and Africa.
Mr Dorsey is the only person to simultaneously be CEO of two public companies worth more than $5bn.
'Brexit is like...' The Top 20 Twitter analogies

Show all 20
Twitter's share price rose by several points after reports emerged of Elliott Management's investment.
While the tech giant's share prices have been unsteady in the past, it recently reported quarterly revenue above $1bn for the first time, according to The Guardian.
Elliott Management is an activist investor – often putting its money into companies in order to affect changes within them. Mr Dorsey is believed to own around two per cent of the company, leaving him potentially vulnerable to such interventions.
Mr Singer is a staunch Republican, and after donating around $1m to a PAC attempting to derail Mr Trump's election campaign, appears to have changed his mind about the US president.
But after Mr Singer paid a visit to the White House in 2017, Mr Trump told reporters: "As you know, Paul was very much involved with the anti-Trump or as they say 'Never Trump' and Paul just left and he's given us his total support and it's all about unification."
Reports of Elliott Management's alleged investment came days after it emerged Twitter could use red and orange labels to highlight lies and misleading statements made by individuals on the platform.
A spokesperson for Elliott Management said it had no comment on the reports.
Join our new commenting forum
Join thought-provoking conversations, follow other Independent readers and see their replies