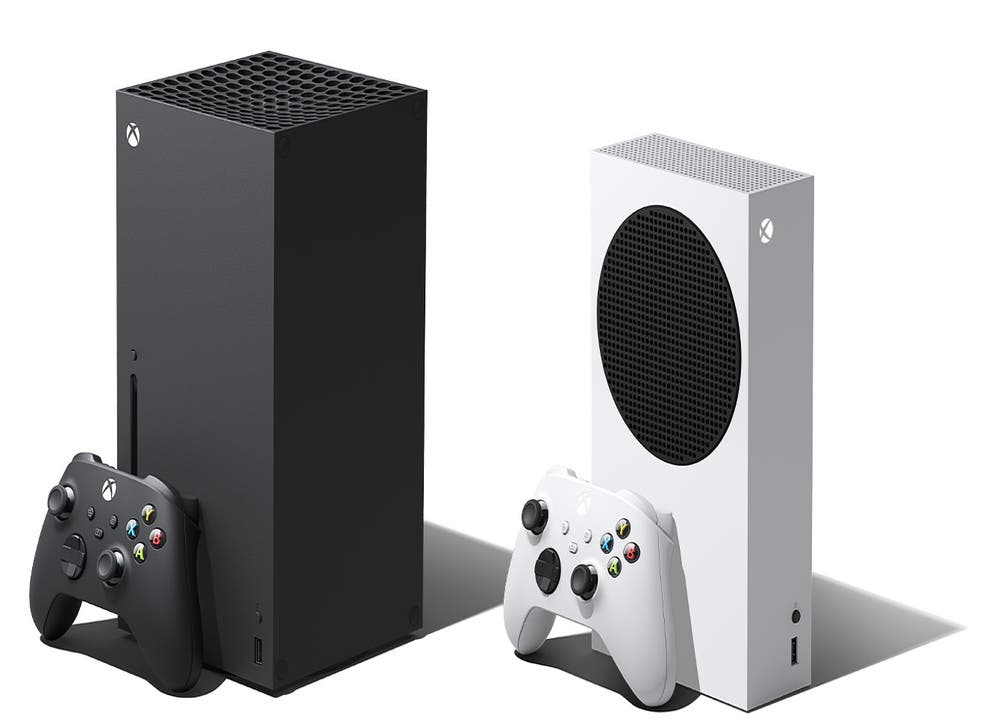 Xbox All Access: Microsoft promotes new way to get Xbox Series X and S
Xbox has finally revealed the Xbox Series X and Series S, at last giving a price and release date for its next generation of consoles.
But the pricing is not quite as simple as it might once have been. Players can buy them outright if they want to – at either £249/$299 for the cheaper, smaller Series S, or £449/$499 for the Series X – but they can also join Xbox All Access.
That is effectively a way of buying your console over the time, more similar to the way that you buy a phone on a pay monthly plan than the traditional way of buying a console. Customers pay a monthly fee, over two years, and at the end of that process get to keep the console.
During that same period, customers will also get access to Microsoft's Game Pass Ultimate, which includes a whole host of games that can be downloaded as part of the subscription. Numerous commentators have suggested that Microsoft's plan for the new console is much about monthly subscriptions as it is new hardware, and the Game Pass Ultimate membership is a key part of that.
Xbox All Access isn't an entirely new idea. Customers can already get an Xbox Series S as part of the deal, and have been able to do so since August 2018.
But it is the first time that it is available with a new generation, and the first time it is available in so many countries. It has also never been promoted quite so heavily as a way of getting new consoles.
The deal is really not all that different from a financing agreement, of the kind that is offered with many substantial purchases. In short, it means that you'll pay for the console over 24 months, without being charged interest, and at the end of that period the console will be yours as normal.
Game Pass Ultimate is an extra bonus on top of that. Given that the subscription costs £10.99 by itself, the value of that bonus can be significant, if you were planning on paying for it anyway.
In the UK, Xbox All Access costs £28.99 per month for the Xbox Series X and £20.99 for the Series S.
In the US, the Xbox Series X costs $34.99 each month and the Series S costs $24.99 per month, over the same 24 month period.
In both cases, the financing isn't actually provided through Microsoft, despite the fact that the console is bought through them. In the UK, it comes from Klarna; in the US, the agreement is with Citizens One.
Everything gets a little more complicated if you're already a Xbox All Access customer, with a current-generation console. It is possible to upgrade – so long as you've made 18 payments already, and have kept up with them – which will mean trading in your existing console for a new one.
Join our new commenting forum
Join thought-provoking conversations, follow other Independent readers and see their replies