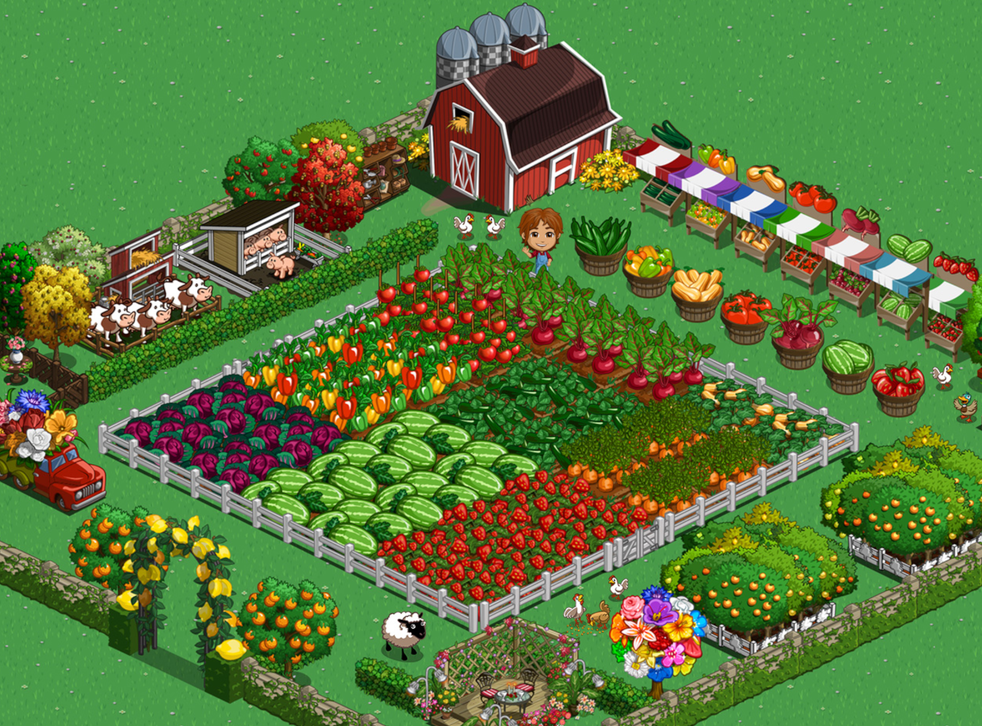 Farmville dead: Era-defining Facebook app killed off after once reaching 80 million players
The game's popularity peaked in 2010
Popular Facebook game Farmville will be no more, with its developers shutting it down after more than a decade.
"Following an incredible 11 years since its initial launch back in 2009, we are officially announcing the closure of the original FarmVille game on Facebook", game developer Zynga said in a blog post announcing the decision.
"Adobe will stop distributing and updating Flash Player for all web browsers, and Facebook will stop supporting Flash games on the platform completely after December 31st, 2020. FarmVille will therefore be directly affected as a result of this," it continued.
Adobe Flash was an animation platform that provided the foundation for many online games and videos.
However, many of the features in Flash became available in HTML5, with fewer security holes, with it scheduled to be killed this year. 
In-app purchases in the game will be available until 17 November, after which point the game will not put through any transactions and refunds will not be processed.
"Any remaining credits that you have during this period should be used before December 31st, 2020. We are also working on fun in-game activities to be announced soon that are designed to make your remaining time with FarmVille even more enjoyable", Zynga said.
Farmville's various sequels will still be available to play, as will the upcoming Farmville 3 mobile app.
The browser-based game was first published in 2009, with players tending their online farms - paying virtual coins for seeds and planting virtual crops to earn virtual profits.
Facebook's community features were a key aspect to the game's popularity, with players tending the farms of their friends for rewards.
At its peak, Farmville had over 80 million monthly active users, but has steadily declined against increasing competition. 
Join our new commenting forum
Join thought-provoking conversations, follow other Independent readers and see their replies