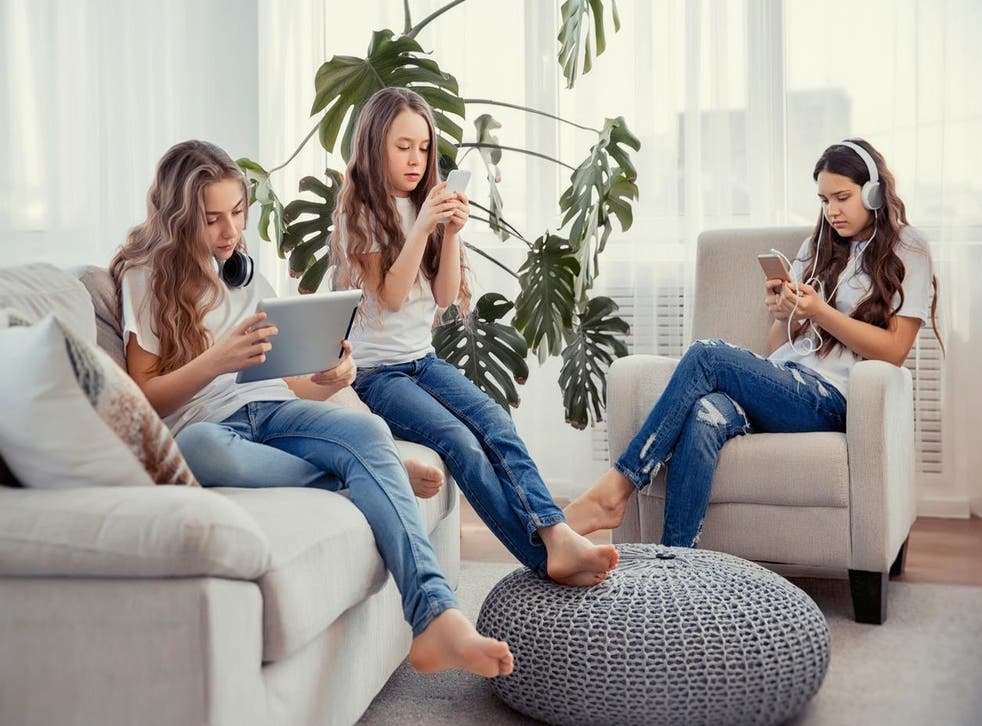 Number of girls using social media for more than three hours a day doubles in four years, research finds
Boys are visiting social networking more regularly too
Sarah Young
Monday 26 March 2018 13:34 Comments
The number of young girls using social media for more than three hours on an average school day has doubled in just four years, research finds.
According to data collected from a survey of 4,410 children in 2011/12 and 3,616 in 2015/16, both boys and girls are visiting social networking sites more regularly.
However, boys' usage of social media remains far lower than that of their female counterparts.
In 2011/12, 4.9 per cent of boys spent more than three hours on social networking sites, which increased to 8.3 per cent in 2015/16.
In comparison, the figures for 2011/12 found that 8.7 per cent of 10 to 15-year-old girls used sites such as Facebook for more than three hours a day, jumping to 17.4 per cent in 2015/16.
The data was collected from Understanding Society, the UK household longitudinal study.
This comes after reports that children are being exposed to "significant emotional risk" on social media, particularly as they transition into secondary school.
The most influential people on social media in 2015

Show all 6
The Children's Commissioner issued a stark warning in a report showing that pupils aged 10 to 12-years-old are becoming increasingly anxious about their online image and "keeping up appearances".
While eight to 10-year-olds use social media in a "playful, creative" way – often to play games – this changes significantly as children's social circles expand in their first year of secondary school, it says.
As well as highlighting the increase in social media usage among young girls, the Children's Well-being and Social Relationships report also found that for the first time boys were more likely than girls to argue with their mother more than once a week.
It revealed that in 2015/16, 25.2 per cent of girls aged 10 to 15-years-old reported quarrelling with their mother more than once a week, compared with 26.3 per cent of boys.
This is down from 31 per cent of girls and 30.1 per cent of boys in 2009/10.
Both sexes argued with their father less than their mother on average, but more children reported talking frequently to their mothers about "things that matter" than their fathers.
Register for free to continue reading
Registration is a free and easy way to support our truly independent journalism
By registering, you will also enjoy limited access to Premium articles, exclusive newsletters, commenting, and virtual events with our leading journalists
Already have an account? sign in
Join our new commenting forum
Join thought-provoking conversations, follow other Independent readers and see their replies