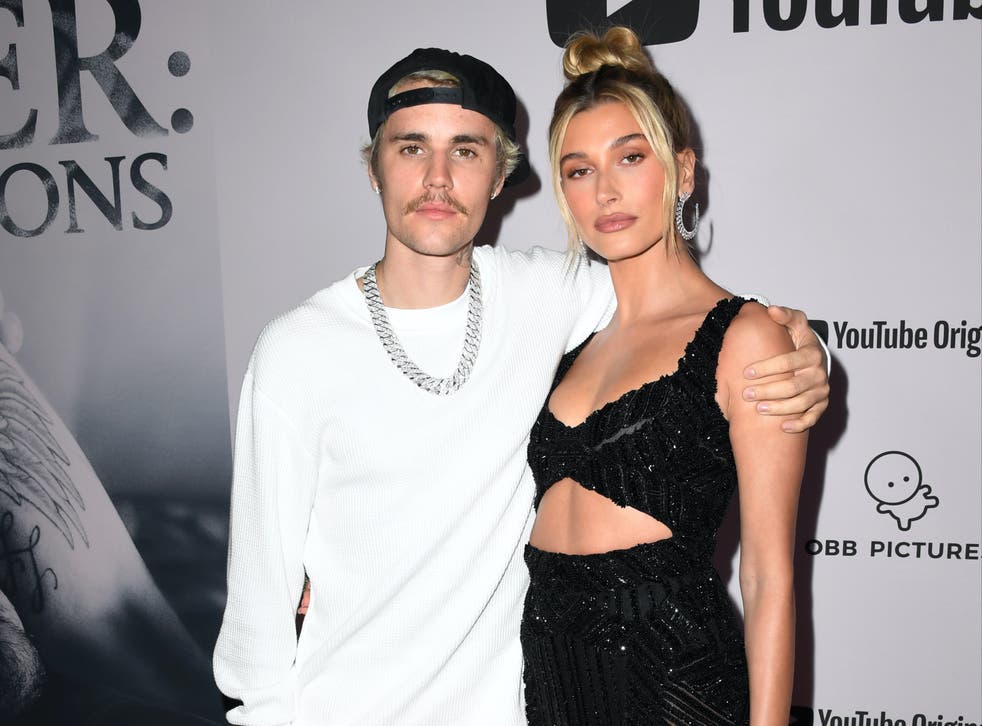 Hailey Bieber denies pregnancy rumours: 'Focus on what's important aka the election'
Model married Justin Bieber in 2018
Hailey Bieber has denied rumours she is pregnant while asking that publications focus instead on the presidential election.
On Thursday, the 23-year-old shut down the rumour she and husband Justin Bieber are expecting a child on Instagram, where she called out US Weekly for reportedly planning to run a story on the speculation.
"Since I know you guys were about to break your lil story @USWeekly, I'm not pregnant," Bieber wrote on her Instagram Stories. "So please stop writing false stories from your 'sources' and focus on what's important aka the election."
The model, who previously endorsed Joe Biden for president, wrote "the election" in blue along with a blue heart emoji. On Tuesday, she revealed to her more than 30m Instagram followers that she voted on Election Day with a photo of her face covered in "I Voted" stickers.
Bieber's clarification comes after she told Vogue Italia last month that she wants children with her husband of two years but is in no rush.
"The strange thing is that I've always wanted to have children early, but now that I'm married, I feel less of an urge," she told the outlet, according to Seventeen. "I am an ambitious girl with many projects.
"It will happen, but not now."
This is also not the first time Bieber has had to deny rumours that she is pregnant after media speculation. In November 2019, she also took to Instagram to address suggestions she was expecting a child after paparazzi photos of her holding her stomach circulated.
"The internet is funny!!" she wrote on her Instagram Stories at the time. "No, I'm not pregnant, I just really love food."
Join our new commenting forum
Join thought-provoking conversations, follow other Independent readers and see their replies