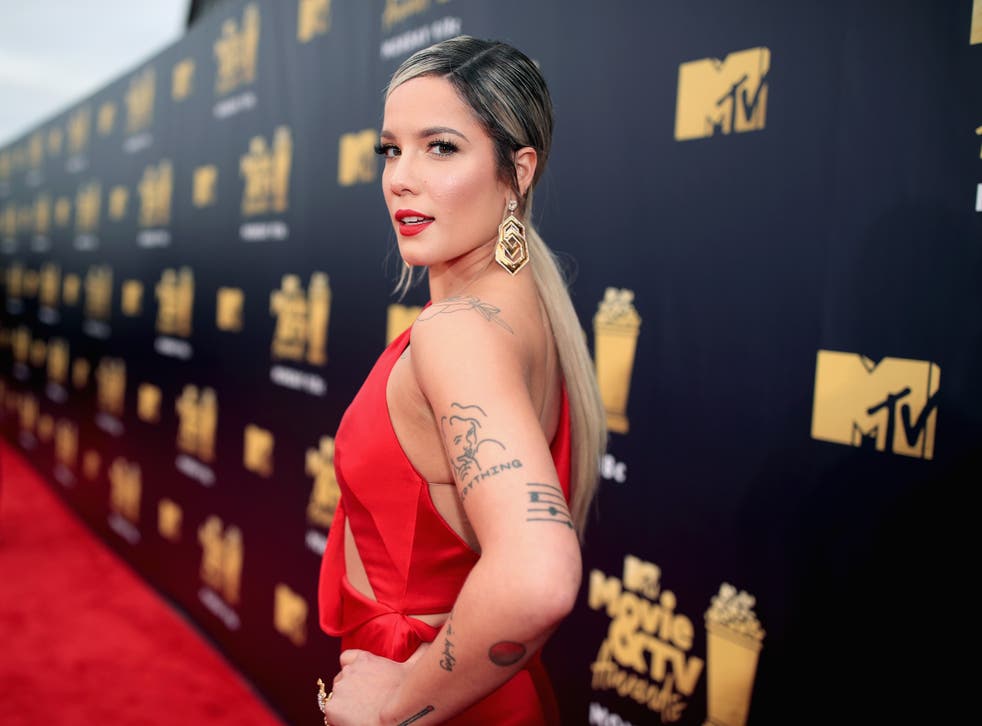 Halsey changes pronouns to 'she/they' on social media
Singer thanked fans for supporting her
Halsey has received a wave of support from her fans after changing her pronouns on social media to "she/they".
The singer made the change earlier this week, prompting her millions of fans to take to social media to congratulate her.
"I hope Halsey changing their pronouns gives others the confidence to express what also makes them feel comfortable. it's okay to not fit into the categories society puts you in," one person tweeted.
Another added: "Halsey changed their pronouns to she/they and I'm so happy for her - she's such a source of inspiration and such a beautiful human and I love them so muchhhh [sic]."
Many people took the opportunity to discuss pronouns more generally.
One person tweeted: "Halsey changing her pronouns to she/they has people talking, so I decided to make a nice little thread about what using multiple pronouns can look like:
"Which pronouns should I use? Answer: both! You can mix and match them in a sentence or use one or the other! You can alternate! Literally whatever you're feeling! When in doubt, just ask the person what they prefer."
They noted that just because Halsey has changed her pronouns, that doesn't necessarily mean she identifies as non-binary.
"Is Halsey non-binary? Answer: I'm not sure! She hasn't addressed it to date, so I wouldn't assume one way or the other!" they wrote.
"Remember that non-binary is an umbrella term, and that not all people who use multiple pronouns are non-binary, although many do identify as such."
The LGBT+ charity Stonewall defines non-binary as follows: "An umbrella term for people whose gender identity doesn't sit comfortably with 'man' or 'woman'.
"Non-binary identities are varied and can include people who identify with some aspects of binary identities, while others reject them entirely."
The singer Sam Smith revealed that they identify as non-binary in 2019.
In response to the comments, Halsey has issued a statement on her Instagram story, writing simply: "thank u [sic]" alongside a heart emoji.
The singer recently announced that she is pregnant with her first child.
She posted a photo on Instagram on 27 January with a photo, shot by Sam Dameshek, cradling a baby bump with the caption "surprise!"
The 26-year-old did not share any further details regarding her pregnancy, but she did tag screenwriter Alev Aydin (her rumoured boyfriend) in the photo.
Join our new commenting forum
Join thought-provoking conversations, follow other Independent readers and see their replies