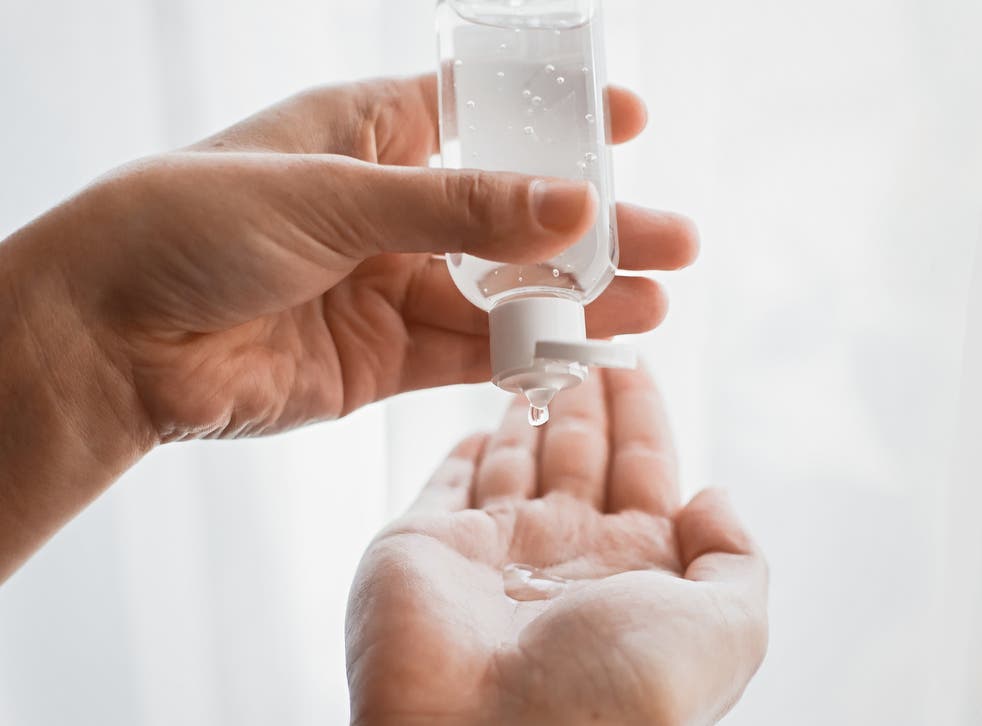 Leaving hand sanitiser in cars during hot weather can cause fires, NHS warns
NHS Property Services states that fires can occur from hand sanitisers 'when in contact with a spark'
Alcohol-based hand sanitisers could cause fires if left in cars during hot weather if they come into contact with a spark, the NHS has warned.
It was recently reported that hot weather is expected to sweep across the UK this week, with temperatures exceeding 30C in some regions.
As members of the public venture out of their households to enjoy the sunshine, they may decide to leave hand sanitiser in their cars as a reminder to maintain good hygiene practices amid the pandemic.
However, they have been warned that doing so could be an extremely dangerous course of action.
In an alert issued by NHS Property Services and shared on the Fire Industry Association website, it explained that the organisation has received "a number of reports of hand sanitiser being the cause of fires when left in vehicles in the hot weather the UK is currently experiencing".
"The alcohol hand sanitiser is becoming heated resulting in flammable vapours being released," the alert said.
"These vapours are reaching their 'flashpoint' and then ignite in normal air conditions, setting fire to flammable components within the car."
The alert included an image of a car, which has been damaged following a fire caused by an alcohol-based hand sanitiser.
It also featured a graphic indicating that when the temperature is 25C outside, the temperature inside a car can reach 55C.
In a follow-up statement provided to The Independent, a NHS Property Services spokesperson explained that at the end of May, it received notices from safety officers at trade union Unison "who raised media reports from US Fire Authorities that hand sanitisers were catching fire in vehicles".
The spokesperson stated that as part of the organisation's Covid-19 strategic pandemic plans, "NHSPS has acquired significant levels of hand sanitisers to keep our frontline engineers safe".
"In response to the notification we received, our health and safety team issued an internal message to highlight the potential risks associated with hand sanitisers in vehicles," they said.
"It is now our understanding that the risks associated with hand sanitisers in vehicles only become apparent when in contact with a spark."
In its initial alert, NHS Property Services advised removing all alcohol-based hand sanitiser products from vehicles "when they are not occupied", adding: "Do not leave hand sanitiser in unattended vehicles".
The organisation is to provide a formal alert to its frontline teams "to clarify this situation", its spokesperson said.
The company also stressed the importance of regularly washing your hands wish soap and water, as "hand hygiene is one of the most effective methods to stop the spread of Covid-19 following indirect contact", such as by touching contaminated surfaces and objects.
Experts in Texas recently warned against leaving hand sanitiser in vehicles on a hot day, saying it can lead to explosions.
In a Facebook post, which included a photograph of a melted car door, the Western Lakes Fire Direct stated: "Keeping it in your car during hot weather, exposing it to sun causing magnification of light through the bottle, and particularly being next to open flame while smoking in vehicles or grilling while enjoying this weekend, can lead to disaster."
Officials added that leaving sanitising products in hot environments for a long period of time can reduce their alcohol content and make them less effective.
Join our new commenting forum
Join thought-provoking conversations, follow other Independent readers and see their replies