Pink and Ellen DeGeneres defend Harry and Meghan over private jet use
'The way people treat [Meghan] is the most public form of bullying I have seen in a while'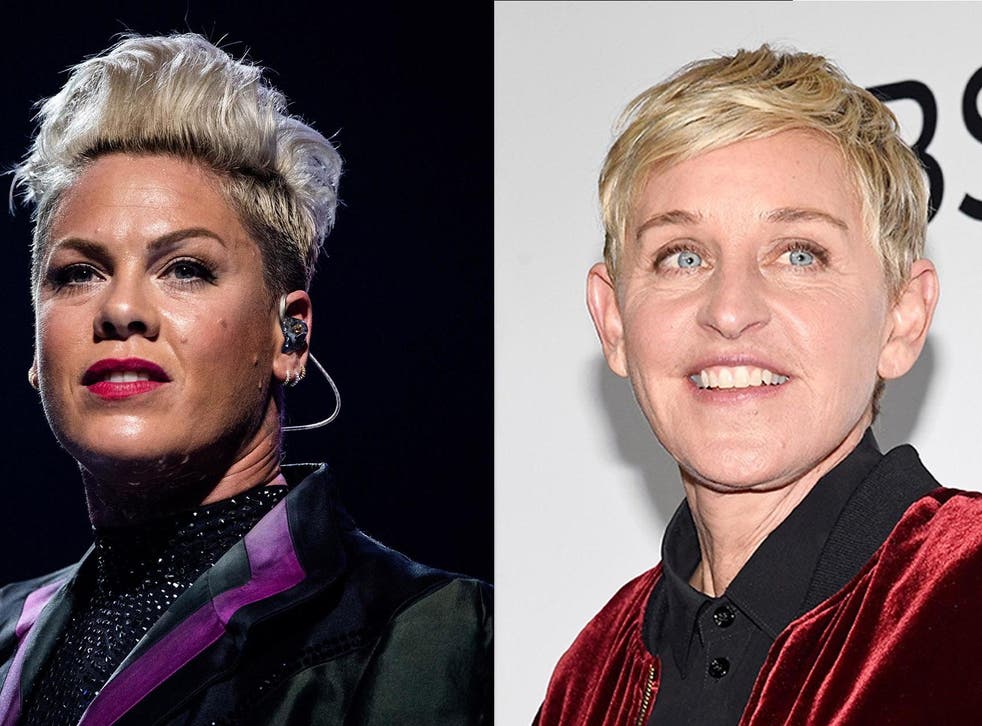 Pink and Ellen DeGeneres are the latest celebrities to publicly defend the Duke and Duchess of Sussex after the couple were vilified for using a private jet.
On Sunday, photographs emerged of Harry and Meghan arriving in the south of France via private plane, prompting a flurry of criticism over the environmentally conscious couple's carbon footprint.
But Sir Elton John was quick to clarify that he facilitated the flight for the couple, who were travelling with their three-month-old son, Archie.
"I am deeply distressed by today's distorted and malicious account in the press surrounding the Duke and Duchess of Sussex's private stay at my home in Nice last week," the musician tweeted on Monday.
Sir Elton went on to describe Prince Harry's mother, the late Diana, Princess Of Wales as one of his "dearest friends, adding that he feels "a profound sense of obligation to protect Harry and his family from the unnecessary press intrusion that contributed to Diana's untimely death".
11 of Meghan Markle's best feminist quotes

Show all 11
The "Tiny Dancer" singer added that he wanted to provide the couple with a private jet "to maintain a high level of much-needed protection" and respected the couple's environmental concerns by ensuring their flight was carbon neutral.
Now, Pink has weighed in on the criticisms against the royal couple, describing those targeting Meghan as "the most public form of bullying [she has] seen in a while".
"I'm happy to see people coming to the defense of The Duke and Duchess of Sussex [sic]," the US singer tweeted.
"The way people treat her is the most public form of bullying I have seen in a while. It's out of control. Let's all be a bit kinder, huh?
"Let's show our children that it's cool to be kind."
Pink's comments follow those of US television host Ellen DeGeneres, who revealed that she and wife Portia de Rossi had recently met with Meghan and Harry in the UK to discuss wildlife conservation.
"They were the most down-to-earth, compassionate people," DeGeneres said of the meeting on Twitter.
"Imagine being attacked for everything you do, when all you're trying to do is make the world better."
Other famous faces to defend the couple include actor Patricia Arquette, who retweeted Sir Elton's tweets, and Labour MP David Lammy, who described the criticisms as a "witch-hunt replete with nasty racial and xenophobic overtones".
Register for free to continue reading
Registration is a free and easy way to support our truly independent journalism
By registering, you will also enjoy limited access to Premium articles, exclusive newsletters, commenting, and virtual events with our leading journalists
Already have an account? sign in
Register for free to continue reading
Registration is a free and easy way to support our truly independent journalism
By registering, you will also enjoy limited access to Premium articles, exclusive newsletters, commenting, and virtual events with our leading journalists
Already have an account? sign in
Join our new commenting forum
Join thought-provoking conversations, follow other Independent readers and see their replies