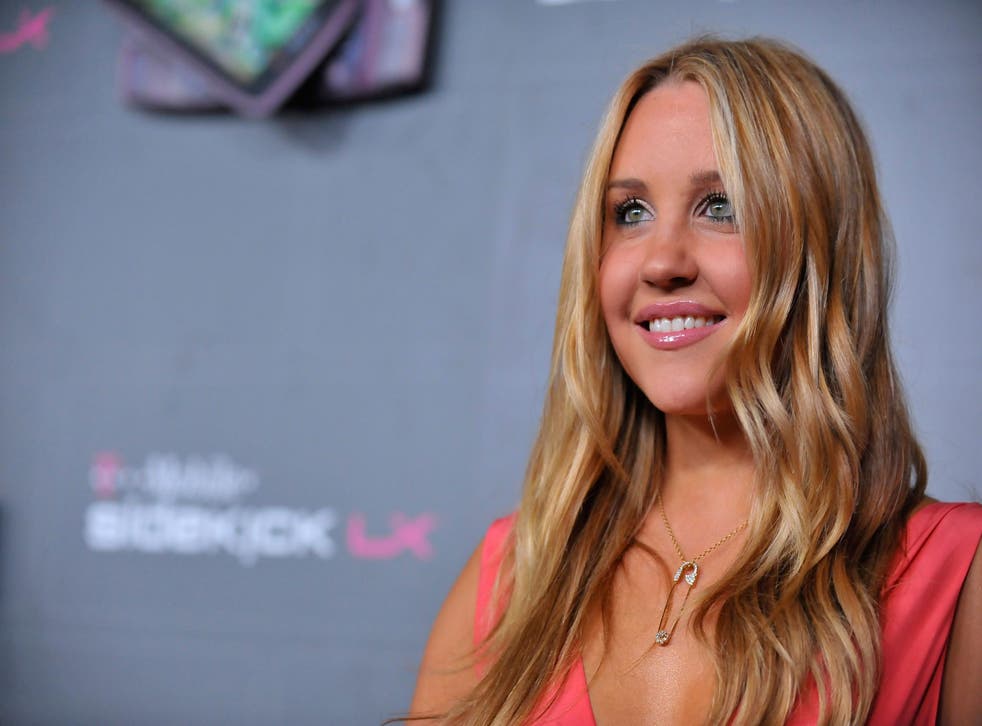 Amanda Bynes speaks about body image issues and drug abuse: 'It became a really dark, sad world for me'
'I went into a deep depression for four to six months because I didn't like how I looked when I was a boy'
After several years away of the limelight, Amanda Bynes has opened up about her life and career in a new tell-all interview with Paper magazine, opening up about suffering from body image issues and substance abuse.
The actor, who rose to fame as a child star in Nickelodeon series All That and The Amanda Show before starring in films such as She's The Man, Hairspray and Easy A, announced in 2010 that she would be taking a break from acting.
While her blossoming career may have seemed picture perfect from the outside, fame and the attention that came with it were taking a serious toll on Bynes' mental health.
After the release of She's The Man in 2006, in which Bynes' character Viola dresses up and takes on the persona of her brother Sebastian in a modern adaptation of William Shakespeare's Twelfth Night, the actor struggled to cope with body insecurities.
"I went into a deep depression for four to six months because I didn't like how I looked when I was a boy," she says.
She explains that seeing herself with a shorter hairstyle was "a super strange and out-of-body experience", saying that it "really put me into a funk."
As the years passed, Bynes' body image issues escalated, so much so that she began taking Adderall, a medicine that's often prescribed to individuals with attention deficit disorder, as she'd read in a magazine article that it was "the new skinny pill".
"I definitely abused Adderall," she says, having faked symptoms of attention deficit disorder in order to acquire the drug from a psychiatrist.
Adderall wasn't the only drug that Bynes abused during her darkest days.
Having smoked marijuana as a teen, Bynes began using harder drugs such as ecstasy.
The actor's drug use was affecting her performance on set, resulting in her stepping away from 2011 Owen Wilson film Hall Pass in the middle of filming, a decision that she describes as "definitely completely unprofessional."
She was also heavily critical of her performance as antagonist Marianne in Easy A.
"I was high on marijuana when I saw that but for some reason it really started to affect me," she says.
"I don't know if it was a drug-induced psychosis or what, but it affected my brain in a different way than it affects other people."
Bynes' excessive use of substances led to the actor feeling desolate and alone.
"I got really into my drug usage and it became a really dark, sad world for me," she says.
Support free-thinking journalism and attend Independent events
After years spent being "stoned all day long", Bynes is now dedicated to turning her life around, currently studying for an Associate's of Art degree in Merchandise Product Development at Fashion Institute of Design and Merchandising.
Having now been sober for almost four years, Bynes is ready to pursue her ambitions of succeeding in the worlds of fashion, acting and beyond.
Join our new commenting forum
Join thought-provoking conversations, follow other Independent readers and see their replies