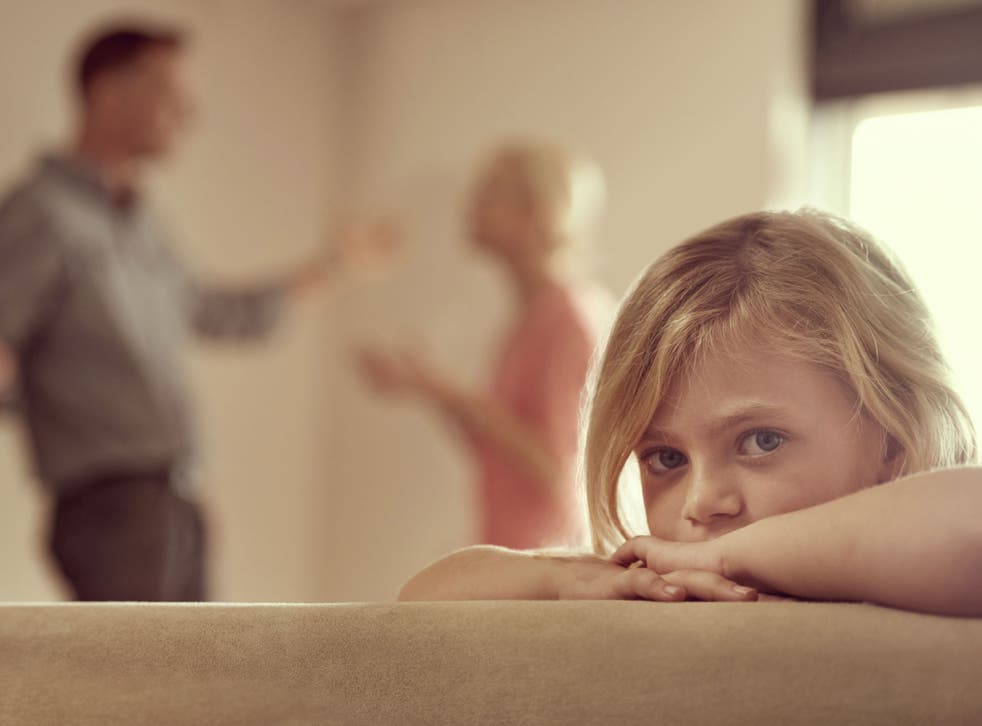 Arguing parents can damage a child's life chances, study suggests
Some children can become suicidal, researchers said 
Kashmira Gander
Tuesday 22 March 2016 18:16 Comments
Children who witness conflict between their parents have poorer long-term life chances and can become suicidal in extreme cases, a new study has warned.
Arguments between parents can affect children, even if they are no longer in a relationship, according to researchers at the University of Sussex commissioned by the Department of Work and Pensions.
Unresolved tension between parents in particular has an impact on long-term mental health and wellbeing of a child.
The Early Intervention Foundation (EIF), a charity which worked with the university on the research, warned that positive relationships between parents is neglected by maternity, children's and family services.
The charity said programmes run outside of the UK show that it is possible to improve relationships. This in turn had a positive outcome for children.
The team found parents engaged in conflict are more aggressive towards their children and less responsive to their needs.
Children who are exposed to severe, long-term and ongoing conflict between their parents can become aggressive, hositle and violent, while others can develop low self-esteem, anxiety and depression.
Researchers said that some children can even become suicidal.
A child's academic performance can also suffer, which affects the development of their social and emotional skills.
Mental Health Awareness: Facts and figures

Show all 10
Carey Oppenheim, EIF Chief Executive, said: "Children of all ages can be affected by inter-parental conflict.
"[It] is vital to ensure we avoid missing a crucial piece of the jigsaw in improving children's mental health and future life chances."
Professor Gordon Harold, from the School of Psychology at the University of Sussex, said that a growing body of evidence suggest that relationships between parents is "one of the strongest influences on children's long-term mental health, wellbeing and future life chances."
"This will not only affect today's generation of children, but tomorrow's generation of parents."
Register for free to continue reading
Registration is a free and easy way to support our truly independent journalism
By registering, you will also enjoy limited access to Premium articles, exclusive newsletters, commenting, and virtual events with our leading journalists
Already have an account? sign in
Join our new commenting forum
Join thought-provoking conversations, follow other Independent readers and see their replies