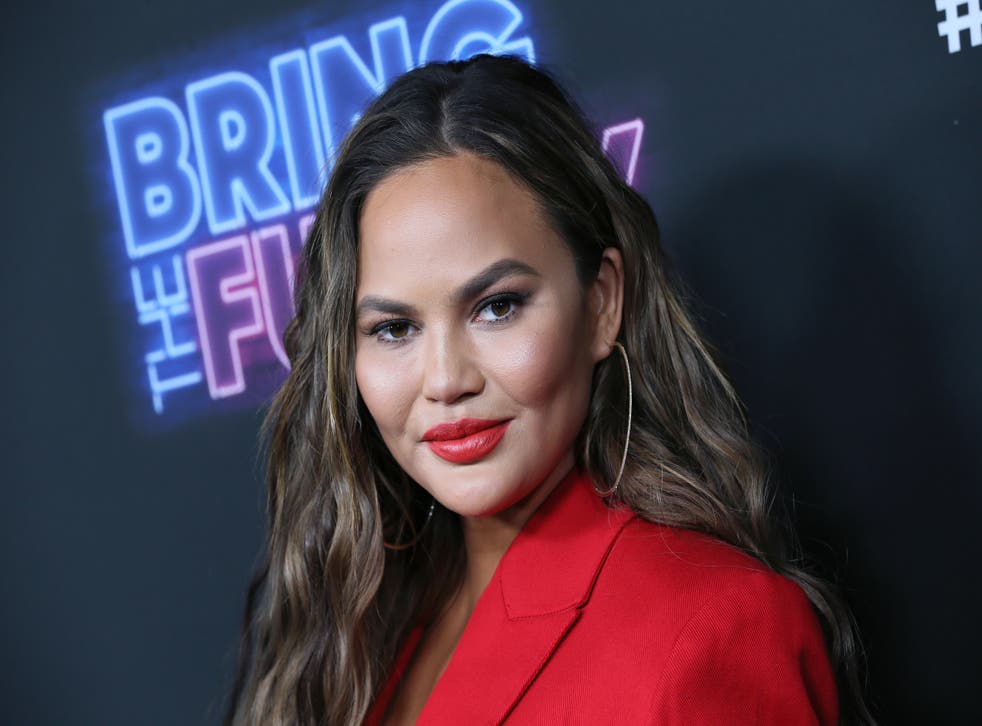 Chrissy Teigen says she's been put on 'serious bed rest' during 'difficult' third pregnancy
'I honestly thought bed rest was you have to really, really relax, stay home. I thought it could be couch rest,' model says
Leer en Español
Chrissy Teigen has spoken about how she feels being put on "serious bed rest" during her third pregnancy, explaining that she didn't fully understand what bed rest entailed when it was first advised.
Teigen is currently expecting her third child with her husband, John Legend. 
The model and singer have two children together – their daughter Luna, who was born in 2016, and their son Miles, who was born in 2018. Both of their children were conceived via IVF.
Teigen announced her third pregnancy earlier this summer, revealing her bump in the music video for Legend's new song "Wild". 
In a post recently shared on her Instagram Story, the Lip Sync Battle presenter said that she had been instructed to go on bed rest when she did not adhere to her doctors' initial recommendations.
"I'm in trouble," the 34-year-old said.
"I didn't really know that bed rest was in bed. I honestly thought bed rest was you have to really, really relax, stay home. I thought it could be couch rest."
Teigen drew comparisons to her first two pregnancies, saying that while her third is a "difficult pregnancy" she "feels good" and is trying her best to maintain a healthy lifestyle.
"I will say I'm probably being punished for talking so much about how great the first two went," she stated.
"I was like, 'Oh yeah, pregnancy's awesome!' But now I get it."
Teigen explained she now has a better understanding of people who think that being pregnant is "not so awesome", but are "very happy" to be carrying a baby.
On Tuesday 16 September, Teigen tweeted about how her bed rest was going, saying that in the past 24 hours, she had "been in bed for all but five minutes".
"Lord it's kind of crappier than it sounds," she wrote. "On punishment for saying the first two pregnancies were easy peasy."
Join our new commenting forum
Join thought-provoking conversations, follow other Independent readers and see their replies