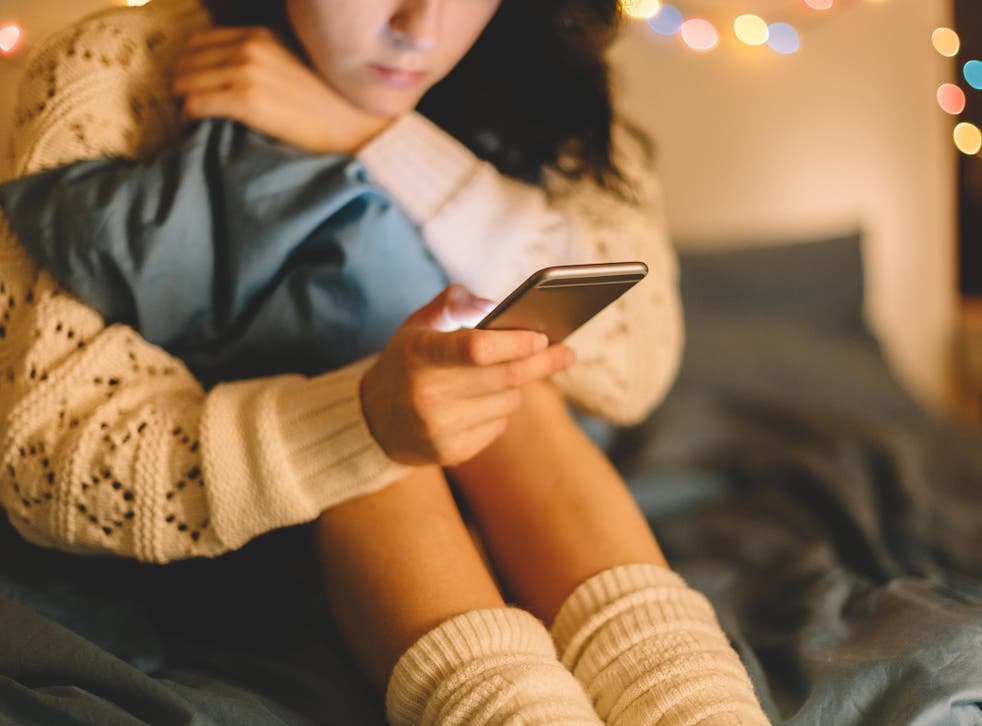 Eating disorder charity opens Christmas helpline for those struggling over festive period
Hundreds of thousands of people are dealing with eating disorders in the UK 
The UK's leading eating disorder charity is opening its helpline over the Christmas and New Year periods for the first time, over fears that the indulgences of the festive season place strain on those with conditions including anorexia and bulimia.
Staff at the charity B-Eat are now available 365 days of the year, including during what is an "incredibly difficult" time for the estimated 725,000 people in the UK who have some form of eating disorder. Those concerned that a loved one has developed an eating problem can also use the services.
Previously, the helpline would have been closed on bank holidays.
"Christmas and New Year can be an incredibly difficult time for someone struggling with their eating disorder. It is a time where food is central to any social calendar which can cause increased anxiety, pressure and feelings of guilt that they can't 'join in' like they hoped," a spokesperson for the charity commented.
Kate Threlfall from the north London borough of Haringey dealt with bulimia and binge-eating disorder for six years, and recovered eight years ago. However, she still finds the indulgences of the festive season challenging.
"Christmas during my eating disorder was overwhelming. I wanted everyone to stop talking about food all the time. But the difficulty of Christmas is still strong for me, even when my eating disorder seems so far away and I feel confident in my recovery.
"I am at my best when I approach eating in a balanced way. A balance between making sure my body has what it needs in order to be healthy and work as best it can, and enjoying foods that I eat more for enjoyment.
"I know that if I am in control of my eating, I can make sure I achieve that healthy balance. But Christmas, and the amount of meals there are that I'm not in control of, knocks that out of balance.
The holiday season throws Threlfall's important routine out of balance and presents obstacles.
"Eating at family members' houses, some of whom are easily offended, I find it hard not being part of the decision of what we will eat and how much I will be served on so many occasions in the Christmas period.
"Over the years I have learned to lower my expectations – I'm not going to be able to eat like I usually do, and part of recovered life is to have times where things are less than ideal. I've also learned the importance of solitude – time alone, as well as meals alone where I pop out and can be in charge of what I'm doing.
"I've also learned that it's not the worst thing in the world to refuse another serving."
Mental Health Awareness: Facts and figures

Show all 10
By planning meals, and talking about how food will be involved in celebrations can help those coping with eating disorders. Putting away food and avoiding activities based around eating can also help. Briefing insensitive loved ones who visit during Christmas to avoid using offensive language, including telling a person they have put on weight, are also key.
There are a number of techniques people with eating disorders can use to ease the struggle, including drawing a line down a piece of paper and dividing it in the months, weeks or days, and highlighting the area that Christmas takes up to make it seem more manageable, the charity suggested.
Register for free to continue reading
Registration is a free and easy way to support our truly independent journalism
By registering, you will also enjoy limited access to Premium articles, exclusive newsletters, commenting, and virtual events with our leading journalists
Already have an account? sign in
Register for free to continue reading
Registration is a free and easy way to support our truly independent journalism
By registering, you will also enjoy limited access to Premium articles, exclusive newsletters, commenting, and virtual events with our leading journalists
Already have an account? sign in
Join our new commenting forum
Join thought-provoking conversations, follow other Independent readers and see their replies