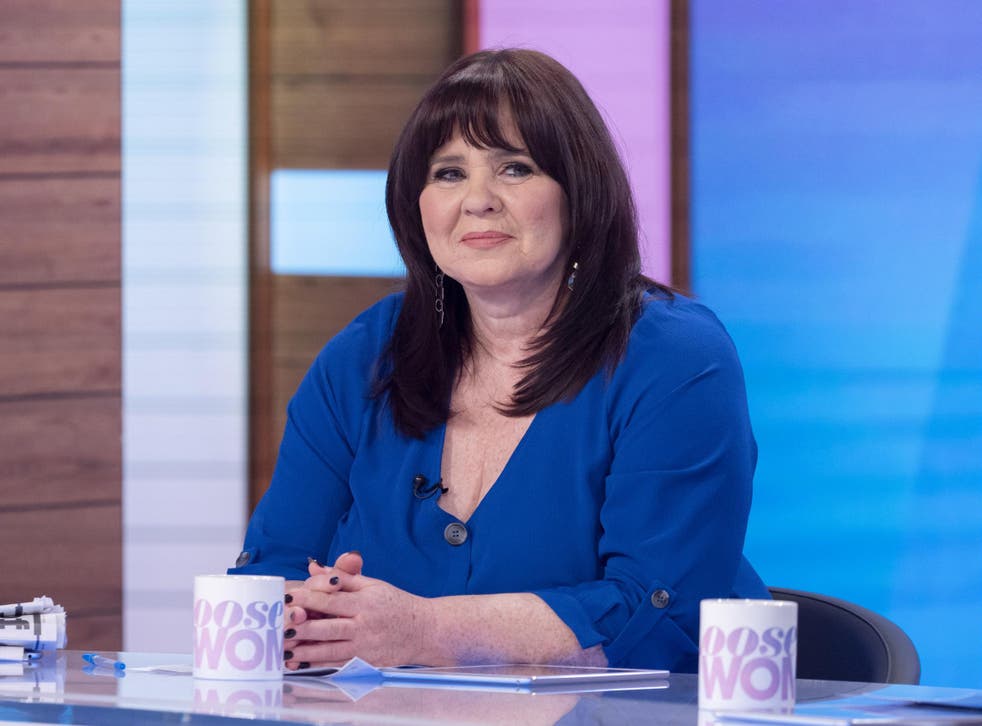 Coleen Nolan 'considering a double mastectomy' after sisters Linda and Anne diagnosed with cancer
'I've been lying in bed at night, looking down at my breasts and thinking, 'Am I just walking around with two timebombs here?'' Loose Women star says
Coleen Nolan has said she is considering undergoing a double mastectomy in light of two of her sisters' recent cancer diagnoses.
Last week, it was reported that Linda and Anne Nolan were both receiving cancer treatment after being diagnosed days apart.
Linda, 61, has been undergoing treatment for liver cancer, the third time she has experienced a recurrence from breast cancer, while Anne, 69, has stage-three breast cancer.
Their sister, Bernie, died of breast cancer in 2013 at the age of 52.
The sisters were all part of Irish pop group The Nolans, formerly known as The Nolan Sisters when they launched their band in 1974.
Speaking to The Mirror, Coleen, 55, said that the cancer that has affected her sisters "could be down to a rogue gene from my dad's side of the family".
The Loose Women panellist stated that she is considering undergoing an elective double mastectomy to reduce her chances of being diagnosed with breast cancer at some point in the future.
"Seeing what Anne and Linda are going through has made me think a lot about having a mastectomy," she said.
"I've been lying in bed at night, looking down at my breasts and thinking, 'Am I just walking around with two timebombs here?' If that's a possibility, maybe I need to get rid of them."
Coleen added that her children, 31-year-old Shane Jr, 27-year-old Jake and 19-year-old Ciara, "definitely think" she should consider having surgery.
"They're absolutely terrified because they've seen cancer ravage our family," she stated.
Coleen said that in 2009, she experienced a breast cancer scare while competing on Dancing On Ice.
Since then, the television presenter has seen a specialist who checks her breasts for abnormalities on an annual basis.
"I found a big lump when I was in the bath one night," she recollected.
"My ex-husband Ray booked an appointment the next day and it was really scary. When a specialist eventually told me it was an infected gland, the relief was immense."
Coleen added that she and her sister Anne regularly encourage their daughters to check their breasts, stating: "We're all worried about our kids – Anne's girls Amy, 39, and Alex, 32, have a mum and two aunties who've developed the disease, so we are always saying, 'Please check yourself!'"
Join our new commenting forum
Join thought-provoking conversations, follow other Independent readers and see their replies