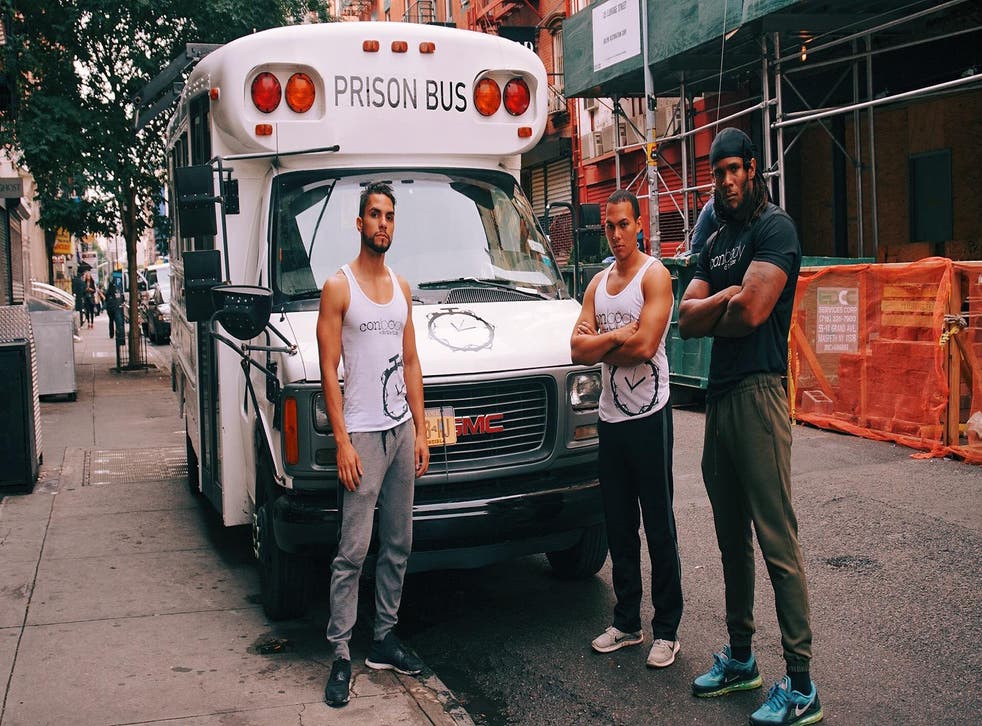 Conbody: Fitness training run by former prisoners based on cell work outs
Founder Coss Marte lost 70lbs in prison and was inspired to create ConBody
Sultan, Ray, Derek, Shane, and Coss may sound like the names of members of the latest tween-heartthrob boyband but they are in fact five ex- convicts running a ground-breaking fitness firm together.
New York-based Conbody sees prisoners using their fitness knowledge to keep themselves out of prison and secure stable employment. And by using workouts that can be done anywhere – from a tiny prison cell to a living room – the group hopes to make fitness accessible to everyone and tackle obesity in their local communities.
CEO and founder Coss Marte began training locals in the Lower East Side of New York in 2013 after he was released from prison following a seven-year stint for dealing marijuana. When he entered prison, Marte was told he had high cholesterol and high blood pressure and would die within five years if he didn't change his habits. By training in prison he was able to lose 70lbs in six months.
Conbody: The fitness firm run by former prisoners - In pictures

Show all 7
Sultan Malik spent 14 years in prison – many of those in solitary confinement – while Shane Ennover has battled with drug and alcohol addiction.
If they can get fit in a 9x6ft prison cell, anyone can.
The workouts require no equipment and are designed to be completed in constrained spaces including small city apartments. Online workout subscriptions are $5 a month with a 30-day free trial, while classes in the studio in New York City are $25.
In the past 12 months, the ConBody crew has expanded to include eight trainers, and was named Inc. social entrepreneurship of the year 2016.
Thanks to media exposure this year, the brand has subscribers in Turkey, New Zealand, Korea, Indonesia, France, Sweden, and South Africa.
"First and foremost ConBody wants to give formerly incarcerated individuals real employment opportunities where they can earn a living wage without judgement," says ConBody spokeswoman Kate Clark.
"Consistency is the key to staying motivated," says Clark. "Little and often."
Being united by their pasts rather than their style of training, each instructor offers a unique take on fitness and are happy to joke about their checkered pasts with clients. Trainers can sometimes be heard telling students to run on the spot harder as if they are running from the police.
Sultan takes a scientific in his approach to fitness, Ray weaves salsa music into his regimes, while Shane specialises in helping former addicts. Derek's focuses on shadow boxing, and Coss blasts Hip Hop beats as he shouts at "in a friendly way of course", assures Clark.
Those who are a little nervous about training with ex-cons shouldn't be, as the reviews speak for themselves, she adds.
Next year, Conbody hopes to expand from its two gyms across the US.
Join our new commenting forum
Join thought-provoking conversations, follow other Independent readers and see their replies