Coronavirus: Can latex gloves protect you from catching deadly virus?
WHO says the best way to prevent spread is to wash your hands frequently with alcohol gel or soap and water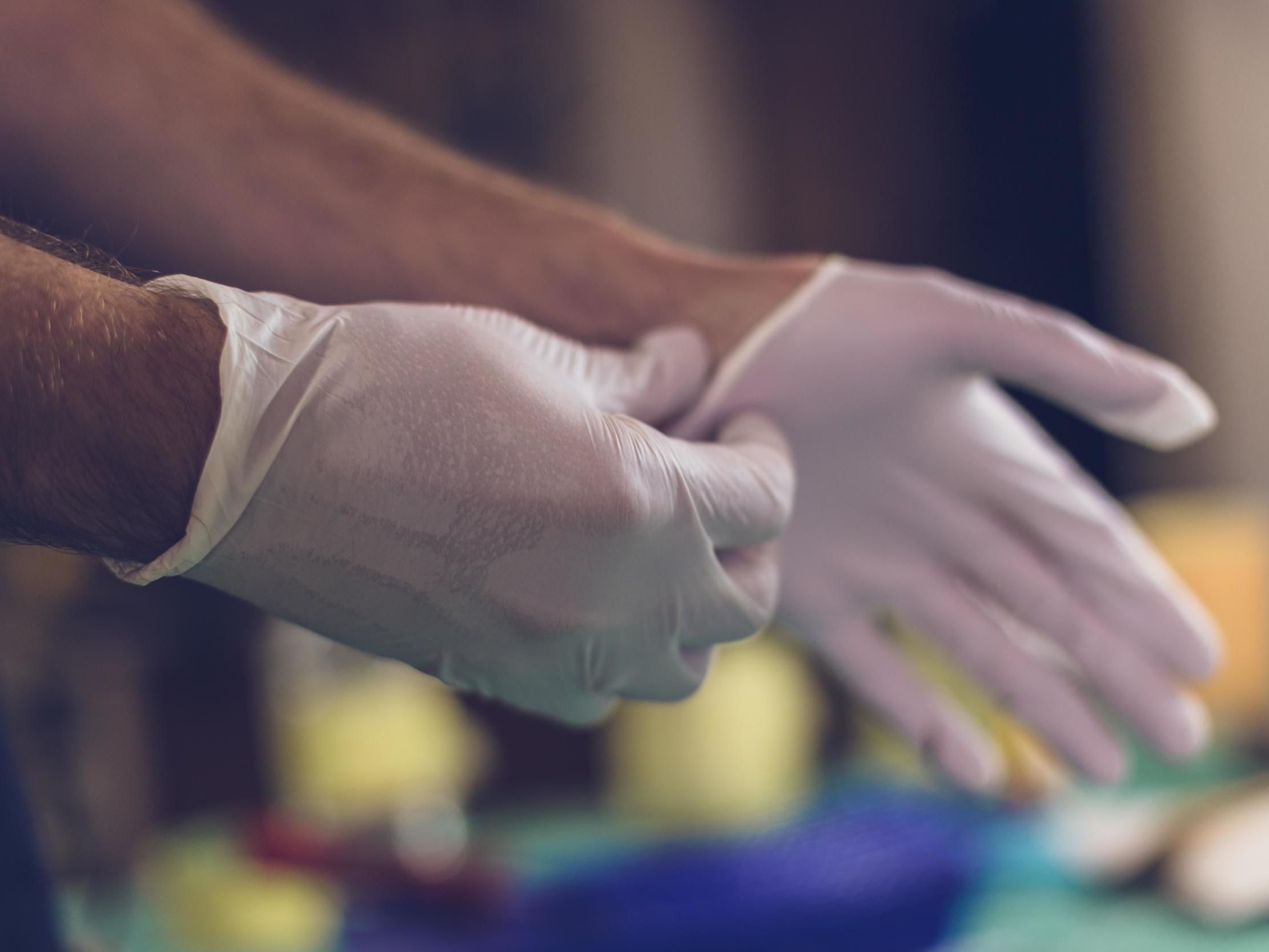 Leer en Español
Since the coronavirus outbreak began in January it has spread around the globe with Boris Johnson placing the UK on lockdown on 23 March. 
While restrictions have eased over the last few months, the prime minister recently announced new legislation banning people from meeting socially in groups larger than six.
So what can people do to keep safe? Are there practical steps you can take to reduce the risk of contracting the illness like wearing a face mask or latex gloves?
A shop in Brighton, which became a hot-spot for the early spread of the virus in the UK after one resident became a "super-spreader", said all customers must wear face masks and plastic gloves in order to browse the store.
And shares in Top Glove (a Malaysian company that makes more than 70bn pairs of surgical gloves a year) have climbed 14 per cent indicating the heightened interest. But do gloves actually protect you?
Should I wear gloves to protect myself?
An NHS doctor went viral after sharing a video on TikTok saying that people could be doing more harm than good by wearing gloves in public.
Dr Karan Raj said that wearing gloves could be contributing to further spread of the virus.
The NHS says that items like face masks and gloves play a "very important role" in a clinical setting but there is "little widespread evidence" that they are useful for members of the public.
Public Health England (PHE) and the World Health Organisation has also not recommended people wear gloves or face masks to protect themselves.
A spokesperson for PHE tells The Independent: "PHE is not recommending the use of gloves as a protective measure against COVID-19 for the general public.
"People concerned about the transmission of infectious diseases should prioritise good personal, respiratory and hand hygiene." [Updated government advice also says people should stay at home and practice social distancing].
A virologist at Imperial College London also told The Independent that they worry items like gloves give a "false sense of security" and washing hands is a far better precautionary measure.
What is the best way to prevent spread?
Public Health England says: "The best way to protect yourself and others is: wash your hands with soap and water, or use a sanitiser gel, regularly throughout the day. [And] catch your cough or sneeze in a tissue, bin it, and wash your hands. [Updated government advice also says people should stay at home and practice social distancing].
Coronavirus: Streets around world left empty
Show all 10
WHO also advises the best way to prevent the spread of coronavirus is to wash your hands frequently, either with an alcohol-based hand rub or soap and water.
You also need to avoid touching your eyes, nose or mouth with your hands, as this is how the virus can enter your body.
Join our commenting forum
Join thought-provoking conversations, follow other Independent readers and see their replies