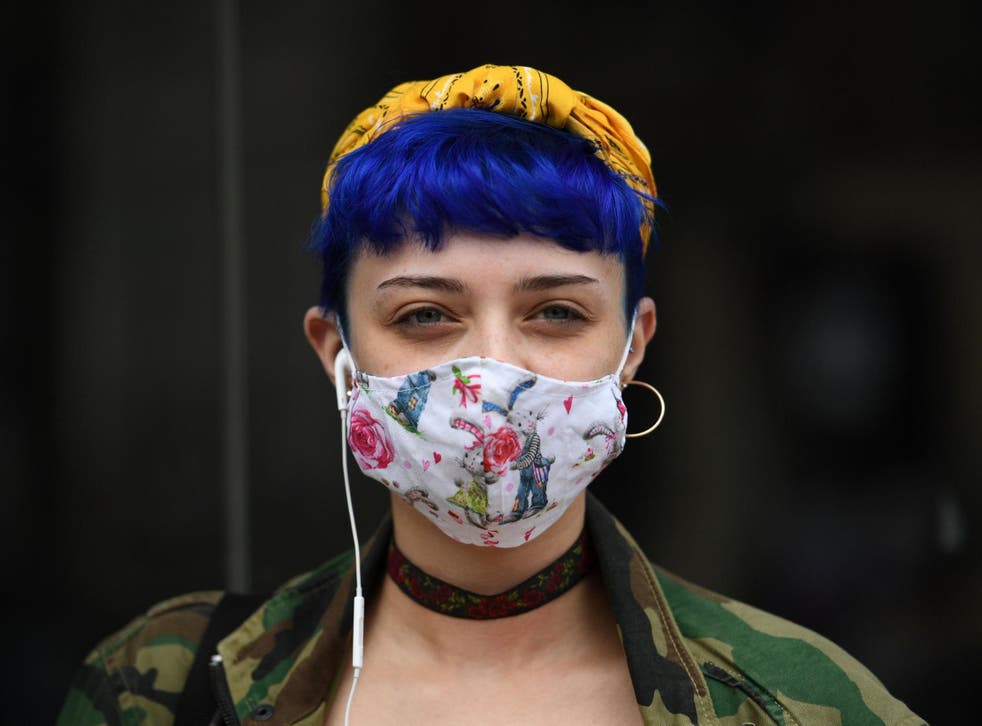 Coronavirus: Wearing a face mask does not lead to 'false sense of security', study finds
Evidence available does not show that use of face masks 'adversely affects hand hygiene', researchers state
People who wear face masks to protect themselves and others against the coronavirus do not adopt a "false sense of security" and neglect other safety measures, researchers have found.
In a new study published in the journal BMJ Analysis, a team of researchers from Cambridge University and King's College London conducted an investigation to determine whether "risk compensation" is posing a threat to public health during the Covid-19 outbreak.
Risk compensation, they explain, is a term that can be interpreted in various ways, the predominant idea being that "people have a target level of risk they are comfortable with and they adjust their behaviour to maintain that risk level".
They state that during the early stages of the pandemic, the World Health Organisation (WHO) warned that the widespread use of face masks could "create a false sense of security that can lead to neglecting other essential measures such as hand hygiene practices".
However, according to the researchers' findings, this concern is unsubstantiated.
The team, which was led by Professor Dame Theresa Marteau of the Behaviour and Health Research Unit at the University of Cambridge, investigated 22 systematic reviews, which explored the impact of wearing masks on the spread of respiratory viruses.
Six of the studies, which involved the assessment of more than 2,000 households, found that the wearing of face coverings did not have a negative impact of hand hygiene, with two of the studies concluded that "rate of hand washing were higher in the groups allocated to wearing masks".
In three observational studies, the team noted that people "tended to move away from those wearing a mask, suggesting that face coverings do not adversely affect physical distancing at least by those surrounding the wearer".
However, they added that all of the studies needed to be "treated with caution" as they have not been peer-reviewed.
UK news in pictures

Show all 50
Professor Marteau explained that the "concept of risk compensation, rather than risk compensation itself, seems the greater threat to public health".
The professor explained that the concept of risk compensation could lead to "potentially effective interventions" being delayed, which could in turn increase the risk of Covid-19 transmission.
"Many public health bodies are coming to the conclusion that wearing a face covering might help reduce the spread of SARS-CoV-2, and the limited evidence available suggests their use doesn't have a negative effect on hand hygiene," said co-author Dr James Rubin, of the Department of Psychological Medicine at King's College London.
To conclude their report in BMJ Analysis, the researchers stated that the assumption that use face coverings will lead to risk compensation should be "laid to rest".
"In 2016, [Professor Barry] Pless [from McGill University in Montreal, Canada] argued that risk compensation theory 'is a dead horse that no longer needs to be beaten'. We would add that this dead horse now needs burying to try to prevent the continued threat it poses through slowing the adoption of effective public health interventions," the researchers wrote.
Join our new commenting forum
Join thought-provoking conversations, follow other Independent readers and see their replies