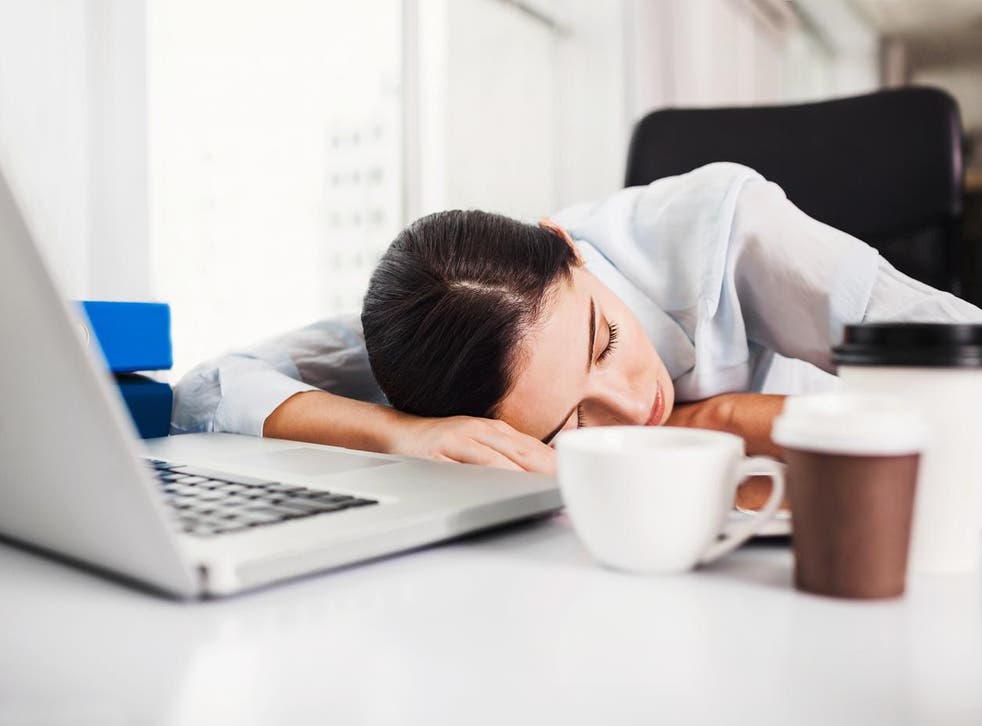 Scientists urge bosses to let employees take afternoon nap to cope with clock change
Naps have been scientifically proven to boost creativity and problem-solving ability, the reseachers says
Scientists are calling on Britain's bosses to let their staff take a nap this afternoon to cope with losing an hour's sleep over the weekend due to the clocks going forward.
It is hoped that an afternoon siesta could reduce the risks of diabetes, heart problems and depression, which are more likely when you don't get enough sleep.
New research by Silentnight and the University of Leeds shows that a quarter of Brits only get five hours' sleep a night, and the clock change could see that drop to four for some people.
"The loss of an hour in bed is particularly detrimental to individuals that already struggle with their sleep," said psychologist and lead study author Dr Nerina Ramlakhan.
"If you are one of the 25 per cent of the nation that gets less than five hours' sleep a night, this time change could see you drop down to as little as four hours, which is a dangerously low amount.
"Bosses should consider allowing staff to take a short nap in the office. It can make a huge difference."
Dr Ramlakhan recommends napping between 2pm and 4pm - any later and you might struggle to get to sleep that night (plus it's surely the ideal time to take advantage of post-lunch fatigue).
You needn't be away from your desk for too long either:
Six healthy breakfast recipes to try

Show all 6
"Just a twenty minute power nap can make a huge difference. Naps have been scientifically proven to boost creativity and problem-solving ability, and they can even rebalance the immune system, meaning staff are less likely to take sick days.
"Company nap-time would definitely work in the boss' favour in the long run."
Of course, the concept of company nap-time may be easier said than done considering most offices aren't geared up to provide snoozing space for their employees.
Nonetheless, the scientists behind the study are adamant that afternoon siestas are a good idea.
"Allowing staff to indulge in a nap during the working day might sound unusual, but considering the country will be losing an hour of sleep over the weekend it's a fair request," Dr Ramlakhan told The Sun.
"Some kind of national napping day would allow the UK workforce to return to their jobs feeling refreshed and ready."
Join our new commenting forum
Join thought-provoking conversations, follow other Independent readers and see their replies