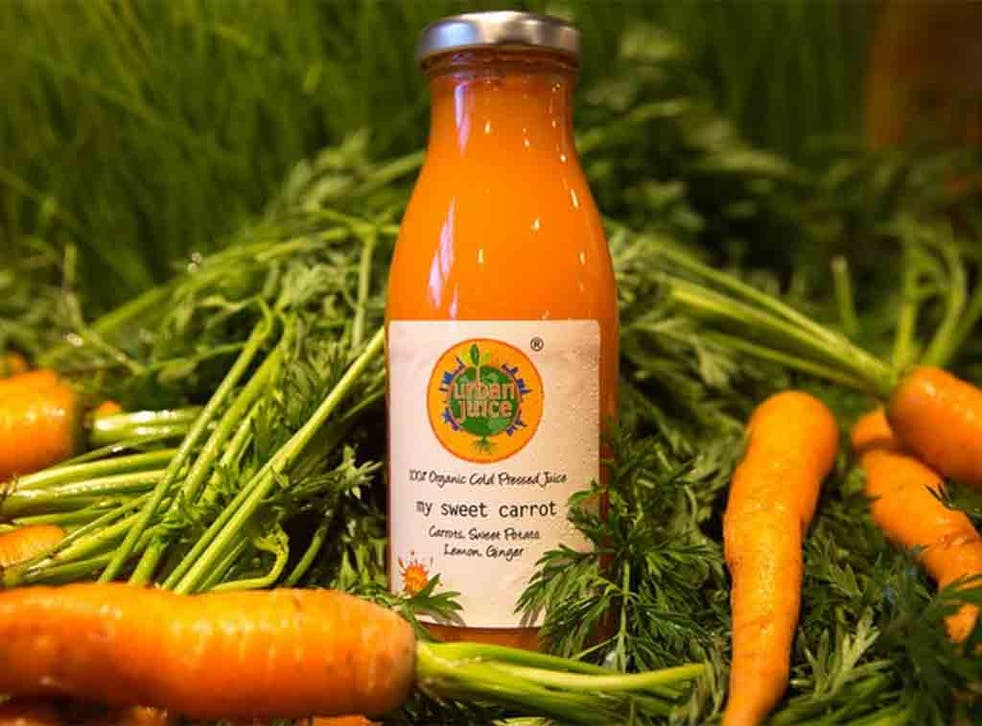 The best new products for a vegan lifestyle
The Just V Show is dedicated to companies showing cruelty-free wares
With stalls ranging from skincare, appliances, cruises and, of course, animal-free food, the Just V Show quickly tells you how meat-free choices aren't just diets but whole lifestyles. There's the stereotypical wheatgrass stalls and all-hemp clothing racks, jewellery with a vegan message – even the coconut waters seem to be arguing about which is healthier.
The Just V Show is dedicated to companies showing their cruelty-free wares; showing off their hypo-allergenic qualities; trying to be as inclusive as possible and keep up with the ever growing group of consumers who are really health conscious. Though already a big market in the US, the vegan scene is still relatively fresh here in the UK, but a few companies are popping up to fill aching (but well-looked after) bellies.
Previously known as V Delicious, they changed the name so the show could encompass more things you might like, not just food and drink. But food and drink is great (am I right?!) so here are some of the best companies showcased at the festival.
Urban Juices
Started by Nicky Mackintosh after a course at the Institute of Integrated Nutrition, Urban Juices take the nutritious quality of their juices as the focus – each juice is slow pressed to keep as much from the raw fruit and vegetables as possible before being decanted into glass bottles. The glass bottle is to keep the juice fresher still: not risking the contamination from plastic bottles and making sure the bottle stays fully recyclable (and the juice, delicious).
Currently available at the Gielgud and Prince Edward Theatres and at www.urbanjuice.london
Crio Brü
Instead of a morning caffeine hit, Crio Brü contains theobromide – a calmer and non-addictive stimulant. Made in a French press, the dark chocolate smell is overpoweringly wonderful. For those wanting to cut out the coffee dependency but not lose the sensation of a warm drink in the morning, it's a perfect new solution.
Available online at www.criobru.co.uk
Moral Fibre
Healthy snacking is important – we all know how easy it is to cook wonderful dishes but find yourself reaching for the meal-deal crisps every afternoon. Moral Fibre make two portion snack pots of wonderment; dairy-free, gluten-free and no added sugar, entirely plant based and perfect for the mid-afternoon lull. They're even providing snacks for sports stars at Nike events!
Mirabilia Organic Olive Leaf Tea
The idea of olive leaf tea sound a little bit gross to us, as if it would have the texture of warmed up olive-oil. We couldn't be more wrong. The Italians have known about it for a long-time, though treat it as more of a medicinal drink – considering how healthy it sounds, it's not surprising. Caffeine-free, tannin-free, more anti-oxidants than green tea and helps lower your blood pressure. Luckily, it tastes good too.
Online at www.oleaft.com, they currently have a range with SportsAid – helping support young British sports stars.
Hepworth & Co. Brewers
Just because you're being healthy, doesn't mean you don't like a calming drink. If you're going gluten-free then there's no harm in checking out the Hepworth & Co. Brewers. When laws came in saying companies needed to label allergens, Hepworth discovered that their organic beer was naturally gluten-free thanks to their techniques as well as being suitable for vegetarians and vegans. The train and Saxon-style designs on their bottles show off their love for their Sussex home.
Available at certain supermarkets and www.hepworthbrewery.co.uk
The Just V Show is at the Kensington Olympia between 3-5 July
Join our new commenting forum
Join thought-provoking conversations, follow other Independent readers and see their replies