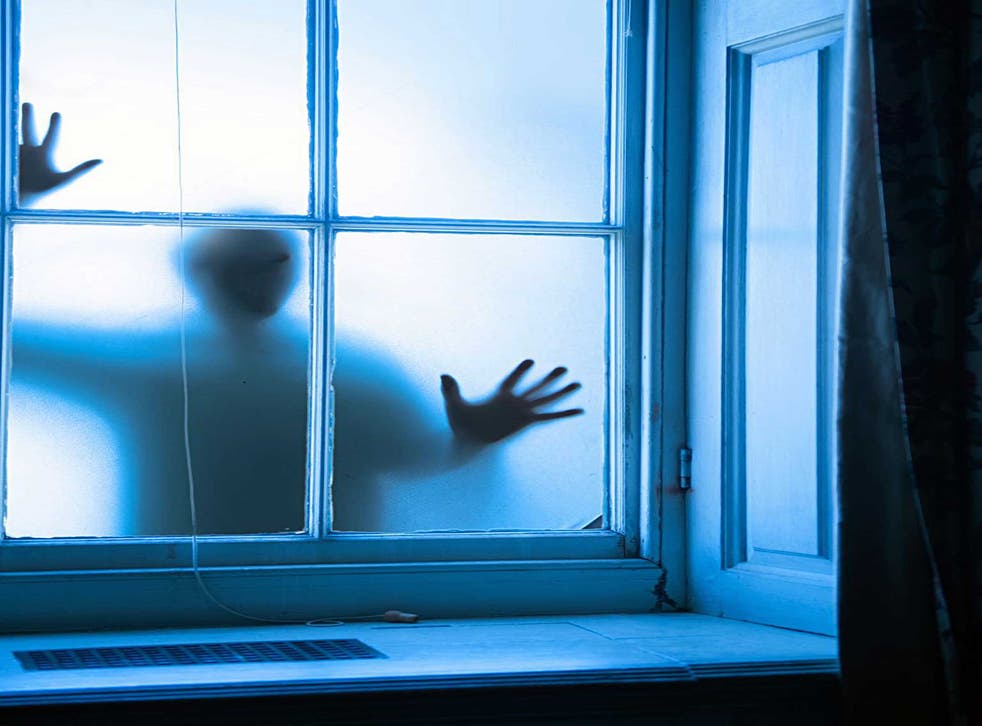 Burglars took our peace of mind
When a burglar broke in to Chris Maume's home while the family slept, he stole not only their valuables but the passports for their much-anticipated half-term holiday. A new report highlights the psychological scars burglary can cause
It was the wall chart that really got to me. For 10 weeks, my nine-year-old daughter Eve, who has never been on a plane before, had been counting down the days to our half-term trip to Barcelona, crossing each one off in the evening before she went to bed. From 70 days to go, she'd got down to two. But no further.
My son Tom was first downstairs, at 7am, to let in his friends (they were off to a comics convention). Fairly typically for a 13-year-old, he noticed nothing amiss. He was followed soon after by my partner Nicole, who did notice something wrong. First, she saw our key pot gone and Oyster cards and old tickets scattered across the hallway shelf. "Charlotte!" she shouted – my stepdaughter, who seems to get the blame for most things in our household.
Then everything was the proverbial blur: she went into the back room of our home in London and saw the contents of our bureau disgorged on to the floor and sofa. Still it didn't quite sink in. She went into the kitchen, where drawers were open, and then into the front room: the sash window was wide open, the bolt snapped. She woke me, and it took a few seconds to find that our cash and cards had gone – and, disastrously, our passports. Barcelona was off.
My cards and cash – plus lots of other stuff – had been in my backpack, which I'd always left on the landing, reasoning that even if we were burgled they wouldn't come upstairs. Now we knew they had. They'd been a few feet away from us. It's a cliché, but that's because it's true – we felt violated and vulnerable. Eve was devastated. As she reminded me while I was writing this, she went through nearly a whole box of tissues. But by the afternoon she'd decided we had to rise above it. I admired her spirit and resilience, although at bedtime it hit her again – every night, she'd been cleaning her teeth thinking that soon she'd be cleaning them in Spain, and now she knew she wouldn't be.
While I went to the bank to get a new card printed out, Nicole rang the passport office to see if there was anything that could be done (this was a Saturday, and we were due to travel on the Monday). "No," grunted the man in the office. "It's not an emergency. A bereavement's an emergency. This is not an emergency." The police were models of empathy (though the crime scene officer, who came round later to look for fingerprints, did give us a slightly stern talking-to about security).
Later in the day, I wandered through the downstairs rooms, trying to look at the house through the burglar's eyes. Did he realise, as he snatched the passports and euros, that he was robbing us of our holiday? The big photo of Tom and Eve in the kitchen: did he look at it? Did he think, "Poor kids – ah well, what can I do? I'm a burglar, after all." Did he look at the books in the living room and think, "They look like interesting people"? Probably not.
And am I curious about him. (I'm assuming it's a him, as burglars are overwhelmingly male, half of them under 25). The Restorative Justice Council brings victims and perpetrators together, but I'm not sure I'm that interested in meeting him, unless there was a chance it might help in some small way to turn him into an upright citizen. And he is only a burglar, after all; my family and I will get over it. It's a nasty crime, but there are worse.
The following week was miserable. We tried to make the best of things, but – it might sound pathetic – the dismal weather made things so much worse. One day, we went out to take a boat on the Thames, but it began to pour down, so we went back home, spirits dampened. We tried going to the cinema, but Postman Pat just didn't deliver. Everything we did seemed to be accompanied by the hollow laughter of the gods of schadenfreude.
I realised towards the end of the week that I was actually suffering what felt like mild depression. Twenty years ago, I was badly mugged twice within a few months, and for about a year, I didn't really like going out of the house. This was a bit like that – and still is, more than a fortnight later, even though there was a boost to the spirits when the police told us they'd arrested and charged someone (the burglar had handily left a shoeprint on Eve's saxophone practice sheet).
It's entirely predictable that we should have felt the way we did. Victim Support (from whom we got a very nice call) carried out a study recently as part of Take No More, a campaign to run crime prevention schemes, increase awareness of support services and try to get justice in court. It found that one in four burglary victims experience some kind of mental health issue. And the anxiety can spread: 38 per cent worried about becoming a victim of other violent crime.
Another Victim Support survey a few years ago found that 57 per cent of victims said they experienced difficulty sleeping, while 26 per cent reported "feeling tearful" and the same percentage "feeling more aggressive". It perhaps doesn't help for my own mental state that this is only the most recent case I've been involved in.
I'm due to be a witness at two trials, one arising from a burglary at one of our neighbours, the other from a car crash in front of our house: the car was stolen and the driver, the police told me, is thought to be "a one-man crime wave" in our leafy suburb.
Still, at least we don't live in Chorlton-cum-Hardy in Manchester, where one in 22 people were broken into last year, putting it top of the burglary league table. In second place is Herne Hill, however – a short hop for a robber to our quiet road. Half the top 20 most-burgled postcodes were in London, unsurprisingly, and most of our friends have had something bad happen to them at some point. Yet, as politicians are fond of pointing out these days, crime is falling. Last year, according to the Office for National Statistics, there were nearly 450,000 recorded burglaries – 4 per cent fewer than 2012 and down from a whopping 890,000 in the year from April 2002. When you're on the receiving end, though, it doesn't feel like that.
How we can stop it happening again – or at least allow ourselves to feel comfortable sleeping in our own beds? The leaflets and booklets we were given are mostly fairly obvious stuff – hide your valuables, fit a mortice lock, that kind of thing. The police told us to get window alarms, which we've done – £20 for half a dozen on Amazon – and said we should cut the front hedge back, so there's better visibility from the pavement. One posting on an online forum recommended hiding valuables in a hamster cage, reporting that a friend had done that and been burgled, and hadn't lost the stuff in the cage. A guard dog's one thing, but a guard hamster?
In the end, it's not about the stuff, all of which can be replaced. It's not even about the admin hassle, the list-making, the dealings with insurance companies who call all the shots. It's that basic, primeval desire to be safe in one's own home. And when the burglar took our passports he stole a week of our lives. We'll never get that back.
Register for free to continue reading
Registration is a free and easy way to support our truly independent journalism
By registering, you will also enjoy limited access to Premium articles, exclusive newsletters, commenting, and virtual events with our leading journalists
Already have an account? sign in
Register for free to continue reading
Registration is a free and easy way to support our truly independent journalism
By registering, you will also enjoy limited access to Premium articles, exclusive newsletters, commenting, and virtual events with our leading journalists
Already have an account? sign in
Join our new commenting forum
Join thought-provoking conversations, follow other Independent readers and see their replies