Hong Kong murders: The psychology of copycat crime
Psychologists have suggested that by committing heinous crimes, copycat killers believe they may end up being the subject of a book or film themselves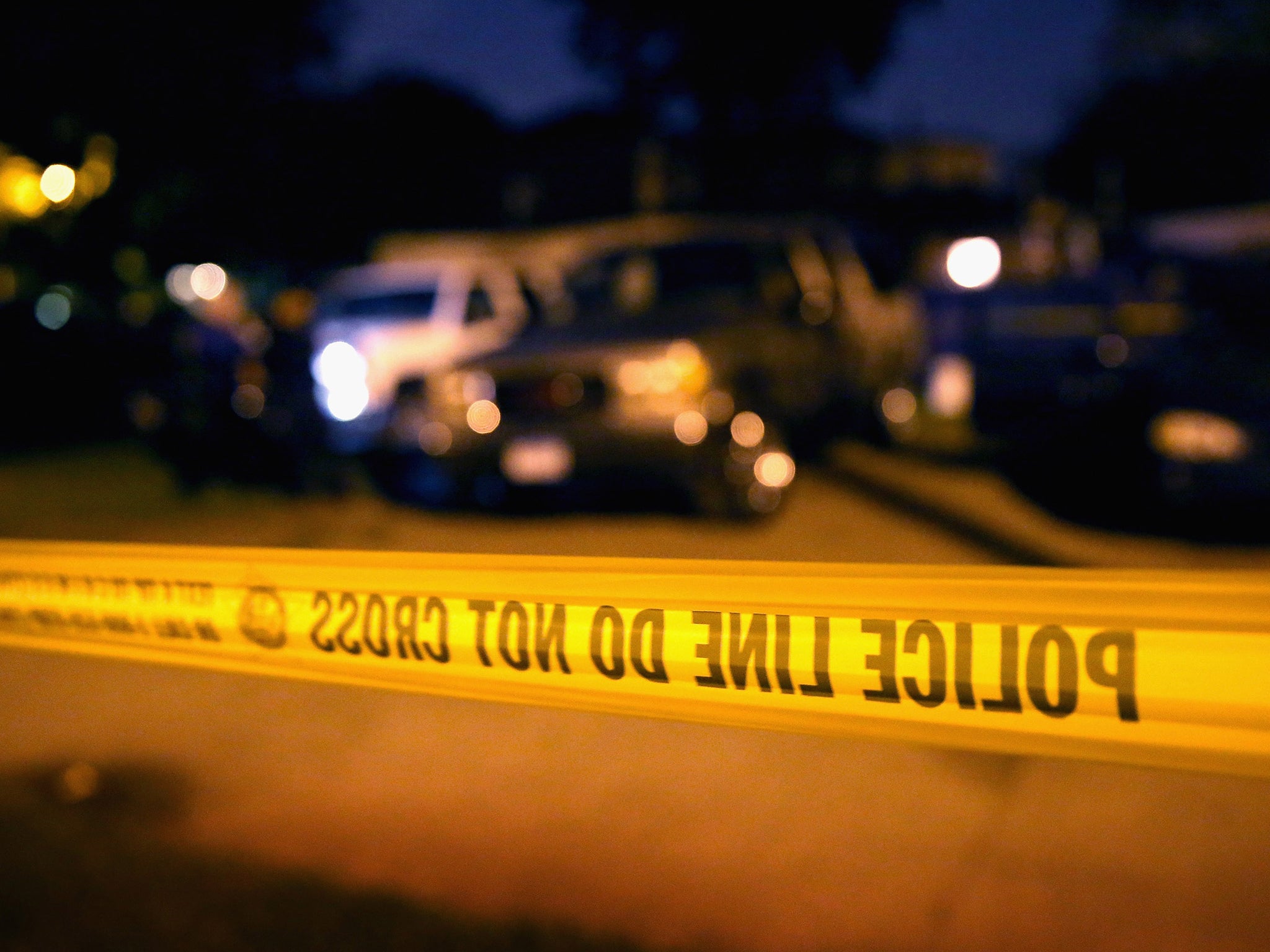 The gruesome killing of two women in Hong Kong by British banking trader Rurik Jutting has drawn comparisons with the fictional character Patrick Bateman, the Wall Street investment banker and serial killer in the film American Psycho (based on Bret Easton Ellis' book of the same name). Whether the murders by Jutting are 'copycat' killings remains to be determined, but there are dozens of other cases where copycat killings have been proven.
As you might expect, a copycat murder is defined as a murder that has been modelled, motivated and/or inspired either by a real life murderer that has been reported by the print or broadcast media, or is based on a murderer portrayed in books, television or film. The term 'copycat killer' has been in use for almost 100 years and was first used in relation to murders that mimicked those of Jack the Ripper. Early research by criminologists began to speculate that the sensationalist publicity in the print media about the Ripper murders was the inspiration for Ripper-like copycat killings.
In addition to murder, copycat crimes have been shown to occur in many other equally destructive acts including suicides, murder-suicides, familicides, and rampage killings. Arguably the most well known writing on the topic was Loren Coleman's 2004 book The Copycat Effect. Coleman believes that because shocking crimes receive widespread media publicity it makes the perpetrators infamous. He argues that the notoriety and 'fame' that serial killers receive is one of the main reasons why copycats commit similar crimes.
Put more simply, copycats may believe that by committing heinous crimes, they may end up being the subject of a book or film themselves. The Copycat Effect is so well known that it was even the subject of a Hollywood film – the 1995 psychological thriller Copycat starring Sigourney Weaver as a criminal psychologist involved in a case where each murder in the film is made by a serial killer meticulously copying previous high profile murderers such as Ted Bundy, Jeffrey Dahmer (the 'Milwaukie Cannibal'), David Berkowitz (the 'Son of Sam'), and the Hillside Strangler (actually two men, Kenneth Bianchi and Angelo Buono).
But is the media to blame for copycat murders? Research has shown that although most people convicted of copycat murders admit to being motivated by something they had seen on the news or in a film, they already had a criminal record (often violent crime) and/or were mentally ill before they began killing.
What this suggests is that media coverage and fictionalized accounts of serial killers tend to affect those that already have a criminal predisposition and/or mental health issues rather than have a more widespread effect on people more generally. In such extreme and minority cases, it does appear that watching or reading about high profile murderers (e.g. Jeffrey Dahmer, Ed Gein) or infamous fictionalised killers (e.g. Dexter Morgan in Dexter or Patrick Batemen in American Psycho) does at the very least give emotionally undeveloped people ideas on how they could kill someone.
Copycat murderers do appear to realise that the more shocking and heinous the killing, the more newsworthy it will be. This also appears to have had an impact on films too. It appears some cinema-going audience want to see more depraved, deranged and twisted ways in which people can be killed (as evidenced by the so-called 'torture porn' franchises of Saw and Hostel).
Although there is a relationship between copycat killers and what they have seen or read about in the media, there are many other risk factors that have been associated with (and have an interplay with) copycat killings. Men are more likely to be copycat killers than females, and many copycat killers are young adults (below the age of 30 years). Copycat killers are more likely to suffer from personality (and other mental health) disorders, come from socially dysfunctional and alienating family backgrounds, be emotionally vulnerable, be trusting of the media, and – as noted above – a previous criminal history (as well as self-identifying with criminals they have watched or seen in fact and/or fiction).
Psychologists have also noted there appears to be a natural human inhibition against killing (even in acts of lawful killing such as fighting in a war). However, if individuals adopt some kind of a persona, such inhibitions can be reduced (often referred to by psychologists as 'depersonalization'). If copycat killers temporarily take on the persona of the person they are copying in addition to the act of killing, this may also play a contributory role in some of their actions.
American evolutionary psychologist Dr Nigel Barber has also noted in relation to rampage killing that: "Most copycats have their private agenda in a rampage killing but seek to tie it in to other events that received a lot of publicity. In this way, they bask in the reflected publicity, so to speak. In many cases, the rampage killer wants to commit suicide but opts to take others with him".
Although there are many reasons as to how and why an individual becomes a copycat killer, some evidence suggests that the media perhaps need to take a more cautionary approach when reporting the details of murders, and also suggests that the police and other criminal agencies should not go into every detail about how the murders were committed. Such actions alone will not stop copycat killings, but it may help to reduce the overall number occurring.
Dr. Mark Griffiths, Chartered Psychologist, Psychology Division, Nottingham Trent University, Nottingham, UK
Join our commenting forum
Join thought-provoking conversations, follow other Independent readers and see their replies