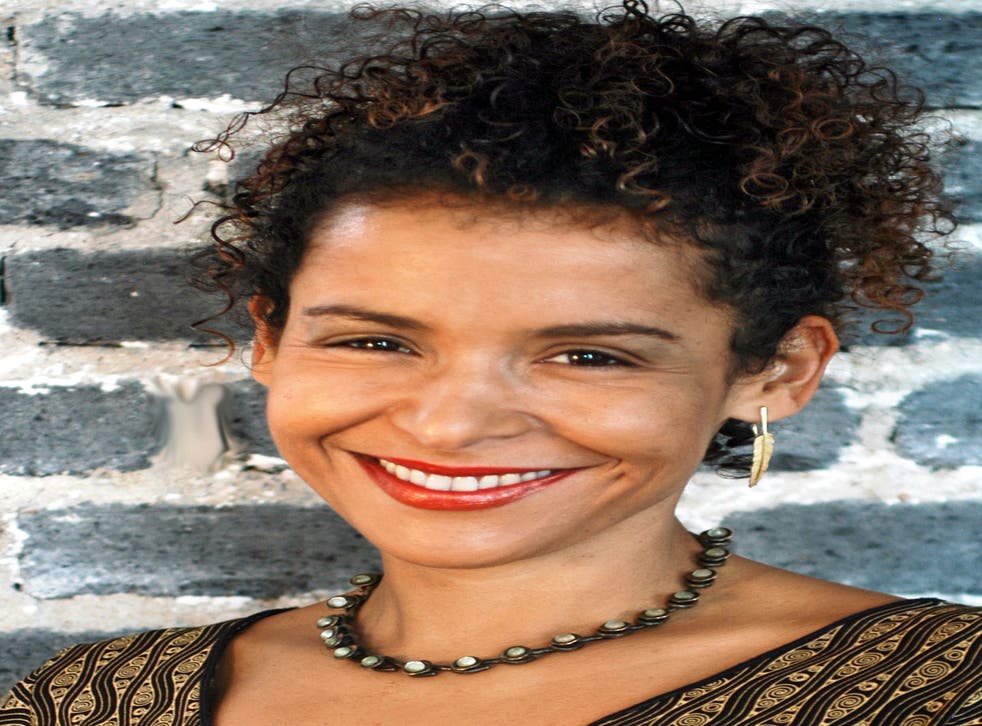 Mariane Pearl: Al-Qa'ida killed my husband, not my hope
The murder of her husband by al-Qa'ida shocked the world. But the bereavement inspired her work for peace and justice, she tells Simon Usborne
Daniel Pearl had been held captive in Pakistan for more than a month when Mariane, his wife, learned he was dead.
For weeks a small army of diplomats, police and journalists had gathered at the couple's house in Karachi, determined to find him alive. Pearl refused to believe it was over, demanding proof from the officials delivering the news. "There is a video," they told her. She suggested it could have been faked, as she recounts in her memoir, A Mighty Heart. "They had a knife," a US diplomat replied, "And they used in such a way there is no doubt."
Danny, as Mariane knew him, had been beheaded on film by al-Qa'ida. A reporter for the Wall Street Journal, he was in Pakistan investigating links between the terrorist network and Richard Reid, the British "shoe bomber". His grisly killing sent fresh shockwaves across the world six months after 9/11. For Mariane, then a journalist for French radio, it was enough at first to make life seem unsustainable. But she had no choice - she was six months pregnant with the couple's first child.
"Not long after I started writing my book I had an email that said there were 103 babies who were not going to know their fathers because of 9/11," Pearl says from her home in Barcelona, 11 years after the murder of her husband, who was 39. "The reaction in the US was that women wanted to shelter their kids from the world, they thought there was no hope. I disagreed because the question is not whether there is hope, but where to find it. It was true to Danny and it's true to me."
Pearl's search has inspired her work since. After she published her book, which was later turned into a film starring Angelina Jolie, she devoted her professional life to giving a platform to women fighting their own injustices. She travelled the world interviewing women for columns in Glamour magazine, later collected in her second book, In Search of Hope. Subjects included a former child sex slave in Cambodia who went on to rescue girls from forced prostitution, and the Liberian president Ellen Johnson Sirleaf, Africa's first female head of state.
Now 45, she is managing editor of Chime for Change, a new global movement raising funds and awareness for women's rights and empowerment. Its backers include Gordon and Sarah Brown, Archbishop Desmond Tutu and Beyoncé Knowles, who will lead a fundraising concert at Twickenham Stadium in West London on 1 June. All Proceeds from ticket sales will be invested in projects all over the world.
Pearl will fly to London for the gig with her son, Adam, who turns 11 next week. She says she told him early on what had happened to his father. "I think the worst thing to do is hide it or censor it because then it becomes more a source of anxiety. It's something we need to deal with on an ongoing basis. It's constantly there, that's the hardest part."
Her mission as Chime's editor is to allow women to inspire change from the bottom up. Running what she calls a journalism "laboratory", she gathers stories from contacts, organisations and news agency based all over the world. She chose to focus on women because she is "convinced they offer more hope for the future". She also despairs at persisting gender inequality, and the failure of male-dominated media and governments to talk properly about issues affecting women.
"We generally look at women in a very patronising way, they are either heroes or victims. It's a way of belittling them in some way because this is an issue about power. Letting women express themselves or have more say is about giving up some of that power, and that's why the struggle is hard."
Her solution: let go and listen - and not just to one voice. Pearl finds hope in Malala Yousafzai, the Pakistani schoolgirl who defied the Taliban to fight for equal rights and access to education. She was elevated to the pages of the New York Times and beyond, and then shot in the head, narrowly surviving a Taliban hit. Hero status was sealed after her recovery in England when she was nominated for the Nobel Peace Prize.
"But she doesn't need that," Pearl says of Malala's status, not seeking to reduce her achievements. "Even Malala herself has started saying, OK, there's a bunch of me out there. So are we going to manufacture a new Ghandi or Mandela, or do we need a number of great individuals who have such a strong sense of justice in their communities that, together, they are unstoppable?"
Women like Mercy Kumwenda, a 23-year-old health care worker from Malawi. When she came out in February, she made the front pages in a country that regards homosexuality as akin to Satanism. She faced death threats and was disowned by her father, but would not be silenced. "Through phone calls and Facebook messages I have managed to get to know of 45 lesbians in Lilongwe alone," she told Pearl in Malawi's capital. "I had to come out because it is clear that so many of us will be forced to enter into marriage or never find love... I hope others will be able to do the same."
Pearl believes we have reached a critical phase in feminism that will go over the heads of governments, however unsympathetic. "Change is not going to come from some world leader who starts to realise something's wrong," she explains. "Real change comes from inside. Politics will follow because, like big movements in history such as apartheid, we've reached the point where nothing can stop us, not even the Taliban."
She uses her experience on both sides of the media's glare to protect her subjects from overexposure. In the meantime, her own search for justice grinds on. Khalid Sheikh Mohammed, the principal architect of the 9/11 attacks, confessed to Daniel Pearl's beheading in 2003, and is now imprisoned at Guantánamo Bay. Ahmed Omar Saeed Sheikh is still waiting to appeal a death sentence handed to him in Pakistan for his role. A third man, Qari Abdul Hayee, was arrested in March this year. "Things take a lot of time but ultimately, hopefully, we'll get to the point where it's over," she says.
Pearl, who was born in France to Dutch and Cuban parents, moved to Spain from Oxford over a year ago ("I liked Oxford but the weather just killed me"). She lives with Adam and Martin, a Dutch-Argentine businessman and her partner of five years. She's now deciding who among the performers at the Chime concert it will be most exciting for Adam to meet, as a birthday surprise. "I have no objectivity but my son is phenomenal," she says. "And he is a lot like his father, it's quite amazing how Danny passed on so much."
In earlier interviews, not long after Danny's death, Pearl talked about work as a form of revenge. Now, normal life is enough. "I've suffered moments of deep solitude, I'm human," she says. "But my determination and understanding of what I should do about what happened has never wavered because if I collapse now, they win. Of course life would be different with Danny, but Adam is Adam, and I'm me. We are ourselves and the victory lies there."
To find out more about Chime for Change, founded by Gucci, visit chimeforchange.org
Join our new commenting forum
Join thought-provoking conversations, follow other Independent readers and see their replies