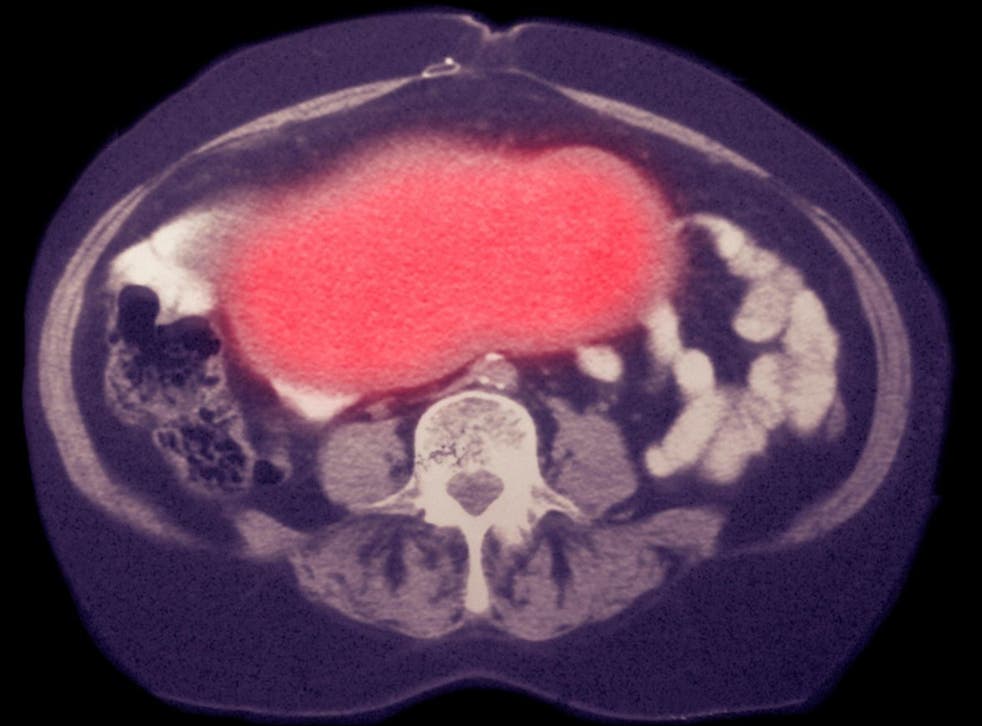 Ovarian Cancer Awareness Month: How early diagnosing and recognising the symptoms is first step to recovery
'Women of all ages should be aware, this is a rare disease but it can be deadly'
Ovarian cancer is the fifth most common cancer in females in the UK and the second most common gynaecological cancer, but chances are most women don't have a clue what symptoms to look out for. It might seem logical to assume a disrupted menstrual cycle would be a strong indicator of the disease, but actually menstruation is not necessarily affected by this type of cancer.
March is Ovarian Cancer Awareness Month; while cancer charities and medics are keen to avoid scaremongering, the occasion presents a vital opportunity for women and girls across the UK to learn about the symptoms of the disease and what a diagnosis could mean.
Although ovarian cancer is most common in older women who have been through the menopause, it can affect women of any age; many women believe that a smear test will detect the disease, but that is not the case. When diagnosed at its earliest stage, approximately 90 per cent of women with the disease will survive for five years or more, compared with fewer than five per cent of women when diagnosed at the latest stage, according to figures from Cancer Research UK – so, as with other types of cancers, early detection can be critical.
"Women of all ages should be aware, this is a rare disease but it can be deadly," says Christina Fotopoulou, a consultant gynaecological oncologist at the Imperial College London Healthcare Trust in Queen Charlotte's Hospital.
"The symptoms can present like irritable bowel syndrome or gastroenteritis. Many women don't even realise they have cancer," Professor Fotopoulou adds.
Louise Bayne, chief executive of the charity Ovacome, says: "Knowing the symptoms of the disease remains key in encouraging early diagnosis.
"Awareness month gives us the chance to spread the message of the main signs to look out for," she continues, pointing to Ovacome's "Beat" acronym: B is for bloating that does not come and go; E is for eating less and feeling fuller quicker; A is for abdominal pain and T is for telling your GP.
Frequent urination or, indeed, any changes in urinary or bowel patterns can also be signs to look out for.
Ovarian cancer primarily affects women aged over 50 who are no longer menstruating, explains Professor Fotopoulou. However, younger women who experience the symptoms listed above should not be deterred from visiting their GP to discuss their concerns. "I have seen younger patients with very advanced cancer who were still menstruating even though ovaries were very damaged," Professor Fotopoulou says.
The professor adds that if patients are not satisfied with a diagnosis of IBS and are concerned there is a more serious problem they should push for a second opinion.
"You can't immediately do an MRI with every woman who complains of these symptoms – the whole system will collapse," she says. "But, if the symptoms persist after a few weeks in spite of any treatment, especially if there is a family history of cancer, they should definitely discuss this with their GP and seek further answers."
One in 52 women will be diagnosed with ovarian cancer during their lifetime, but a diagnosis is certainly not a death sentence, experts stress. Forty years ago barely a fifth of women diagnosed with ovarian cancer survived 10 years beyond their diagnosis – now that figure stands at more than one third.
"It is crucial for us to talk about the disease which is often called the silent killer. It does have signs [and] it's a case of knowing them and listening to your body," Ms Bayne says.
Case Study
Florenace Wilks, 51, lives in west London. She has two children aged 17 and 21
"I was diagnosed with advanced ovarian cancer in March 2010. I had experienced heavy bleeding, backache and extreme tiredness. I was tested to see if I was menopausal but I wasn't. I started feeling full quickly and unable to eat, and needed to pee more often just before my diagnosis.
I was really hoping they were going to say to me that the cancer was just in the ovaries but it was in the abdomen as well. I had chemotherapy and then an abdominal hysterectomy to remove the cancer from the abdomen. My ovaries were also removed.
The cancer recurred in 2011 in the abdomen and I had more chemotherapy. It was pretty awful really but I have amazing family and friends. It came back in 2013 on the surface of organs such as the renal cavity, liver and bowel and I had surgery again. It has recently come back again on the stomach and colon.
My life has changed completely but I've found a way through it, and love my life.
I used to be a primary school teacher but I didn't have the strength or energy to continue. I'm very happy, though. You look short term and live day by day. I paint, I play tennis and I learnt strategies to deal with the stress of cancer, such as journaling and meditating.
I also volunteer for Ovarian Cancer Action – since 2011 I've raised £30,000 for them. I want to empower and inspire other women to know the symptoms but also that you can happily live with the disease."
Register for free to continue reading
Registration is a free and easy way to support our truly independent journalism
By registering, you will also enjoy limited access to Premium articles, exclusive newsletters, commenting, and virtual events with our leading journalists
Already have an account? sign in
Register for free to continue reading
Registration is a free and easy way to support our truly independent journalism
By registering, you will also enjoy limited access to Premium articles, exclusive newsletters, commenting, and virtual events with our leading journalists
Already have an account? sign in
Join our new commenting forum
Join thought-provoking conversations, follow other Independent readers and see their replies