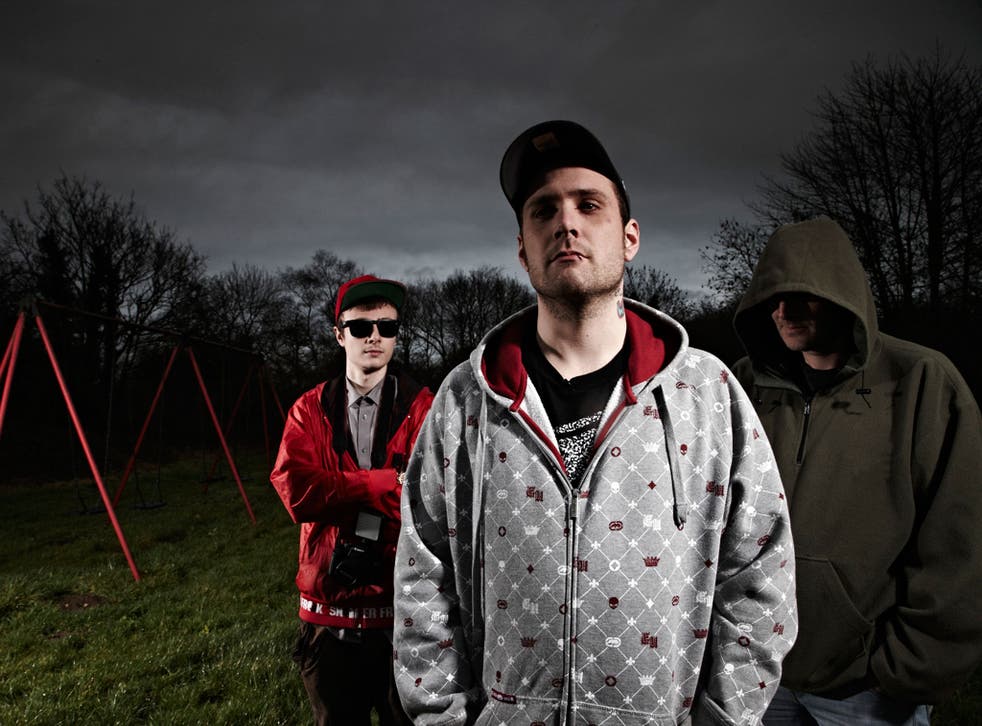 The Paedophile Hunter: the psychology of vigilantism
Newton's third law of motion has any number of applications. Just as the internet has enabled paedophiles to satisfy their predilections, so it has facilitated the vigilantism of individuals who would seek to expose their activities. The action and the reaction can be combustible.
Channel 4's unsettling documentary, The Paedophile Hunter, is the latest examination of a type of rough justice that increasingly takes advantage of modern technology to tackle alleged wrongdoers. Yet vigilante action is hardly a new phenomenon. History is littered with examples of individuals – or the mob - taking the law into their own hands, long before the Spanish word 'vigilante' entered the English lexicon.
There is – and has always been – a paradox at the heart of vigilantism. In practical terms, such activity exists outside the bounds of an official policing or legal system, yet its conceptual core is generally conservative. Its participants regard themselves as standing up for a mainstream moral code, even though their own actions often put them outside the law. It is the tendency towards protecting mainstream values which has led in some circumstances to extra-legal groups effectively becoming the de facto agency of law enforcement. Massive population growth and rising crime in the American West in the 19 Century, for instance, led to the establishment of a Vigilante Committee, most of whose members were prominent businessmen. Until normal order was restored, the community of San Francisco effectively entrusted the roles of judge, jury and executioner to the Committee.
In recent times, in the west at least, notions of vigilantism have changed. It is now individuals or small groups at the forefront of such action, usually motivated by a belief that state agencies are unwilling to confront and tackle those guilty of crime or immoral behaviour. The Death Wish film franchise starring Charles Bronson romanticised the idea that there are times when it is legitimate to take the law into one's own hands.
Indeed, fictional portrayals of vigilante justice can give an interesting insight into the motivation of real-life private crime-fighters. Big-screen vigilantism is perennially seen to be driven not only by a desire for justice but also as a response to real or imagined injustice against the vigilante him or herself (usually him): think Bronson, Batman, even the A-Team.
These depictions tap into a basic human desire to right the wrongs we have suffered, preferably by our own hand. They also shine a light on the idea that the psychology of vigilantism is generally underscored by a feeling of marginalisation or victimisation. As the forensic psychologist S David Bernstein has noted: "Whether or not other people…agree that this victimisation was occurring is irrelevant. The individual is clearly experiencing [it] as real…"
Paedophilia has become the most obvious focus of vigilante activity in Britain since the turn of the century, with fears about child abuse heightened by tabloid newspaper campaigns and action made easier by technological innovation. The News of the World's campaign in 2000 to allow the public to access information about paedophiles in their communities led to several attacks on individuals. Most infamously, a paediatrician in Gwent was forced to flee her home after her professional role was bizarrely mistaken as an indicator of sexual proclivities.
The pitfalls associated with exposing or punishing misdemeanours outside the confines of due legal process are numerous. The kind of stings operated by 'Stinson Hunter', the star of Channel 4's documentary, in which potential paedophiles are lured in by fake internet profiles posing as underage girls are not necessarily helpful to formal police investigations. As Hugh Davies QC noted in the programme: "The risk is that very important evidence will be lost if it's not the police in control of the operation".
Various targets of such stings have maintained that they were led to believe the individuals they were chatting to online were not underage. Others have contended that the public 'film shaming' which is part of the modern-day vigilante modus operandi ruined their lives despite there being no evidence of criminality. Gary Cleary was the subject of a sting by a group in Leicestershire, Letzgo Hunting, which posed as a 14-year-old girl. He was subsequently arrested but then killed himself after being released on bail. One of Stinson Hunter's operations also ended in the hunted taking his own life.
Quite what motivates Stinson Hunter is unclear. He had a troubled upbringing and is evidently less than keen to address the question of whether he has ever been the victim of abuse himself. It is a notable feature of his endeavours that what he seeks above all else is to help win convictions, as he has done on several occasions. That brings us back to the notion of vigilantism as an inherently conservative force. It also legitimises his actions in the minds of many, maintaining their 'belief in a just world', a concept brought to prominence by social psychologist Melvin Lerner in the 1960s. Even so, Warwickshire police have reportedly asked Hunter to stop his operations.
Hunter has reportedly admitted that "Guys that I catch generally aren't paedophiles". Rather they are lonely individuals who jump at the idea that somebody, anybody, has paid them attention. If that is the case, it tends to back up the belief that the vigilante stings themselves are facilitating the behaviour they seek to prevent.
Register for free to continue reading
Registration is a free and easy way to support our truly independent journalism
By registering, you will also enjoy limited access to Premium articles, exclusive newsletters, commenting, and virtual events with our leading journalists
Already have an account? sign in
Join our new commenting forum
Join thought-provoking conversations, follow other Independent readers and see their replies