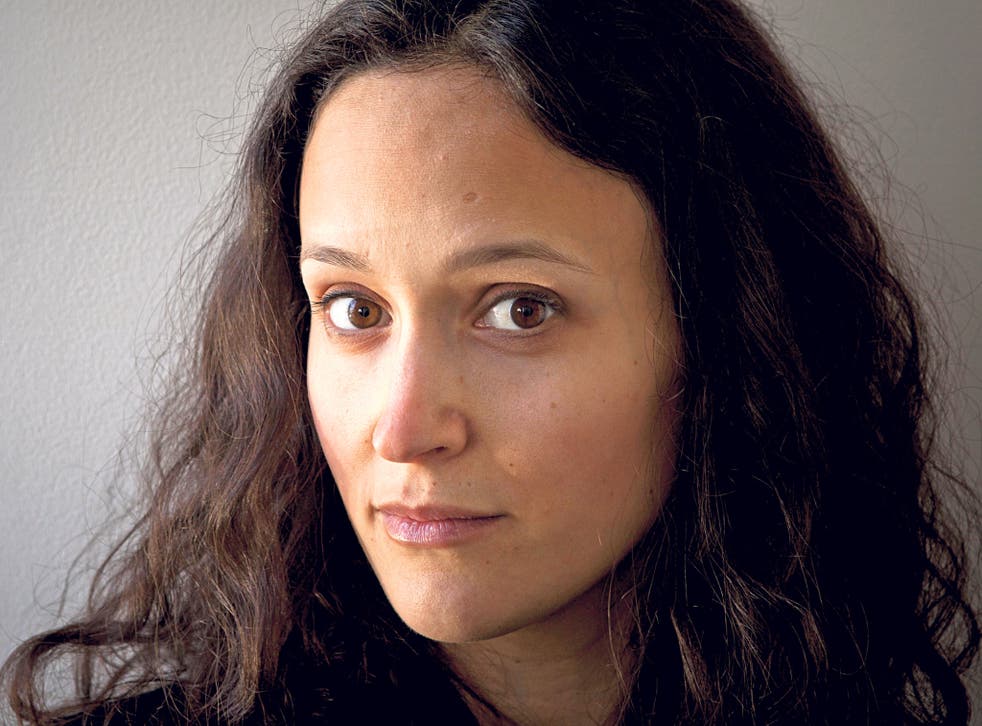 The stillborn baby I'll never know
Her pregnancy seemed risk-free – but Amy Abrams' daughter was stillborn at 39 weeks. She explains why research is urgently needed to prevent more needless deaths
If someone had asked me eight months ago, "How would you cope if your baby died?" my answer would have been, "I'd never get over it." Even now I can't believe I'm still standing, that I've given birth to death and I'm still here. Arella will always be our very much wanted and loved first child.
There was nothing to suggest anything was wrong until a week before my due date. I'd finished work as a lawyer on 22 June last year, 38 weeks pregnant. My mum arrived and we did all the last-minute preparations. My antenatal appointment was on the Thursday so I thought, "How wonderful. Mum's coming with me." We got up that day and did some washing and cooking.
Then I realised I hadn't felt the baby move. I thought maybe I'd missed her moving because Mum and I had been so busy – or that she was running out of room. There was doubt, though, at the back of my mind.
It was a boiling hot day. We had lunch, watched Wimbledon then went to the Whittington hospital in north London. I had my appointment with the midwife and my observations were fine. Then I lay on the bed and she couldn't find the heartbeat. At that moment I just knew. The midwife said "maybe the machine's running out of batteries," and went to fetch another fetal heart detector. She tried again. Still no heartbeat. My mum looked at me. I looked at her. Another midwife tried. Nothing.
It was five o'clock. The antenatal department had closed so I had to go to a ward for an ultrasound. I just had this horrible feeling. A very nice doctor came up and confirmed there was no heartbeat and my world fell apart. That little person I'd been so excited to meet had died in my body and you think: "Why?" It's not how it's supposed to be.
That night they gave me a concoction of drugs to induce labour, like being at the Dignitas clinic. Then I went home and waited. One of the most heartbreaking things was emptying the bag I'd so diligently packed with Arella's clothes for hospital, the little outfits my mum had bought along with breast pads and nappies. I kept the Lucozade I'd bought to help me through labour. Except now I wasn't giving birth to a living child.
The contractions started in the middle of Friday night and we arrived at the Whittington around 9am. I knew what the end result was going to be, but to not hear her cry was horrific. Afterwards, I knew I wanted to see her, to know she was perfect – and she was.
Arella was buried last August. Bushey Cemetery is huge so we were taken round in a van. They asked if my husband Jonathan and I wanted her coffin to be rested on our knees: we agreed. I'll never get over seeing the body of that little person that grows inside you for nine months lowered into the ground. On what page, of what antenatal book do they tell you how to cope with those emotions? I'm surrounded by endless reminders of what should have been. A year ago, I was diligently researching prams, breast pumps, sterilisers, car seats and nursery furniture.
Now I'm facing the harsh reality of choosing a tombstone. I've not just lost a baby: I've lost a toddler, a schoolgirl, a teenager and an adult daughter. A whole potential life has gone. I'll never be able to swarm Arella with the love I had ready to give her. The only tangible reminders I have left are pictures, a lock of her hair as well as her foot and handprints. These are – and always will be – my most treasured possessions.
Jonathan and I decided to have a post-mortem which was carried out at Great Ormond Street Hospital (Gosh). The report came back inconclusive. However, I then visited an expert, the obstetrician Dr Alexander Heazell, who runs one of Europe's largest stillbirth research programmes at the University of Manchester. He confirmed it was likely Arella was growth-restricted in the womb because of an insufficient placenta. Dr Heazell explained that 96 per cent of babies born at 39 weeks are larger than Arella who was 5lbs 9oz. I was stunned that the charts used at Gosh differ from those used in Manchester. There's no standardisation of pathology. If there was, perhaps we'd be in a better position to understand why some babies such as Arella die before they take their first breath.
The NHS gave me exemplary care. Yet I can't help but partly blame the NHS as a whole for failing to do all it could to find out I was having a high-risk pregnancy before it was too late. We still don't have the necessary screening tools in place. Routine antenatal care is failing to detect far too many babies who need help. We need research urgently to identify new, reliable diagnostic tests.
Some people don't know what to say to me: stillbirth is such as taboo. And when people say nothing? That hurts the most. We can talk about cot death but not about stillbirth. My midwife gave me a booklet on preventing cot death, yet stillbirth is ten times more common. The problem is that we can't educate mothers about stillbirth as we have no answers. No one knows the warning signs to look out for.
It's not until you experience the pain of a stillbirth that you realise that it's not such a rare occurrence. Thousands of women in the UK have to experience the pain of losing their babies – 17 each day. Stillbirth needs to be on the political agenda. Government action is needed in the form of research funding into why the UK has such an unacceptably high level of stillbirths. The care afforded to bereaved parents by the NHS must be standardised to ensure couples heal as well as possible following such as tragedy.
Losing a stillborn baby is not something that bereaved parents ever "get over". I'm blessed to be surrounded by loving and supportive family and friends. My husband is my rock: Arella's legacy has brought us closer together. But even with my wonderful family and friends I dread to think what state I would be in without the support of the hospital.
I'm fortunate to be under the care of Claire Mellon, my wonderfully compassionate consultant. My bereavement midwife Jane Laking is my biggest lifeline and has supported me through the worst weeks of my life. It shocks me that not all hospitals have allocated funds for a bereavement midwife. I also see a bereavement counsellor to help us come to terms with life without Arella. We're lucky. I've met many bereaved mothers in the past few months who don't have this vital support, who are still waiting for counselling six months on.
At such as vulnerable time, they're left on their own save for the odd visit from the community midwife. The stark contrast in the standard of care trusts offer to bereaved parents needs to be addressed. I've also been supported by a fantastic charity, Sands, through whom I've developed a network of new friends who are also bereavement mums.
I can't change the outcome of my first pregnancy. Nothing can bring Arella back. Instead, I'm trying to find a new "normal". I'm 30, I can't let this destroy my life. Losing Arella has changed me but she's left me many gifts: empathy, a sense of what is important in life and compassion. I hope in time her legacy will lead to improving our dire statistics and preventing more and more couples facing the heartbreak and utter devastation that Jonathan and I, together with other bereaved parents, face every day.
Interview by Sophie Goodchild
Join our new commenting forum
Join thought-provoking conversations, follow other Independent readers and see their replies