There's been a sharp rise in children suffering from allergic reactions - so what's to blame?
To everything from coins, to henna, to hair dye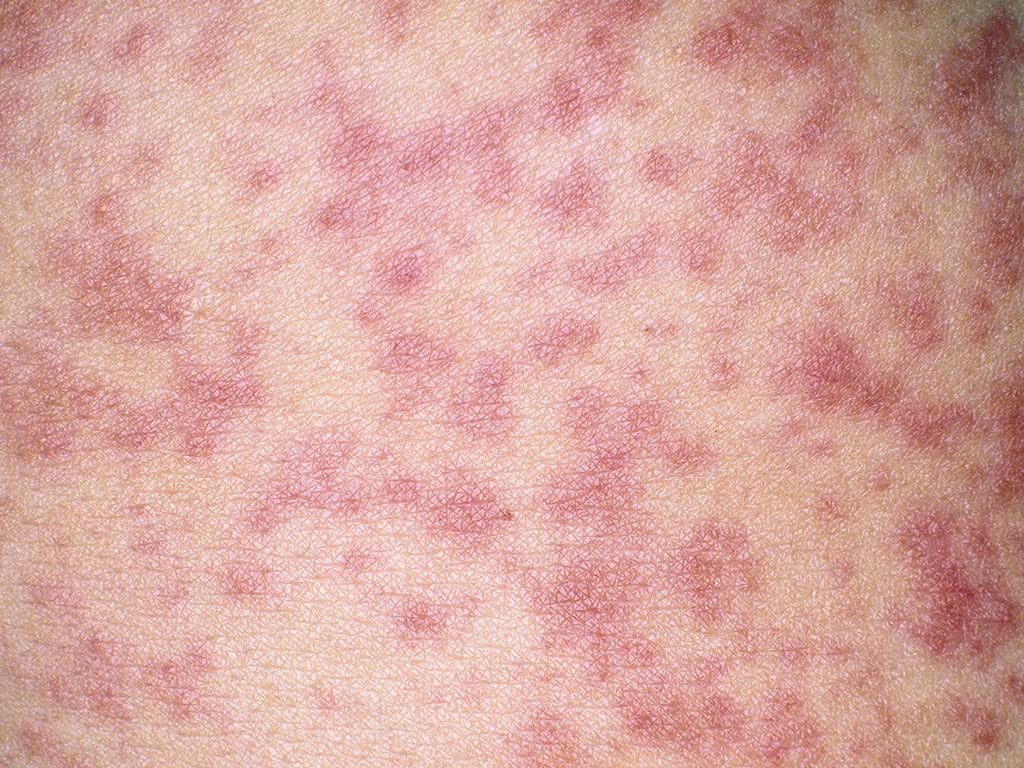 For one in five of the population, we inhabit a toxic world. These are the people with "skin sensitivity" – who suffer allergic reactions to products ranging from perfume to nickel coins and hair dye. Their number runs into the millions.
But allergies do not stay the same. They shift along with changes in behaviour and patterns of consumption. The craze for coloured hair among children had dermatologists warning last week of a sharp rise in allergies to hair dye among them.
After metals and fragrances, the commonest reaction was to para-phenylenediamine (PPD), a constituent of hair dye, which is also a found in high concentrations in black henna tattoos. Even one exposure to PPD can sensitise a child and cause an allergic response on further use of a hair dye containing it. A study presented at the British Association of Dermatologists annual meeting in Manchester found that 16 per cent of children were affected, twice the proportion a decade ago.
What may alarm parents is that an allergy to PPD in hair dye was blamed earlier this year for the death of 38-year-old Julie McCabe, who collapsed after suffering an extreme reaction to the L'Oreal colour she had used every month. At the inquest into her death in February, the coroner Geoff Fell attacked the cosmetics industry for "grossly underestimating" the problems caused by the substance.
Although deaths are extremely rare, Mr Fell said inadequate reporting meant that the industry had little idea of the scale of non-fatal reactions, which it put at four in a million compared with a figure of 14 per cent (30,000 times higher) estimated by medical researchers. He also warned parents against allowing their children to have black henna tattoos, which have become popular at tourist spots in recent years.
That warning was echoed again last week by Vanessa Smith, consultant dermatologist at Leeds Teaching Hospitals, and author of the study presented at the Manchester meeting.
"Some of the highest rates of allergy amongst children are due to hair dye ingredients such as PPD – a sign perhaps that children are using hair dyes and getting black henna tattoos at younger ages, both of which can cause sensitivity to PPD."
The use of hair dyes is now ubiquitous and banning them is not an option. But the company that can develop safer alternatives that do not provoke allergic reactions will have a huge competitive advantage.
Despite the rise in reactions to hair dye, allergies to nickel still outrank them, affecting 18 per cent of children in Dr Smith's study. This is sharply down on a decade ago when the figure was 33 per cent, due to a European directive imposing limits on the amount of nickel that can be used in products that come into prolonged contact with the skin.
However, dermatologists fear nickel allergy is set to rise again after the Government introduced nickel plated 5p and 10p coins in 2013, claiming that the new formulation would save the Treasury £7m a year.
Studies in Sweden have shown that nickel released from the new UK coins was seven times higher than the legal limit for other nickel-containing products. The Swedes carried out a risk assessment and concluded that the coins were not safe for consumers.
Yet in the UK, a "risk assessment" found that the coins had no effect on health. However, it has emerged that this was based merely on the observation that the coins were marketed in other countries and there had been no complaints. No formal risk assessment was carried out by the Royal Mint.
Dermatologists remain concerned. An editorial in the journal Contact Dermatitis warned: "Nickel exposure from coins could be the straw that broke the camel's back in many nickel-allergic individuals with hand eczema. It is time to rethink the use of nickel in coins."
Join our commenting forum
Join thought-provoking conversations, follow other Independent readers and see their replies