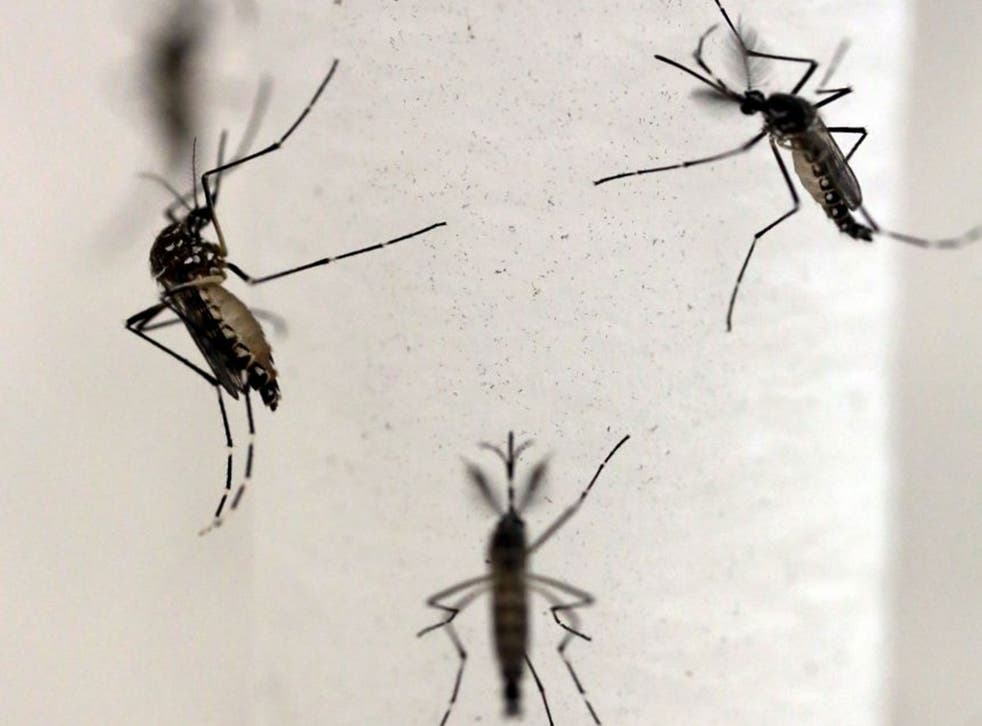 Zika: Why the virus isn't an STI despite being passed on after sexual contact
The Zika virus has spread across South America since late 2015
A person in the Texas has caught the Zika virus during sex, in what is thought to be the first case of the illness being transmitted in the US.
The patient, who has not been named, had not travelled abroad but had sex with someone who had contracted Zika while visiting Venezuela, according to Dallas County health officials.
Zika has been linked to sexual transmission only twice before, and is a mosquito-borne disease.
While the virus causes non symptons in most cases or a relatively harmless illness which passes after a week, it is most feared to due its links to microcephaly – a condition where babies are born with brain damage and undeveloped heads.
The danger has prompted the World Health Organisation to declare the virus a global health emergency.
However, despite the transmission in Texas, Zika is not a Sexually Transmitted Infection (STI).
A sexually transmitted infection is a condition which is largely passed on during unprotected sexual contact between two people. STIs include HIV/AIDs, chlamydia, genital warts and genital herpes.
However, other diseases can also be passed on during intimate and sexual contact, but these are not classed as STIs.
Professor Peter Horby, Professor of Emerging Infectious Diseases and Global Health, Centre of Tropical Medicine and Global Health, University of Oxford, told The Independent: "An STI would be an infection where sex is the predominant route of transmission and the infection is maintained in the human population by sexual transmission.
"Neither of these apply to Zika; so it can, probably rarely, be transmitted by sex but it would not be classed as an STI."
Experts have also sought to ease concerns that Zika is spread via sex, by stressing that mosquitoes are the main carriers.
The Zika virus - in pictures

Show all 5
Prof. Jonathan Ball, Professor of Molecular Virology, University of Nottingham, said: "Even though this report [the case in Texas] suggests that Zika virus might be sexually transmitted, it doesn't yet change the overall picture that Zika is spreading in the Americas primarily through mosquito bites.
He added that it is not unusual for viruses to be passed on via rare transmission routes.
"Take hepatitis C virus for example – few of us would argue against the evidence that sexual transmission takes place, yet even fewer would argue that this is the major route of transmission.
But he stressed that men who have potentially exposed to Zika should consider taking precautions.
"With Zika, mosquitoes remain the main reason for the current outbreak, but this finding does support advice that a man should seriously consider using condoms if they have potentially been exposed to, or are infected with, Zika, if their partner is or might become pregnant."
Join our new commenting forum
Join thought-provoking conversations, follow other Independent readers and see their replies