Finland solves sleeplessness for new parents by inventing self-rocking baby mattress
The Familings baby mattress automatically rocks babies to sleep, allowing new parents to sleep soundly too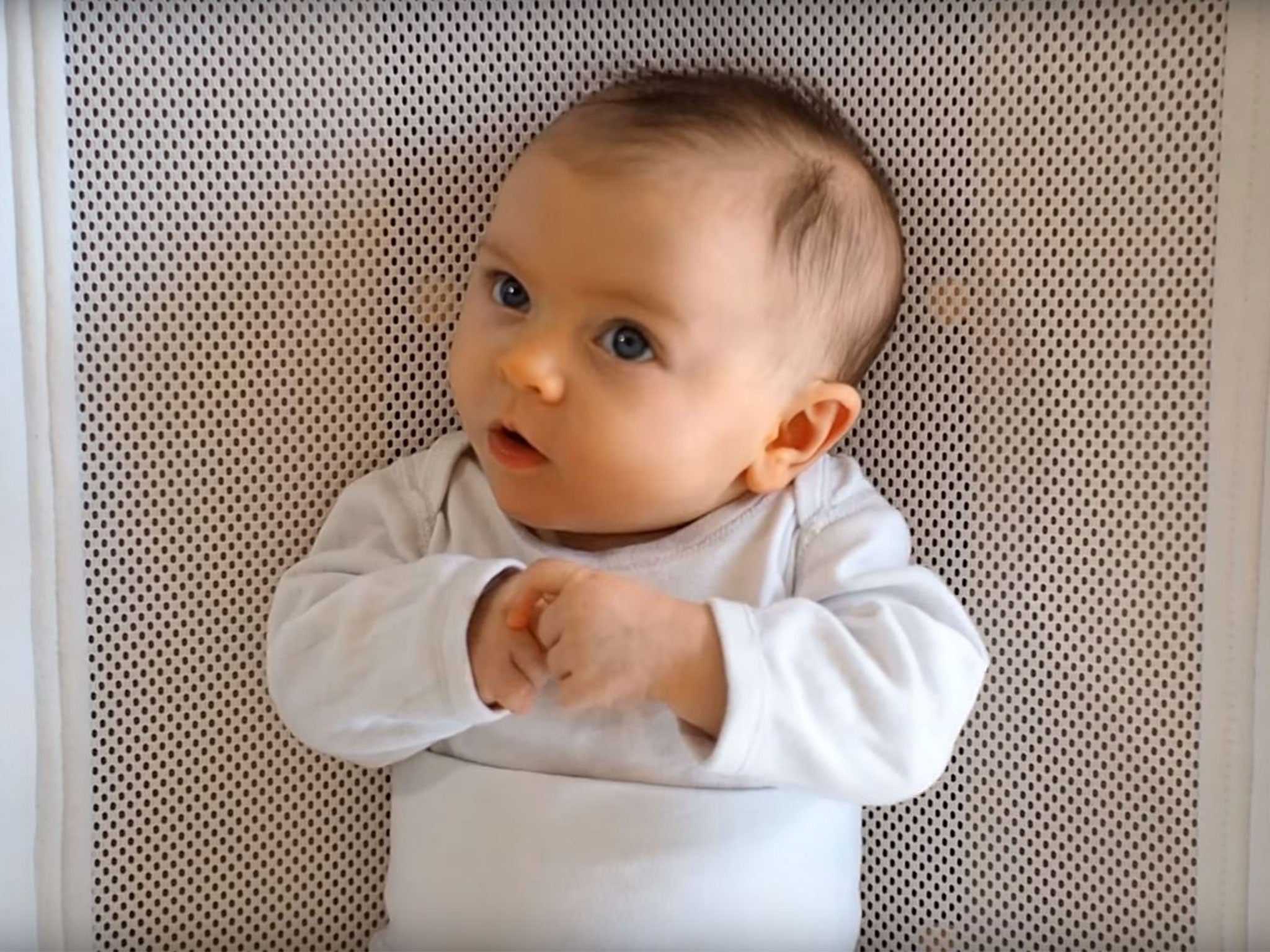 A mother from Finland has helped solve the age-old problem of sleeplessness for new parents and babies by inventing a self-rocking mattress.
Hanna Sissala, a start-up entrepreneur from Helsinki, formulated the idea after struggling to get her own baby, Solina, to sleep one night.
"We slept badly, our baby cried for hours every night," said Ms Sissala. "We soothed her in the pram, crib or in our arms, but nothing seemed to help – so I decided to invent a solution."
Designed to be breathable, the Familings baby mattress allows air to pass through it – making the product safer than ordinary mattresses by reducing the risk of suffocation - and works by rocking infants to sleep with an up-and-down motion.
The project has been commended worldwide as a first for design and was nominated to compete in leading international trade fair Kind + Jugend in Germany this month.
Since launching the mattress just two weeks ago, Ms Sissala said she had been "overwhelmed" by the response and was working to expand production on the heavily-sought after product.
"I am already being approached by companies from Africa to South America because families all over the world can be helped for the same problem."
Help your baby fall asleep in minutes
Ms Sissala said she was able to test out the product with her own family after her son Elmer was born last year.
"Before the mattress, he only slept for 10 minute naps," she said. "He woke up tired and crying and we were stressed."
"After we got the mattress, he slept for 45 minute naps and woke up smiling."
Finland is highly regarded as one of the top countries in the world for family and maternity care.
The famous Finnish 'baby box' initiative, in which parents receive a cardboard box complete with essential items for the family and newborn baby, has been considered a rite of passage for Finns since its introduction in 1938.
Used as part of a wider scheme to encourage families to attend health checks before and after the birth of a new child, the baby box is said to have helped Finland achieve one of the world's lowest infant mortality rates.
According to Ms Sissala, safety was the most important factor when designing the Familings mattress.
"Many of us in the team have small children", she said. "We know how important sleep is for the well-being of the whole family, but as parents we also know that nothing is more important than the safety of your baby."
"Air passes through (the mattress) easily, to make it safe even if the baby turns face down."
"Parents can't choose how well their baby sleeps, but my hope is with this product, even families whose baby has trouble falling asleep can be happy and enjoy good interaction with their baby."
Join our commenting forum
Join thought-provoking conversations, follow other Independent readers and see their replies