Free tampons and sanitary pads to be made available at US schools and universities
After huge campaigns earlier this year, higher education institutions are finally cottoning on to the need to supply menstrual products at no cost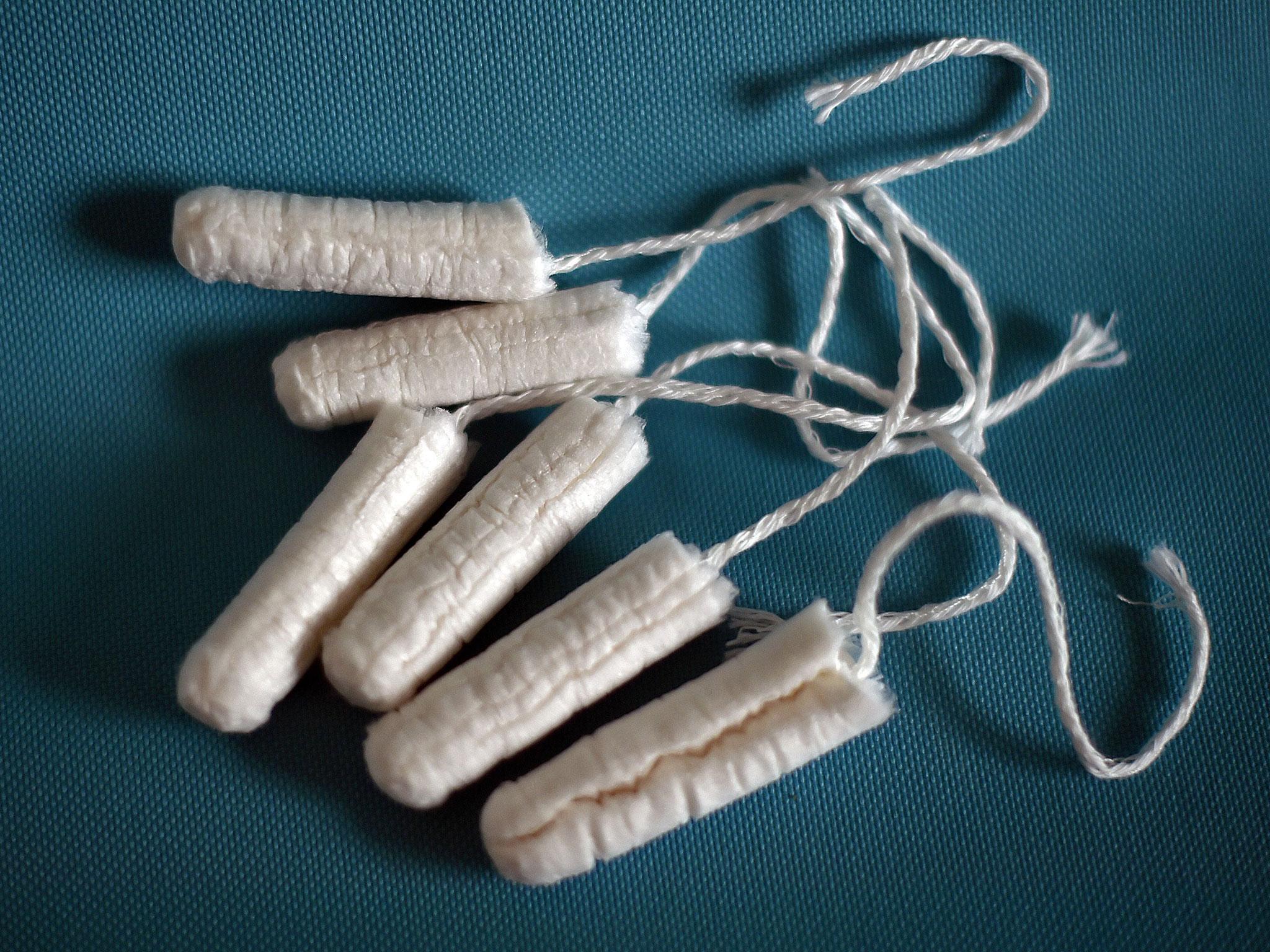 When students at Brown University head to their first class or hit the gym for their first workout this week, they'll find something new in many campus bathrooms: free tampons and pads.
Brown's student body president, Viet Nguyen, who's pushed the student-led initiative, will be hand-delivering menstrual products into all non-residential bathrooms with the help of 20 other students. "There's been a lot of conversation about why pads and tampons are a necessity, not a luxury, but not a lot of action. We wanted to take it into our own hands," says Nguyen, a senior studying education policy. "Low-income students struggle with having the necessary funding for food, let alone tampons."
Nguyen sent a campus-wide email at the start of the new school year announcing the initiative, which has made Brown one of the first higher-education institutions to implement such a widespread program. University officials have not yet responded.
By putting menstrual products in women's, men's and gender-inclusive bathrooms, Nguyen's campaign highlights an often ignored fact: Not all people who menstruate are women. "We wanted to set a tone of trans-inclusivity and not forget that they're an important part of the population," he says. "I'd be naive to say there won't be push back. I've had questions about why we're implementing this in male bathrooms as well. It's an initial confusion, but people generally understand when we explain it."
Thanks to funding from the student-run undergraduate finance board, Nguyen says he's ensured menstrual products will be available in approximately 30 to 40 bathrooms across campus for the 2016–2017 school year. "A lot of other student governments might try to go down the university route. We really want to encourage them to take matters into their own hands."
Students at Brown aren't the only ones going back to school this month with unprecedented access to menstrual products.
As of this autumn, New York City public schools will provide free tampons and pads in all secondary school buildings. The move is part of the city's landmark legislation, passed on 13 July 2016, ensuring free menstrual products in all public schools, shelters and correctional facilities. (In July, New York also became the 11th state to eliminate taxes on menstrual products. The new law went into effect on 1 September, yet some stores, including a handful of Duane Reade pharmacies in the city initially continued to charge the tax. Governor Andrew Cuomo tweeted a link to information about how people can reply for a refund.)
New York City launched a pilot program putting free menstrual products in one school last spring, then gradually expanded it to 25 schools. By the time girls and boys show up for the first day of school on 8 September, free menstrual products will be available in many schools, and by mid-November, the rollout will be complete. "Students must feel comfortable during their classes so they can focus on learning, and having free, easy access to menstrual products is essential," says a Department of Education spokesperson.
"Unlike toilet paper, which is provided for free in school restrooms, students are typically on their own to access menstrual supplies," says Jennifer Weiss-Wolf, a leading writer and advocate for menstrual equity. "Yet in order to be fully engaged in the classroom, these are as much of a necessity as pencils and paper. This is especially true for younger teens who are more likely to be caught off guard by the arrival of their period and without budgets of their own to buy emergency tampons or pads."
Advocates hope that New York City's new law will set a new standard for schools around the country. In the meantime, everyday people are making a difference. A decade ago, the Wellington School in Ohio, began offering free tampons and pads in school bathrooms when marketing expert Nancy Kramer, a school parent and founder of the Free the Tampons movement, proposed the idea. They continue to offer free menstrual products today.
Health news in pictures
Show all 40
Last year, Jenn Bajec, a mother of two in Dublin City, Ohio, convinced her local elementary and middle schools to put free tampons and pads in school bathrooms. It all started when her sixth-grade daughter struggled to manage her period because she had only a couple of minutes between classes, menstrual products were kept far away at the nurse's office, and there weren't restrooms on every floor.
"My daughter loved school, but when she got her period, she was so overwhelmed with it, she didn't want to go to school anymore. I mean, that's not who she is," Bajec says.
Jennifer Schwanke, principal of Indian Run Elementary School in Dublin, says that when Bajec approached her about offering menstrual products in restrooms, not just the school clinic, "it seemed a very easy solution."
Schwanke says the school has continued to provide tampons and pads this year. But Bajec points out that schools need more than "one well-intentioned administrator to oversee day by day or week by week ... The only way these items can be provided in an ongoing manner is if budgets are set and detailed procedures are outlined for operations to follow."
Earlier this year, Inside Higher Ed reported that students at the University of Arizona, Columbia University, Emory College, Reed College, the University of Nebraska at Lincoln, UCLA and Grinnell College, among others, have all advocated for free menstrual products on campus. As Courtney Couillard wrote in the Columbia Spectator, "I can easily find a free condom on Barnard and Columbia's campuses, but why can't I find a free tampon in the bathrooms in Hamilton or Milbank? Why does the administration care about my sexual protective rights, but not how I handle my monthly menstrual cycle?"
Discussing periods was once as taboo as admitting you're voting for Donald Trump, but over the past year menstruation has become the latest talking point for everyone from Olympians to politicians to YouTube stars and medical marijuana professionals. Last year, musician Kiran Gandhi ran the London Marathon while free-bleeding and artist Rupi Kaur inadvertently launched a backlash against Instagram when the app "accidentally" removed her period-themed photos, twice. Hashtag campaigns raised awareness about people in need (#TheHomelessPeriod and http://www.independent.co.uk/voices/new-york-city-is-giving-away-free-tampons-while-women-in-the-uk-are-still-using-old-socks-and-a7098046.html) while some criticised Trump and his Republican vice presidential nominee, Mike Pence, for their lame-brained comments about women's health (#PeriodsAreNotAnInsult and #PeriodsForPence).
There were so many pop culture moments that NPR called 2015 "the year of the period" and Cosmopolitan dubbed it "the year the period went public". This year, however, has been the year of actual period progress.
In January, Barack Obama likely became the first president to comment on menstruation when YouTube star Ingrid Nilsen asked him why tampons and pads are taxed as luxury items in 40 states. His on-point response ricocheted around the internet: "I suspect it's because men were making the laws when those taxes were passed."
More recently, Chinese swimmer Fu Yuanhui made headlines for talking about her period at the Olympics. After finishing fourth in the women's 4x100-meter medley relay, she was doubled over and holding her stomach. When a reporter asked why, she replied, "Actually, my period started last night, so I'm feeling pretty weak and really tired. But this isn't an excuse. At the end of the day, I just didn't swim very well." Even Whoopi Goldberg launched a medical marijuana company with an entire line of products aimed at easing menstrual cramps.
Last week, Cora organic tampons and Lunapads reusable menstrual pads landed in select Target stores around the country and Target.com, making it easier for people to access more diverse and potentially safer period products on their way back to school.
Cora, a subscription-based organic cotton tampon company, hit shelves alongside Seventh Generation and Honest Company. Cora tampons come with a BPA-free applicator and, for every monthly supply sold, the company gives period products to girls in India.
Lunapads Performa pads are now the first washable, reusable cloth menstrual pad to be carried in Target, according to Madeleine Shaw, co-founder of Lunapads. (Target declined to comment.) They're made of natural cotton and highly absorbent, leakproof fabrics, and can hold three times the amount of fluid as that of similar disposables. Each pad lasts about five years and replaces around 120 disposable products.
Last year, US consumers spent $3.1 bn (£2.3bn) on pads, tampons and liners alone, according to Euromonitor. Procter & Gamble, Energizer Holdings and Kimberly-Clark control 85 per cent of the tampon market, but since the Food and Drug Administration does not require companies to disclose the ingredients in their pads and tampons, many people are turning to niche brands like Cora and Lunapads – as well as Maxim, Conscious Period, Dear Kate and Lola – because they offer transparency. After centuries of signalling the start of adulthood, periods are finally coming of age.
©Newsweek
Join our commenting forum
Join thought-provoking conversations, follow other Independent readers and see their replies