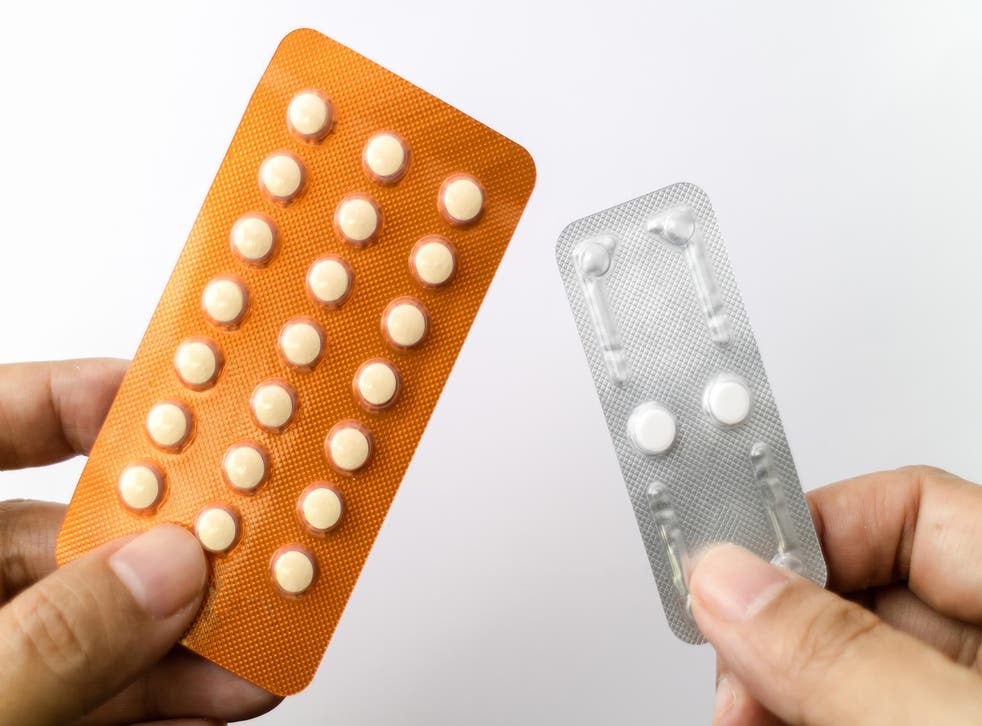 Gynopedia: The international online resource for women's sexual and reproductive health
Donald Trump's election to the presidency was another factor in the creation of Gynopedia
A new online resource to help women access sexual, reproductive and health care across the world has launched.
Gynopedia was set up by Lani Fried, a woman from San Francisco who realised she had no idea how to access contraception as she prepared for her travels across Asia. On the website there is information about contraception and emergency contraception, sexually transmitted infections, menstrual products, pregnancy and abortion all relevant to the city where the user is needing to access these services.
"I started Gynopedia because I couldn't find anything like it," she told The Independent. "When I began preparing for my travels, I realised that I had no idea how I would get birth control in the 12 or so Asian countries that I planned to visit and that was just the tip of the iceberg. How about annual pap smears? What if I got pregnant? This lack of information has been a constant theme in my life and I assumed that many other women felt the same way. Time and time again, I have needed advice from local people and lacked an online resource. This made me enraged yet wildly inspired and so Gynopedia was born."
The website looks a lot like Wikipedia and was made using MediaWiki from "a tiny budget" paid for out of Lani's own pocket and set up from her budget hotel room in Hanoi, Vietnam. Anyone can contribute to the site, much like Wikipedia, however, Lani stresses that due to the historically low rate of female contributors to Wikipedia (in 2011 the figure was put at 10 per cent) she is hoping the site encourages more female contributors.
"Every day, I add information to Gynopedia and other people add information with no financial compensation. It is a lot of work to develop and manage an information-rich site with no profits but it is incredibly rewarding."
Currently, 77 countries are covered by Gynopedia but she hopes information on more countries will soon be available. The page is so far only in English but Lani hopes this will change as the site grows.
The current issues women face when trying to access this information in other countries is that they may not know the laws and social stigma around reproductive and sexual health. Other dilemmas may be something as simple as not knowing how to say certain words or phrases when trying to access medical advice and treatment in foreign countries.
Love and sex news: in pictures

Show all 31
"Women may not know which clinics or gynaecologists they can trust and where they can feel safe and respected as well as which health options are accessible and affordable. As women, we are often aware of how religion, politics, culture and history can play a role in health care in our home countries. However, we may not be aware of how these factors work in other countries," Lani says.
Another incentive for Lani was the renewed concern she and many women in her home country have over their reproductive rights since Donald Trump became President of the United States in January. Within the first few days of taking office, the Trump administration reinstated the Mexico City Policy which will block funding for any international NGOs or health clinic that so much as mention abortions for women looking for pregnancy advice. Days later, the speaker of the House of Representatives said they will vote to defund Planned Parenthood – one of the largest providers of sexual and reproductive health in the United States.
"The Trump administration is attacking women's reproductive rights, and it's attempting to reverse years of hard-fought battles and social progress," Lani says. "In this climate, it is crucial that people raise their voices and get involved. There are so many ways to do this, and one of the ways is to contribute information to Gynopedia. When people contribute to Gynopedia, they let people know about the laws and their reproductive rights. They let people know what options are available to them, how they can pay for these resources and who can help them. When women share wisdom and resources, we empower one another to fight for accessibility, affordability and choice."
Lani also hopes the site will help to educate men who are also searching for advice and information
"There is information about STIs, such as where to get tested, where to find support and if certain medications, like PrEP and PEP (pre-exposure prophylaxis which can reduce the risk of getting HIV if someone thinks they have been exposed to the virus) are available. Furthermore, the information about topics like birth control, the morning-after pill or abortion are relevant to all people. These topics impact all of our lives. The mission of Gynopedia is to provide information, and the power of information transcends gender."
Ultimately, Lani's aim is that the resource will inform and empower women to make decisions right for them and ensure no one feels hesitant or worried about asking for advice on important issues.
As the old saying goes, "Information is power." If women have more information about the resources available to them, they may be more likely to feel empowered, understand their options, seek out options that work for them and, of course, inform their friends and communities. For so long, women have needed to spread this information by word-of-mouth. With Gynopedia, we can share information on a common platform, no matter where we live in the world."
Join our new commenting forum
Join thought-provoking conversations, follow other Independent readers and see their replies