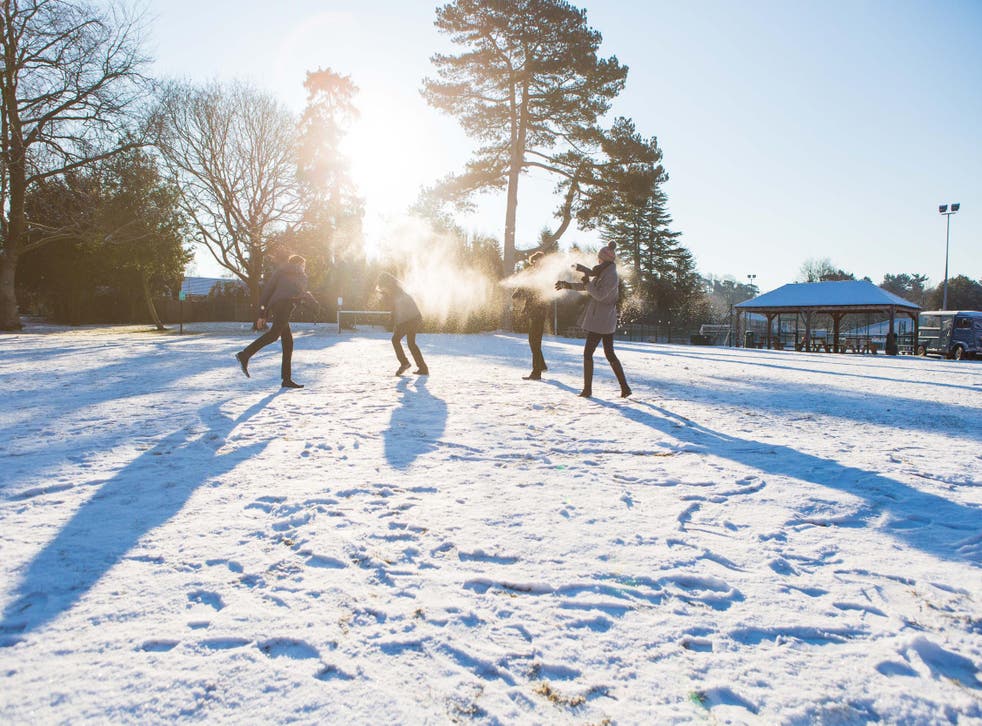 Headteacher encourages parents to take children sledging on snow day
'Maybe today is a chance to make some special memories'
We can all recall fond childhood memories of snow days; looking outside the bedroom window at the blanket of snow that's settled overnight, wrapping up warm and heading straight to the park for some snowball fights with your friends.
A headteacher believes that those fun moments should be treasured, which is why he's urged parents to take advantage of the frosty weather conditions by keeping their children home from school and enjoying the snow instead.
Shaun Fenton is the headteacher of Reigate Grammar School, an independent day school for boys and girls in Reigate, Surrey.
While some disciplinarians prefer to run a tighter ship in regard to the snowfall, such as headteacher Ges Smith from Richardson Community School in East London who has banned his students from touching the snow due to "health and safety" concerns, others are adopting a far more light-hearted approach.
Although Reigate Grammar School is still open, this week Fenton sent out an email to parents emphasising the importance of making lasting memories with their children.
"I realise that for some families work/other commitments mean that they will not have any options about the day whereas for others it makes sense to enjoy making snowmen and sledging," he wrote.
"Looking back to my childhood, in these moments some fabulous lifelong childhood memories were formed, memories that lasted longer than any lessons taught at school!
"I believe that there are too few snow days for our children where they can go out and enjoy making snowmen and go sledging.
"Therefore, if there is a lot of snow and you can go sledging or make snowmen with your children today, then maybe today is a chance to make some special memories."
Parents have been assured that their children won't be marked absent if they miss school, with Fenton remarking that those who decide to keep their children home ought to be "congratulated".
One parent whose child attends Reigate Grammar School has commented on how appreciative they felt upon receiving Fenton's positive message.
"What a delight it was to read that, if the snow does fall, then the school encourages the children to enjoy a snow day, to build memories, have fun with their families and enjoy," they said.
"To receive your email reinforced for me the importance RGS places on the whole child. So thank you."
Fenton, who will be taking on the role of Chair of the Headmasters' and Headmistresses' Conference later this year, explained why it is so important to foster a sense of fun among children.
"Childhood is simply too short and we need to grab special moments when we can," he told The Independent. "A great education is about far more than the goings on of the classroom.
"Childhood passes by in the blink of an eye and there are too few days when we can play in the snow.
"The most powerful education is what you remember, what sticks, when you forget all that you were ever taught.
"Double history can wait. There are snowmen to make."
Join our new commenting forum
Join thought-provoking conversations, follow other Independent readers and see their replies