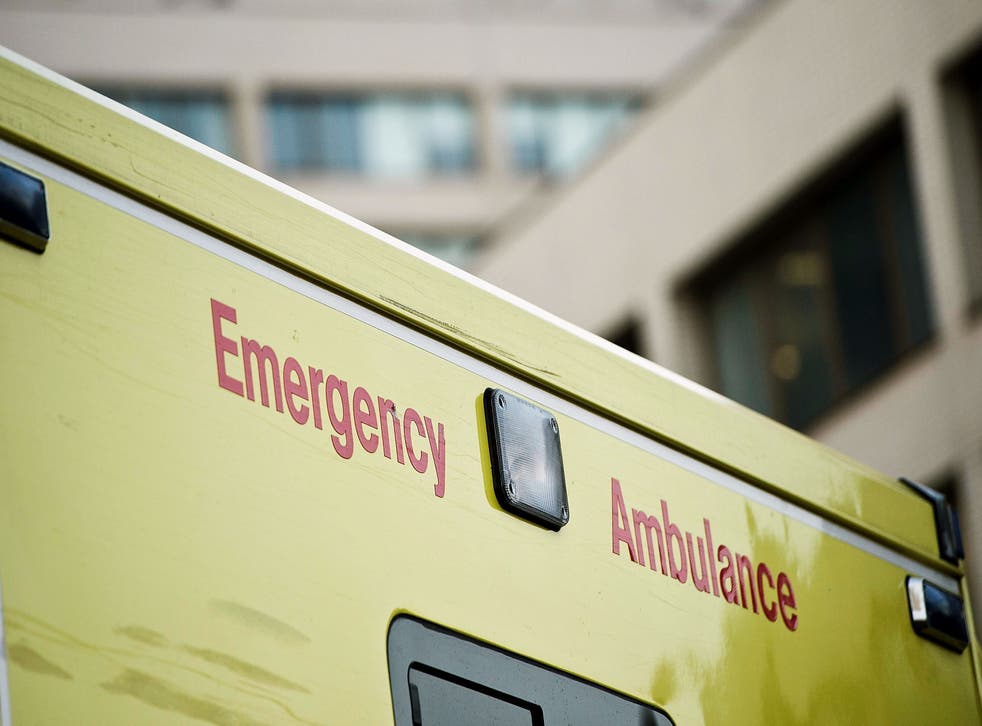 A&E 'winter crisis': Call to put GPs in hospital emergency departments
Report also calls for surgeons 'at the front door of the hospital'
Jamie Merrill
Wednesday 16 July 2014 11:27 Comments
A coalition of leading doctors' organisations has warned that the NHS faces "walking blindfolded into another winter crisis" if it does not overhaul the relationship between emergency care, primary and social care.
To tackle the "overwhelming" number of patients seeking urgent care the NHS should make out-of-hours GP service available at hospital emergency departments, according to a major new policy recommendation from the Royal College of Emergency Medicine.
The report has also called for GPs to have direct lines to A&E consultants to seek their advice, for surgeons to be located "at the front door of the hospital" and for community care to be located in emergency rooms to "bridge the gap" between emergency and social care.
These are among 13 major policy recommendations in the Acute and Emergency Care: Prescribing the Remedy report, which has the backing of the Royal College of Paediatrics and Child Health, the Royal College of Physicians and the Royal College of Surgeons, as well as the College of Emergency Medicine
It goes on to argue that patients should no longer have to face the default choice or whether they need emergency attention or more minor treatment at an out-of-hours centre, rather they should have access to both levels of care at the same location.
Senior doctors contributing to the report also recommended that community care and social care should be available seven days a week to support urgent and emergency care services, which would mean patients could be safely discharged outside of normal working hours.
In a strongly-worded warning to Government the president of the College of Emergency Medicine, Dr Clifford Mann, said "It would be nothing short of a scandal if these recommendations were not acted on. The time for action is now."
Sir Richard Thompson, president of The Royal College of Physicians, said "Over the past few years, services for ill patients have been stretched by the sheer amount of acute and emergency admissions, and we have to plan better for the future to protect patient safety. These thirteen recommendations are practical, evidence-based, and produced by doctors who care for patients daily – if we do not implement them, we shall simply walk blindfold into another winter crisis."
These stark warnings come after the organisations called an "emergency summit" in response to the "profound pressures" facing patients and doctors in emergency wards across the country. This follows new NHS figures last month showed that the country's accident and emergency centres are busy than at any time since records began, and show no sign of dipping during traditionally quieter summer months.
The performance of A&E departments across the country is being closely watched by Government – along with key NHS waiting list targets and GP referrals. The Government is reportedly concerned that poor performance this summer may foreshadow and bad winter, with the Conservative leadership desperate to avoid bad NHS headlines in the run up the General Election.
In response up to £350m has been set aside for emergency and preventative hospital treatment, across the country, along with another £50m for improvements to the NHS 111 non-emergency phone line and ambulance services.
A spokesperson for the Department of Health said, "We will look closely at this report from the College of Emergency Medicine, and indeed, are pleased to have their endorsement for recent guidance given to the system on year-round operational resilience. We will continue to collaborate with the College as we seek to deliver the best quality care for patients."
The 13 recommendations
1) Out-of-hours GPS at every A&E department
2) Sharing best practise to give patients "right care, first time"
3) All trainee specialty doctors to spend time in A&E departments
4) Surgeons at "front door of the hospital" to make key decisions
5) Focus on correct "skills mix" at emergency departments
6) Deploy extra staff at "times of peak activity"
7) Social care available at A&E departments seven days a week
8) Community teams based at every A&E departments to support "vulnerable patients"
9) Consultants and diagnostics support available all day, every day to herald "seven-day service in the NHS".
10) New funding and target rules
11) New contracts for staff work-life balance
12) Effective IT infrastructure
13) Doctors involved with NHS 111 and NHS Direct
Register for free to continue reading
Registration is a free and easy way to support our truly independent journalism
By registering, you will also enjoy limited access to Premium articles, exclusive newsletters, commenting, and virtual events with our leading journalists
Already have an account? sign in
Join our new commenting forum
Join thought-provoking conversations, follow other Independent readers and see their replies