The Independent's journalism is supported by our readers. When you purchase through links on our site, we may earn commission.
Antioxidant in red wine could help reduce acne, study says
Researchers at UCLA found the antioxidant resveratrol, which can be found in grapes, wine and berries, worked wonders when combined with the traditional acne treatment of benzoyl peroxide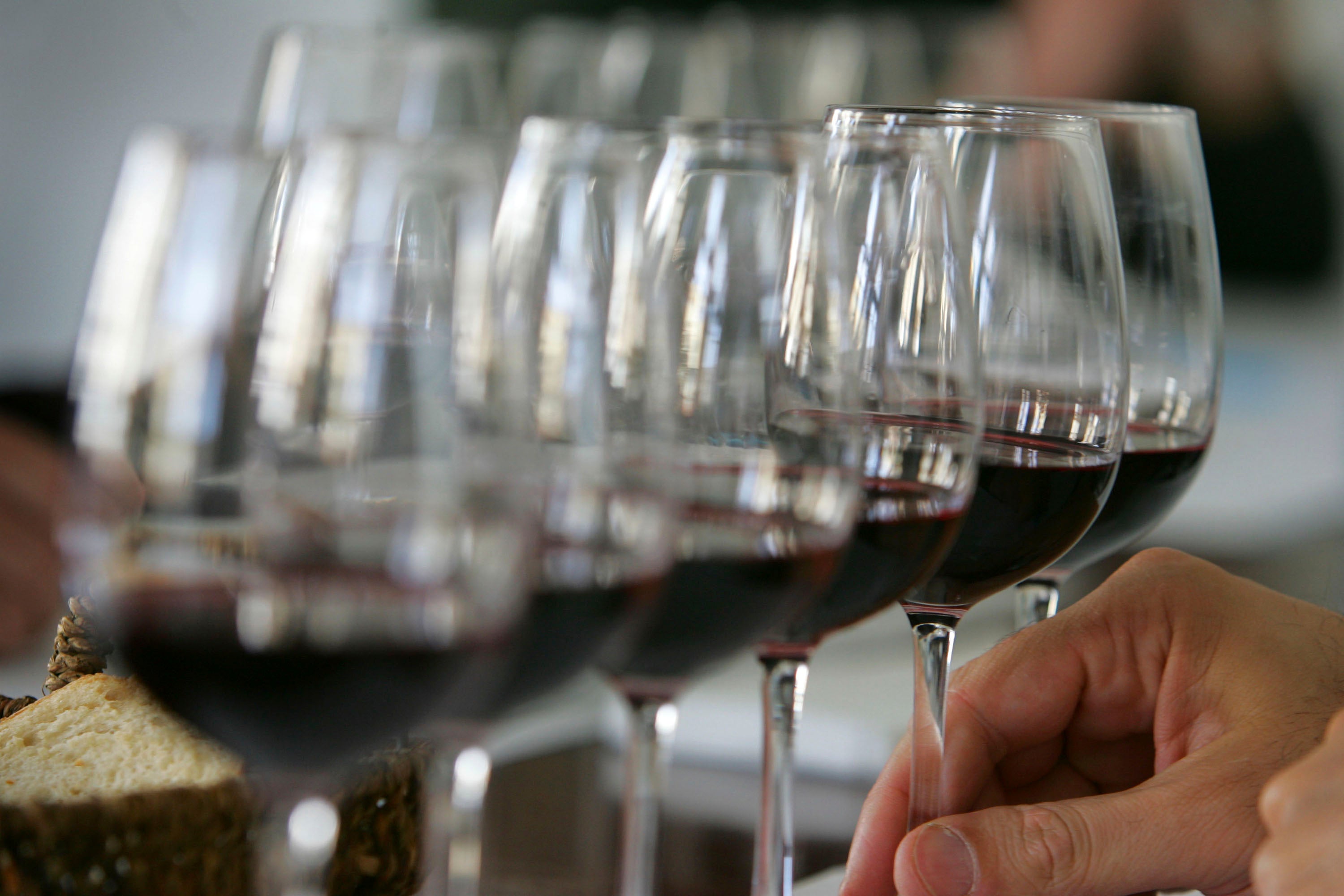 The health benefits of resveratrol have been debated for some time, however a new study has suggested that the antioxidant, which is found in grapes, red wine and chocolate, could help to clear acne when applied directly to the skin.
Scientists from UCLA (University of California, Los Angeles), used the blood of healthy volunteers and those without skin conditions to test resveratrol's ability to inhibit the growth of acne-causing bacteria.
The researchers' paper, Resveratrol Demonstrates Antimicrobial Effects Against Propionibacterium acnes In Vitro, was published in the journal Dermatology and Therapy, describing acne as a skin disease that affects 85 per cent of adolescents and 10 per cent of adults.
They also said that the "economic burden" to fight acne totals more than $3 billion each year and said that monotherapy and overuse of antibiotics had created a resistance against the treatment, while retinoids and benzoyl peroxide (found in creams and gels) often cause irritation.
"[Resveratrol] is a potent antioxidant and anti-inflammatory compound that has been shown to have antineoplastic and wound-healing activities," the researchers found, after analysing cells using a high-powered microscope.
"It has been demonstrated to inhibit inflammatory markers activation protein-1 (AP-1) and nuclear factor-kappaB (NF-jB), both of which have been implicated in the formation of inflammatory acne lesions.
"Resveratrol is also antimicrobial, demonstrating antiviral, antifungal, antibacterial, and antiprotozoal activity, and has been shown to inhibit keratinocyte proliferation, which contributes to follicular obstruction in the formation of acne lesions."
However, it was the combination of resveratrol – with its "high inhibitory activity" – with benzoyl peroxide – which has a "strong bactericidal effect" that proved to be the best treatment.
"A combination of resveratrol and benzoyl peroxide showed high initial antibacterial activity and sustained bacterial growth inhibition."
As resveratrol is less cytotoxic than benzoyl peroxide, a combination therapy would also reduce of the levels of benzoyl peroxide in treatments and thus minimise the negative side-effects.
Dr Emma Taylor, who worked on the study, said: "At first we thought that since actions of the two compounds are opposing, the combination should cancel the other out - but they didn't.
"This study demonstrates that combining an oxidant and an antioxidant may enhance each other and help sustain bacteria-fighting activity over a longer period of time," she said, according to the Daily Mail.
Resveratrol in wine, however, is ingested and metabolised by the body and there is no evidence to suggest that drinking wine or eating foods which contain the antioxidant will help clear acne.
Earlier this year, scientists said that the benefits of resveratrol were over-exaggerated.
Join our commenting forum
Join thought-provoking conversations, follow other Independent readers and see their replies