Blood from HIV-positive people used to print Vangardist magazine in Austria
The founder hopes the issue will raise awareness of HIV and the end stigma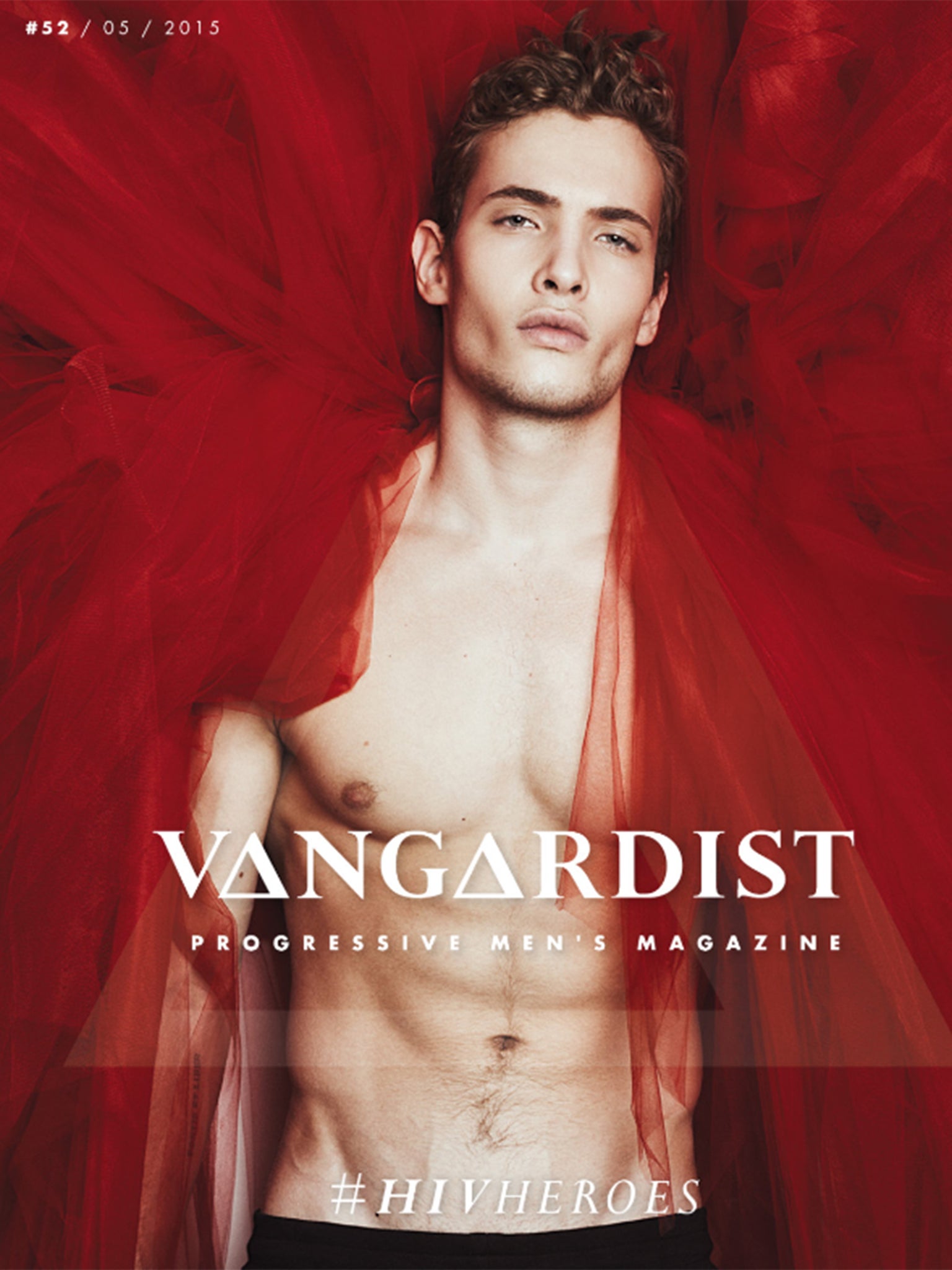 A magazine in Austria has used blood from HIV-positive people to print its latest issue.
The Vangardist magazine in Austria took blood donations from three people and mixed it with ink then used it to print the pages of its May edition.
The progressive men's publication is hoping that the #HIVHeroes edition will challenge the taboos that still surround HIV and end stigma for those living with the virus.
Vangardist co-founder Julian Wiehl said, "I wanted to do a statement against stigma and the irrational fears of HIV and HIV-positive people".
"If you hold this magazine now in your hands then it is like holding someone that is HIV. Nothing can happen, nothing can harm you holding the magazine and nothing can harm you holding a HIV-positive person," he explained.
The #HIVHeroes issue went on sale at the start of this month with 2,500 limited edition copies printed using the blood.
The magazine contains articles discussing the growth of the epidemic and the fears faced by those carrying the virus. As well as features on where the stigma stems from historically, interviews with the blood donors and the challenges faced by the publishers to get the issue printed.
Watch how the magazine was with printed below
The #HIVHeroes edition has received media interest with a number of news outlets covering the publication of the magazine.
Mr Wiehl said that he was "surprised" at the media's response to the magazine but explained the widespread coverage also showed that as a society "we have not yet overcome the stigma of HIV".
In pictures: World Aids Day
Show all 10
He went on to say, "If we hadn't broken a taboo then nobody would care about it but as so many people care about this story and the story is creating fear in the minds of the people, you see that this is not over".
"We have a long way ahead to solve this situation and fight against it."
Join our commenting forum
Join thought-provoking conversations, follow other Independent readers and see their replies