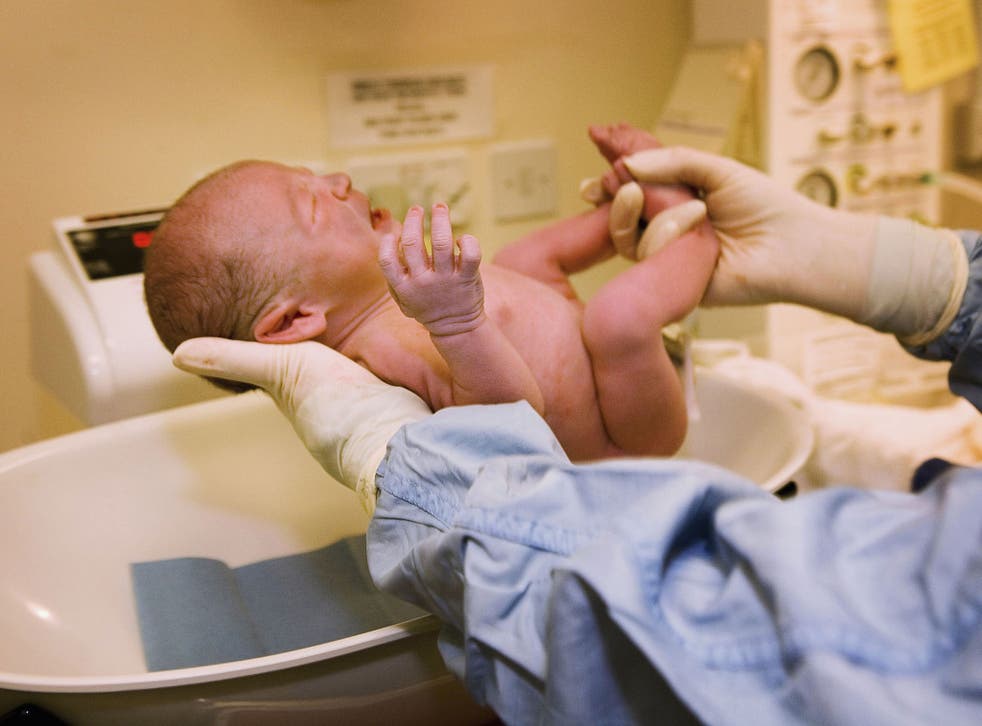 A call from the midwife: Why I am resigning after 10 years in the NHS
Exhausted, demoralised and fearful, one midwife has had enough of being the public face of a system that is moving away from high-quality care
Having a baby is a concerning time for any woman, but the experience of most mothers today is a far cry from the scenes of deprivation and tragedy depicted in Call the Midwife.
NHS maternity services are high-tech and generally first rate. Women are offered a range of safe options for childbirth and most have a positive experience.
However, things are beginning to change – with a range of pressures making the work of midwives ever more challenging, unrewarding, and potentially dangerous for patients.
Many women now have additional needs in pregnancy which were not as prevalent in the past. This is due to a combination of factors, including some women getting pregnant when they have other illnesses (when they previously would not have been able to conceive), an increasing rate of obesity in pregnant women, and other mothers opting to have children at an older age.
As such, it is not just a change in the birth rate that increases the work load for midwives, but the management of the array of needs for each individual woman. However, we have been aware for some time that there is a shortage of nearly 5,000 full time midwives in the UK and I wanted to explain the effects of this.
As a midwife in an NHS hospital, I work on a joint antenatal and postnatal ward with capacity for 28 women and up to 16 babies. This includes women immediately out of theatre from a caesarean section and pre-term babies that need extra care. Often on night shifts, due to understaffing, there are only two midwives and one or two maternity auxiliary support workers to care for a constantly full ward.
This means that if there is an emergency, which can happen in childbirth, the limited staff must manage it, and so nobody else is available to support all the other women. I love supporting women to breastfeed but in this environment I am rarely able to spend the time at a woman's side.
Due to understaffing I regularly work for nearly 13 hours without a break, even though I know I should take one. The workload is so high that I know that if I do not complete a task for a woman, there is no one to do it. These tasks are essential to maintain the safety of women and their babies.
In our NHS Trust – as in many others – we have a deficit of millions of pounds, and so there is no opportunity to hire any more midwives. If a midwife is sick, we are not able to replace them, and the remaining midwives cover the work load. As this situation persists, the extra pressure means that more midwives become unwell and the problem can only get worse.
I cannot care for each woman individually when I have so many under my care. I find it nearly impossible to give safe, high-quality care to women and their babies when I have so many others to care for. I cannot always be compassionate and kind when I am hungry and tired from not being relieved by another member of staff. This is personally devastating, as it is caring for women, giving safe and high-quality care and being compassionate that first inspired me to be a midwife.
The reality of my work is that I am often left exhausted, frustrated and dissatisfied so that I am not able to do the good job that I know I am capable of doing.
I also face the disappointment and complaints from the public when I am not able to meet their expectations. I now go in to work with a fear that the safety of patients will become compromised and someone will be harmed. I regularly fear the loss of my midwifery PIN registration from factors out of my control.
It is widely known how understaffed we are, both locally and nationally, but with no capacity to hire more staff I do not know what we can do to make a change. We are not a workforce with the power to strike – who would deliver babies then? The last thing any midwife would do would be to intentionally compromise the safety of women,
The fact that there is a pay freeze for midwives – with increases capped at 1 per cent – only serves to demoralise hard-working staff further.
I am extremely upset that my only solution seems to be to resign as a midwife and leave a job that I love and I know I am good at. I have been a loyal and dedicated frontline worker in the NHS for over 10 years but enough is enough. I understand this worsens the staffing situation but I cannot work like this any longer – exhausted, frustrated and in fear.
I cannot bear to be the face of a service as it moves away from high-quality care for women, their babies and their families. I only hope that by writing this call-out from a midwife, I can inspire some public support for midwives and changes can be made so even more experienced staff don't leave.
The author of this piece, an NHS midwife, has asked to remain anonymous.
Join our new commenting forum
Join thought-provoking conversations, follow other Independent readers and see their replies