Carfentanil: Drug so deadly it is a chemical weapon available for sale on internet
Carfentanil is not a controlled substance in China where it can be manufactured legally and sold openly online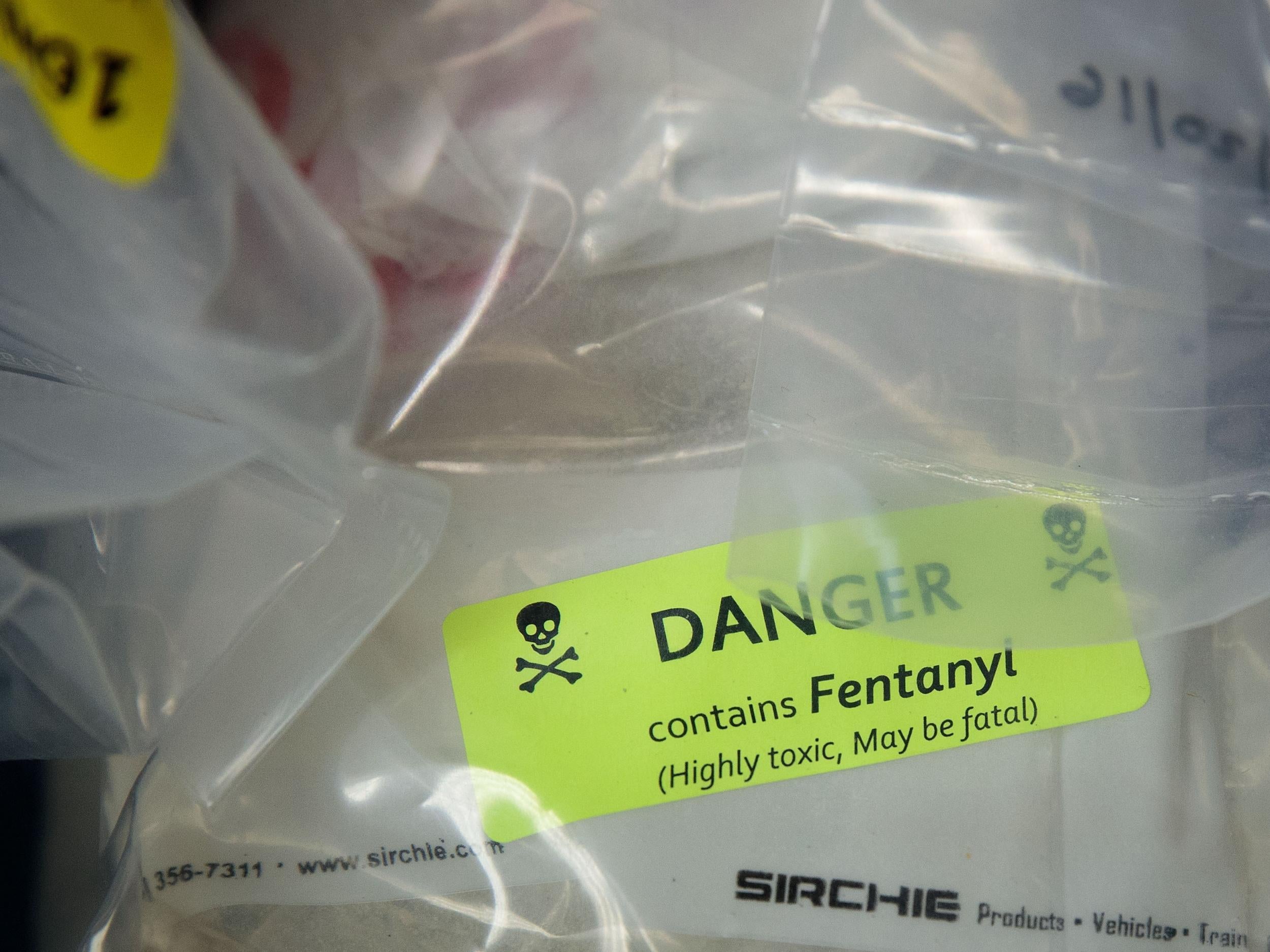 A deadly drug, which has been banned from the battlefield under the Chemical Weapons Convention and is being blamed for a spate of drug overdoses in the United States, can be easily bought over the internet for just a few thousand pounds, it has been revealed.
Twelve Chinese online businesses said they could export carfentanil – a synthetic opioid which is being cut with heroin and other illicit drugs - at just $2,750 (£2,233) to the US, Canada and various European countries including the UK, an investigation by the Associated Press found.
Carfentanil is the most potent commercial opioid in the world, according to the US Drug Enforcement Agency (DEA).
Its chemically similar cousin fentanyl is up to 50 times stronger the heroin and carfentanil is 100 times stronger than fentanyl itself.
Before being discovered by drug dealers, carfentanil and substances like it were viewed as chemical weapons. Assistant Secretary of Defence for Nuclear, Chemical and Biological Defence Programmes between 2009 and 2014 described the drug as a "weapon", adding "companies shouldn't be just sending it to anybody".
World's 10 deadliest street drugs
Show all 10
The drug was first developed in the 1970s and its only official use is to sedate large zoo animals such as elephants. Just 10mg of carfentanil will sedate a 5000kg elephant.
A spate of overdoses in the US in recent months has been attributed to dealers lacing heroin and other substances with carfentanil to boost profit margins.
One of the worst-hit areas is Ohio where in Hamilton County there were more than 96 heroin overdoses and three deaths in under a week in late August, Fox 19 reports.
In nearby East Liverpool, the Ohio police department shared a photo of two adults who had overdosed in their car with a four-year-old child in the back.
In Ohio's Cuyahoga County there were 14 opioid related overdoses in the first week of September, two of which were directly related to carfentanil, ABC 5 News reports.
"Our community has been devastated by heroin and fentanyl abuse," said Hamilton County Coroner Dr Lakshmi K Sammarcoin in a statement released by Hamilton County Heroin Coalition. "The fact that there is a new lethal drug that has been found on the streets of Hamilton County is frightening."
Heroin production on the rise in Mexico
In 2014, US authorities seized 3.7kg of fentanyl. This year, until mid-July, they have seized 134.1kg, according to US Customs and Border Protection data obtained by the AP. Fentanyl is the most frequently seized synthetic opioid, US Customs reports.
In China, however, carfentanil is not a controlled substance and it can be manufactured legally and sold openly online.
"We can supply carfentanil . for sure," a saleswoman from Jilin Tely Import and Export Co told the AP in an email in September. "And it's one of our hot sales product."
Vendors said they lie on customs forms, guaranteed delivery to countries where carfentanil is banned and volunteered strategic advice on sneaking packages past law enforcement.
At a chemicals industry conference in Shanghai last month, several vendors said they would be able to supply carfentanil and some also recommended sending the drugs via EMS, the express mail service of state-owned China Postal Express & Logistics Co.
China's Ministry of Public Security and EMS have not commented on the allegations.
Not all of the websites used to sell the drugs are based in China. At least six Chinese companies offering versions of fentanyl, including carfentanil, had IP addresses in the US, hosted at US commercial web providers, the AP found.
The US government has urged China to blacklist carfentanil, but Beijing has yet to act.
Most synthetic drugs that arrive in the US come from China, either directly or by way of Mexico, according to the DEA. China has already placed controls on 19 fentanyl-related compounds.
Additional reporting by Associated Press
Join our commenting forum
Join thought-provoking conversations, follow other Independent readers and see their replies