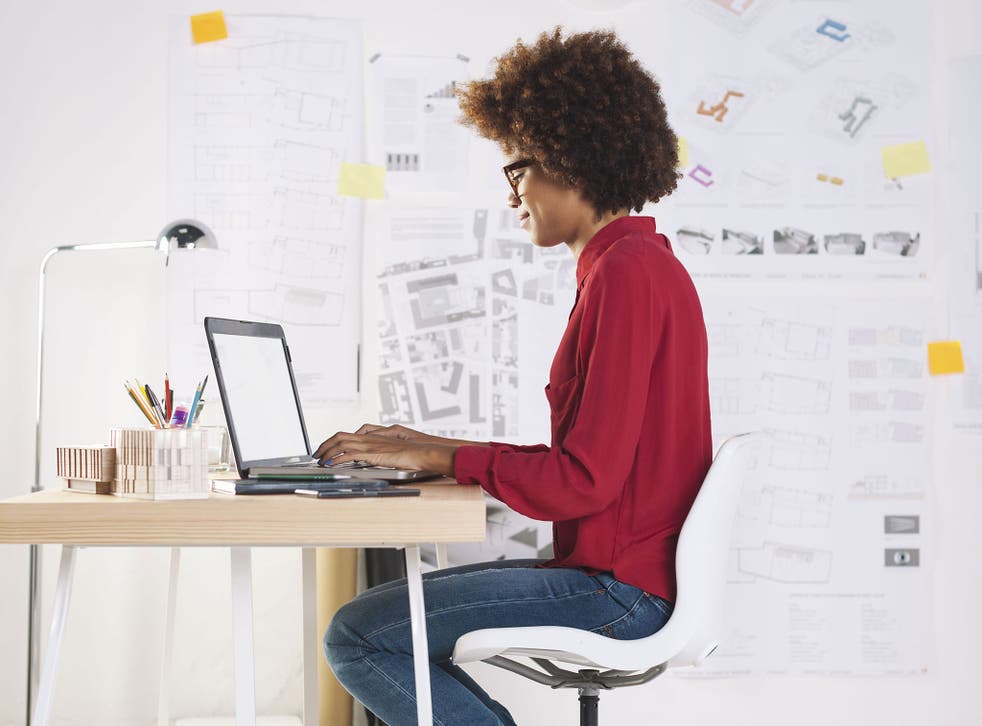 Chair-bound workers 'should move around every hour to reduce physical and mental health risks'
Office employees are told to make an effort to be more physically active at work
Workers who spend too much time sitting down are being urged to move around more as sedentary lifestyles are likely to increase risks of many health problems.
Even if an office employee is usually active, being chained to a desk for long hours is "one of the biggest challenges" in improving health as going to the gym doesn't cancel out implications on the body and mind, according to experts.
Around 45% of women and 37% of men spend 30 minutes or less on their feet. Nearly two thirds fear that inactivity would have a negative effect on their well-being, a poll of 2,000 workers by the British Heart Foundation reveals today.
A US study published earlier this month shows that the risk of heart disease is greatly increased by each hour spent sitting down and that inactivity is as bad for the healthy as smoking.
UK's 'unhealthiest high streets'

Show all 10
A third of those polled said they even put off going to the toilet while sitting at their desks. Those in industrial labour jobs are also at risk since some positions have been replaced by heavy machinery controlled by seated workers.
The problem is then compounded by employees driving to and from work before continuing to not exert much physical energy at home by watching television and grazing on snacks before going to bed.
Sedentary lifestyles contribute to ticking time-bombs of poor health in those who are susceptible to obesity, heart disease and type 2 diabetes as well as depression, stress and anxiety – according to the British Medical Journal.
Lisa Young, project manager for the BHF's Health at Work programme, said: "We're all guilty of being too glued to our screens sometimes, but these results show just how far the couch potato culture has infiltrated the workplace.
"Too many of us are tied to our desks at work, which could be increasing our risk of developing cardiovascular disease."
Dr Mike Loosemore, head of exercise medicine at University College Hospital, told the BBC: "Inactivity and sedentary behaviour is one of the biggest challenges we have in public health today.
"Compared with 100 years ago, our levels of activity are tiny, the number of manual jobs are continually reducing, even if you dig a road up you sit in a little tractor."
Gavin Bradley, founder of the Get Britain Standing campaign, urged desk-based workers to spend more time moving around every hour to energise the body and mind.
Going for short walks around the building, taking stairs instead of lifts, doing discreet desk exercises and taking a full lunch break away from the office are recommended ways to get moving during the working day.
To raise awareness, the On Your Feet Britain campaign will stage a fundraising day on April 24.
Register for free to continue reading
Registration is a free and easy way to support our truly independent journalism
By registering, you will also enjoy limited access to Premium articles, exclusive newsletters, commenting, and virtual events with our leading journalists
Already have an account? sign in
Register for free to continue reading
Registration is a free and easy way to support our truly independent journalism
By registering, you will also enjoy limited access to Premium articles, exclusive newsletters, commenting, and virtual events with our leading journalists
Already have an account? sign in
Join our new commenting forum
Join thought-provoking conversations, follow other Independent readers and see their replies