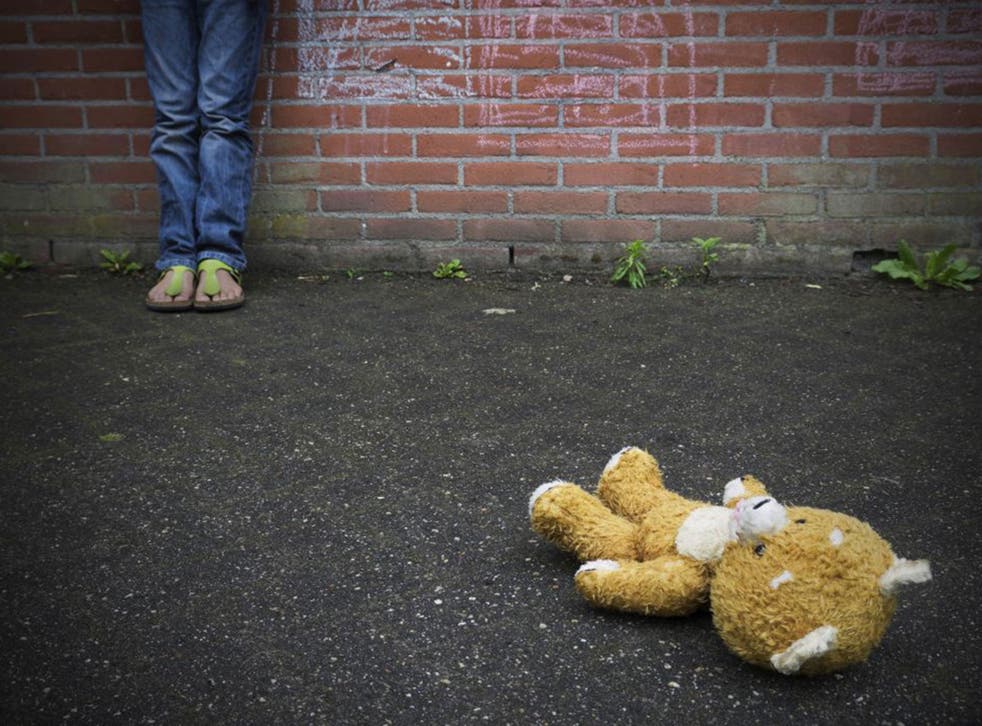 Child abuse inquiry: NHS seeks to make up for lost time with victims
Survivors' umbrella organisation in talks again – 12 years after the government failed to deliver on its promise to help them
The NHS is investigating the cost of setting up a national network of support and counselling services to victims of child sex abuse – 12 years after the Home Office and Department of Health failed to deliver on its promise to do so.
The Survivors Trust (TST), an umbrella group of more than 135 specialist rape, sexual violence and childhood sexual abuse support organisations, met senior NHS official Kate Davies in Birmingham last month to examine how better to help abuse survivors.
Past announcements to address the issue have amounted to little, with experts describing a lack of political will to meet the huge costs that would be entailed. Fay Maxted, TST chief executive, said: "The voluntary sector covering sexual abuse and rape victims has never really been effectively funded by NHS commissioning groups, and there's a lack of understanding of the importance of counselling and support services and what is available.
"Until now there has been a negative attitude displayed by the police, mental health services, health professionals and even clergy regarding abuse and rape victim. We want that to change. We're not expecting a huge budget to suddenly be allocated, but our ongoing discussions with the NHS will hopefully be fed back."
A report in July this year by the NSPCC estimated the annual cost of child sexual abuse to the Government was in the region of £400m.
In May 2002, under the Labour government, the Department of Health and the Home Office recommended an "unequivocal victim support strategy and protocol" to accompany any inquiry. They said: "Victims must be cared for appropriately, and it is important to be sensitive to their particular needs."
A few months later, the Home Affairs Select Committee published its report expressing similar concerns, and Tony Blair's government endorsed that view in April 2003. But more than 11 years later, little or no national strategy has been implemented to help those victims.
Peter Saunders, chief executive of the childhood abuse support group NAPAC, echoed calls for increased NHS funding to support the surge in victims coming forward. "Our phone lines are taking more and more calls from victims," he said. "Lots of them are older than me and I'm in my fifties. They're coming to us because there's nothing else out there for them. The only support they get is a leaflet giving them our freephone number." Mark Samaru, a campaigner for improved support told the IoS: "The irony is that the cost of not providing support to victims and survivors is significantly greater than providing support. Experience from the US and Australia suggests the cost of medical care for a single victim is the same as the cost of a stroke victim."
In 2011, NAPAC answered 2,902 calls and responded to 750 emails. By 2013 those figures had risen to 5,192 and 1,858 respectively.
A speech last year by Home Office minister Damian Green on a new group on sexual violence against children would "address urgently the missed opportunities to protect vulnerable children and adults". A government spokesman last night confirmed the "scoping" exercise and said: "The Child and Adolescent Mental Health Services Task Force has a strand that is looking at therapeutic and mental health services for vulnerable children, including those who have been sexually abused."
Register for free to continue reading
Registration is a free and easy way to support our truly independent journalism
By registering, you will also enjoy limited access to Premium articles, exclusive newsletters, commenting, and virtual events with our leading journalists
Already have an account? sign in
Register for free to continue reading
Registration is a free and easy way to support our truly independent journalism
By registering, you will also enjoy limited access to Premium articles, exclusive newsletters, commenting, and virtual events with our leading journalists
Already have an account? sign in