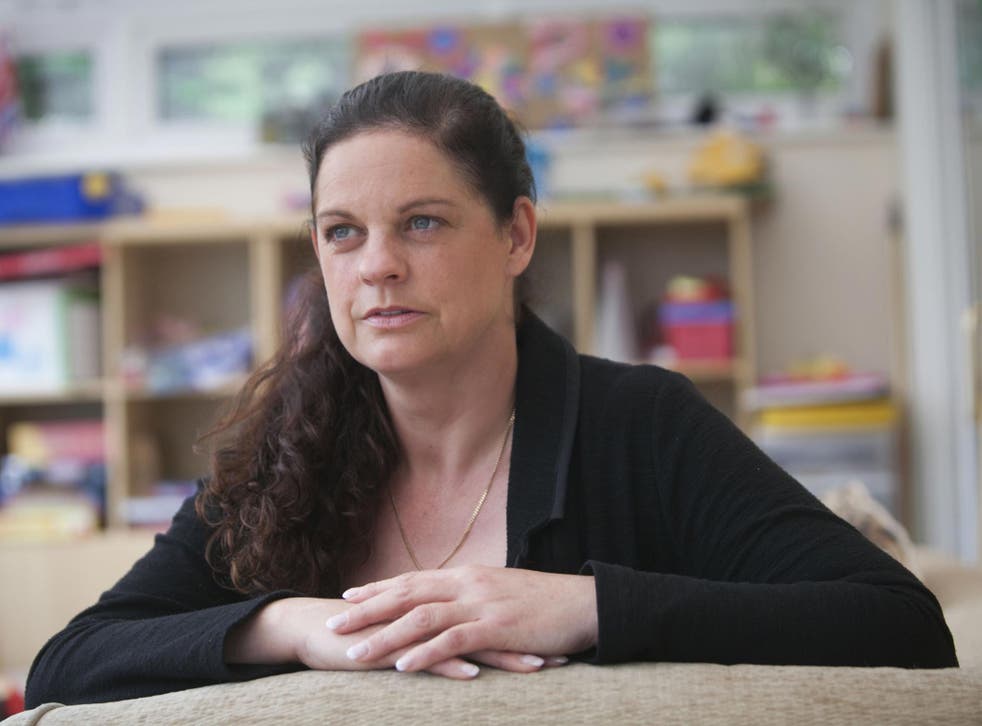 Childhood bullying 'can lead to depression and unemployment in adulthood'
Childhood bullying can continue to damage mental and physical health long into adulthood, a new study has said, with victims more likely to suffer from depression, ill-health and even joblessness up to 40 years later.
The negative impact of bullying on people's physical, mental and social wellbeing in adult life appeared to be comparable to that experienced by adults who had been taken into care as a child, researchers from Kings College London said.
A leading anti-bullying charity said that the "landmark" study reinforced the case for the Government to launch a national review of the impact of bullying.
The psychological damage suffered by child victims of bullying is well documented, and recent study also showed that victims are more likely to have a psychiatric problem into their 20s.
However, the latest study, which looked at data on the personal development of nearly 8,000 children born in 1958, revealed that those who had suffered bullying between the ages of seven and 11 were still more likely to suffer from a range of health and social problems, even up to the age 50.
The findings come from the British National Child Development Study. The mothers of the children involved provided information on their child's exposure to bullying, and study participants were then followed up later in life.
More than a quarter of the children had suffered occasional bullying, while 15 per cent were reported to have been subject to frequent bullying – rates which are similar to the present day situation, the researchers said.
Individuals who were bullied frequently were nearly twice as likely to be suffering from depression at the age of 45, and were also more likely to develop anxiety disorders and suicidal thoughts.
Victims were also more likely to have lower educational levels, and men who were bullied were more likely to be unemployed, and to earn less. Bullying also appeared to have an impact on people's social development, with victims less likely to be in a relationship aged 50, or to have strong social support networks.
The study is published in the American Journal of Psychiatry today.
Emma-Jane Cross, founder of the charity BeatBullying said that the study highlighted "the incontrovertible truth" of bullying's long-term impact and warned that today's children were at even greater risk than those in the study.
"With current generations facing even greater threats from cyberbullying and trolling than those in the study, we can only assume that the consequences of bullying could be even more damaging for future generations," she said.
The charity is campaigning for an urgent review of how bullying and cyberbullying can be tackled by schools, employers and the Government, to be led by an "anti-bullying tsar".
A senior author of the study, Professor Louise Arseneault, of the Institute of Psychiatry at King's, said that society needed to stop viewing bullying as "an inevitable part of growing up".
"Teachers, parents and policy-makers should be aware that what happens in the school playground can have long-term repercussions for children," she said. "Programmes to stop bullying are extremely important, but we also need to focus our efforts on early intervention to prevent potential problems persisting into adolescence and adulthood."
Case study: "I used to dread the alarm going off"
Nikki Bailey, 44, is a mother-of-two from Brighton, who works as a mentor for anti-bullying charity Beat Bullying, having suffered herself from mental and physical bullying from the age of 11 to 14.
"I used to dread the alarm going off, knowing what was waiting for me at school. My studies suffered terribly because I couldn't focus and I was led to believe that I wouldn't achieve anything because I was 'nothing, ugly, horrible'. At that time of my life I had nobody telling me any different, so I believed it.
"I can still get very angry, and anxious. I do get rather low and find it difficult to function sometimes. At times I've allowed the past to haunt my future… I'm a positive person and have achieved a lot with my charity work, but I struggle sometimes. Being a mum opens up new fears, for the children. When negative things happen, it takes me back to that time, when I was told I was a failure. It stays with you. We need to get through to children, to tell them that help is out there for them."
Register for free to continue reading
Registration is a free and easy way to support our truly independent journalism
By registering, you will also enjoy limited access to Premium articles, exclusive newsletters, commenting, and virtual events with our leading journalists
Already have an account? sign in
Join our new commenting forum
Join thought-provoking conversations, follow other Independent readers and see their replies