Children aged five eat their bodyweight in sugar, experts warn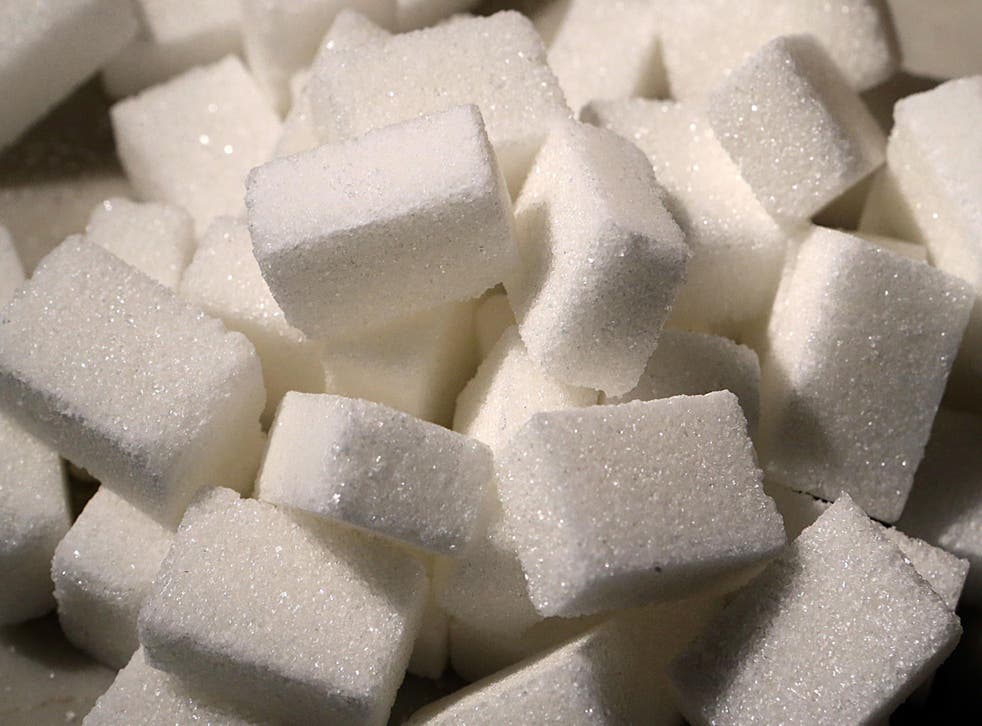 Children aged five are consuming their bodyweight in sugar each year, health experts have warned.
The latest Public Health England (PHE) figures show that children aged between four and 10 eat around 22kg of sugar every year, equivalent to the average weight of a five-year-old.
The body has released the statistics to coincide with the launch of a new Change4Life campaign urging parents to monitor their child's sugar intake.
Parents are being encouraged to use the free new Sugar Smart app, which reveals how much sugar food and drink contains by scanning a product's barcode.
The body has also released a short film to raise awareness of the damage caused by consuming too much sugar, after a 2013 study showed that almost a third of five-year-olds and almost half of eight-year-olds had tooth decay. The issue is the most common reason for five-to nine-year-olds being admitted to hospital, according to PHE.
The campaign also highlights how the average child consumes three times the new maximum recommended daily amount, and how such behaviour puts youngsters at the risk of developing diabetes and becoming obese. The latter condition currently costs the NHS £5.1 billion each year - a figure that is projected to almost double by 2050.
Parents are also reminded of the sugar content of common food and drink, including that a chocolate bar contains six cubes of sugar, a small carton or pouch of juice drink contains over five cubes and there are nine sugar cubes in a can of cola.
PHE chief nutritionist Dr Alison Tedstone said: "Children are having too much sugar - three times the maximum recommended amount.
"This can lead to painful tooth decay, weight gain and obesity, which can also affect children's well-being as they are more likely to be bullied, have low self-esteem and miss school."
Dr Tedstone added: "Children aged five shouldn't have more than 19 grams of sugar per day - that's five cubes - but it's very easy to have more."
The amounts of sugar in food and drink

Show all 6
The British Retail Consortium responded by suggesting that targets should be introduce for reducing the amount of sugar in products.
Spokesman Andrew Opie told the Daily Mail: "We believe we'll make the most progress by having targets for reducing sugar from those categories contributing most to excessive consumption by children, as part of a wider reduction strategy.
"To be effective, they need to apply to all food companies, which is why they need to be mandatory ... It means we see change across the board and those companies that are more progressive in removing sugar are not penalised.
"We recognise that reducing sugar is not the only approach and in some cases we would look at other methods such as appropriate portion sizes alongside targets."
Additional reporting by PA
Register for free to continue reading
Registration is a free and easy way to support our truly independent journalism
By registering, you will also enjoy limited access to Premium articles, exclusive newsletters, commenting, and virtual events with our leading journalists
Already have an account? sign in
Register for free to continue reading
Registration is a free and easy way to support our truly independent journalism
By registering, you will also enjoy limited access to Premium articles, exclusive newsletters, commenting, and virtual events with our leading journalists
Already have an account? sign in
Join our new commenting forum
Join thought-provoking conversations, follow other Independent readers and see their replies