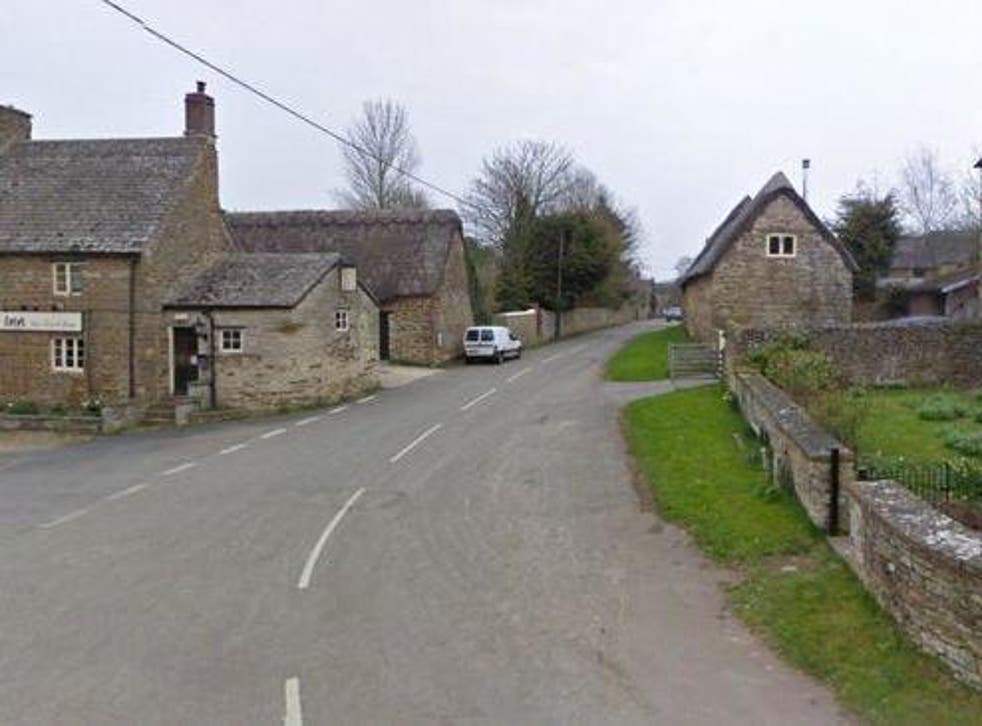 Coronavirus: Oxfordshire village introduces one-way walking system to stop pedestrians getting too close
A councillor says he is keen to ensure locals observe social-distancing guidelines
Signs encouraging pedestrians to observe a one-way walking system have been put up in an Oxfordshire village to help people avoid each other during the coronavirus pandemic.
A parish councillor decided to put the signs up after he realised that there were narrow spots on some of the walkways in his village.
Bruce Eggeling, parish councillor for Lower Heyford, Oxford, said he wanted to ensure that locals observe the two-metre distance measure set out by the World Health Organisation.
Mr Eggeling said that since the signs had been put up, locals in the village – which is around 16 miles north of Oxford city centre – appeared to be following the rules.
He told the BBC: "We are a law-abiding lot in Lower Heyford."
"I think it's inevitable that there would be those who will grumble and moan but for the most part I think people have accepted them.
He added: "There's nothing mandatory. If people go around it [in the opposite direction on the walks] that's their prerogative."
Mr Eggeling said the signs ask people to walk in an anti-clockwise around the village.
He said there are two main walkways in the village; a short loop that is about a mile long and a second longer loop which is over two miles long.
Lower Heyford sits on the banks of the River Cherwell and has a population of around 500, according to the 2011 census.
Mr Eggeling said the community had come together during the pandemic to raise funds for those most in need.
A charity in the village – the Lower Heyford and Caulcott Community Fund – generates money from the rent of property and agricultural land in the parish.
"I think there's very good support here," Mr Eggeling added.
Join our new commenting forum
Join thought-provoking conversations, follow other Independent readers and see their replies