Coroner warns of 'risk of deaths' if NHS favours vaginal births over caesarean sections after baby's death
Tracey Taylor said her newborn son died after doctors refused her request for a caesarean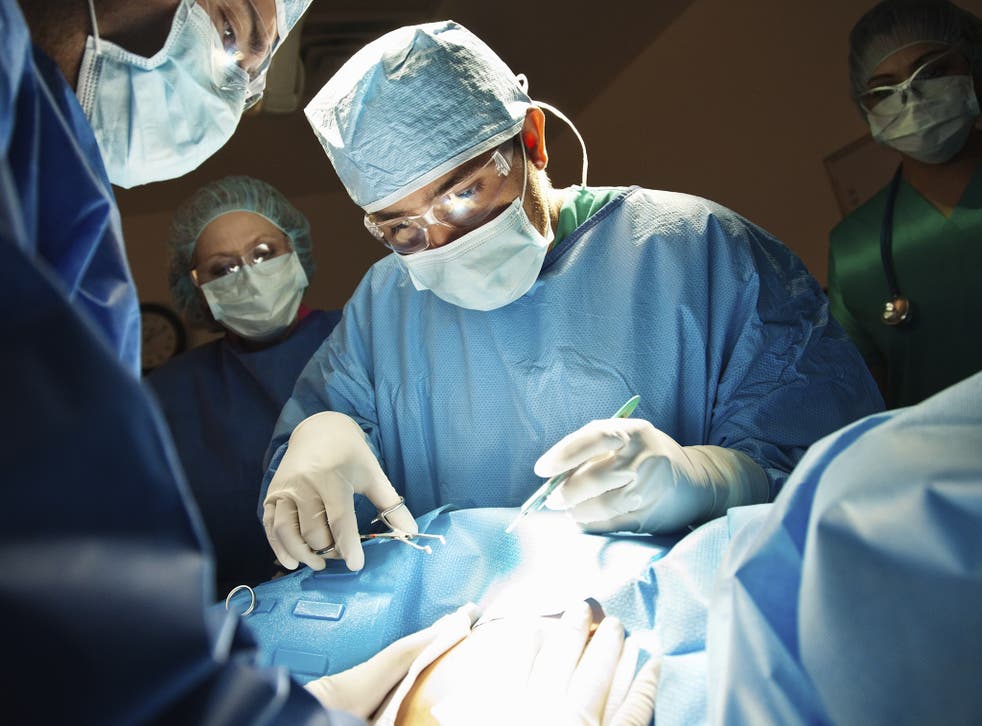 A mother has told how she was treated like an "over-anxious woman" and pushed towards a natural delivery that caused her son's death.
A coroner's report into the handling of the birth of Tracey Taylor's son Kristian Jaworski has warned of future deaths and reported claims that caesarean sections could be avoided by the NHS because of the cost.
Kristian died in July 2015 aged five days old after suffering a lack of oxygen caused by complications during his delivery at North Middlesex University Hospital in Edmonton.
In a strongly-worded report to the Department of Health, senior coroner Andrew Walker warned "there is a risk that future deaths will occur unless action is taken".
He said there was a "presumption in favour of vaginal delivery based partly of cost", although the hospital denies this was the case.
Miss Taylor told the BBC Radio 4 Today programme she was not listened to by hospital staff even though she had been told during the birth of her first child she had a narrow birth canal. She was told she would need a caesarean for any future birth.
She said: "When I was first sent into hospital I was sent home twice even though I was upset and crying and saying 'I've had a problem before, can I stay?'."
Miss Taylor did not see her son when he was born because her epidural had not worked properly and she was operated on under general anaesthetic.
She added: "I didn't get to hold him until the last day. But I did get to see him and spend time with him.
"I don't want anyone else to go through the same thing. I feel that I was treated like an over-anxious woman who was too frightened to give birth, when that was never a terminology that I used.
"I went in there with a reason which is something that a woman wouldn't just make up. I was told I had a narrow birth canal."
The hospital has accepted it made mistakes during Kristian's delivery and apologised for his death.
In his report, Mr Walker said Miss Taylor's medical notes made no reference to the fact she had been advised to have a caesarean.
He noted that doctors had agreed to take Miss Taylor to theatre following problems with the labour and Kristian having an abnormal heart rate, with the consultant obstetrician being of the view that this was for a caesarean delivery.
But "in theatre, the registrar made an assessment of Miss Taylor's birth canal and reached the conclusion trial of instruments would be appropriate".
Delivery was then attempted with ventouse, followed by forceps, before a caesarean was deemed necessary.
Kristian was born in a poor condition. The coroner said: "The cause of death is likely to have been asphyxia as a consequence of prolonged and extended instrumental delivery."
The Department of Health confirmed it had received the report from Mr Walker and would respond "in due course".
Health minister Ben Gummer said: "Our deepest sympathies are with Kristian's family for their loss - they have been let down terribly.
"Treatment decisions in maternity care should always be made by clinicians in full consultation with women. These should be based on a woman's individual clinical needs and in line with National Institute for Health and Care Excellence (Nice) guidelines in terms of best practice.
"It is vital that we learn from tragedies like this to ensure they are not repeated and far fewer families have to experience this kind of heartache."
Health news in pictures

Show all 40
North Middlesex University Hospital's director of medicine, Dr Cathy Cale, said cost was not a factor in deciding to press ahead with a vaginal delivery.
She said: "We are very sorry for the tragic death of baby Kristian. The team of doctors and midwives were deeply affected and both they and the hospital trust have expressed sincere apologies to the family.
"Although the coroner did not find the trust negligent, we have accepted liability for Kristian's death because we accept we made mistakes.
"Our team took their decision to continue with the natural delivery in this case for clinical reasons alone and would have had no concerns about intervening surgically had they believed this risk was warranted. There was and never is any question of cost being a consideration."
Rebecca Schiller, chief executive of the charity Birthrights, said: "The tragic death of Kristian Jaworski highlights the vital importance of listening to women and ensuring their decisions are respected in maternity care. From caesarean section to homebirth they all-too-often find services don't exist or are barred to them."
Official NHS figures show that vaginal deliveries cost the health service £1,985 each, while caesarean sections cost £3,781.
Press Association
Register for free to continue reading
Registration is a free and easy way to support our truly independent journalism
By registering, you will also enjoy limited access to Premium articles, exclusive newsletters, commenting, and virtual events with our leading journalists
Already have an account? sign in
Register for free to continue reading
Registration is a free and easy way to support our truly independent journalism
By registering, you will also enjoy limited access to Premium articles, exclusive newsletters, commenting, and virtual events with our leading journalists
Already have an account? sign in