Dads should cut out the baby talk to improve their child's language skills, study stays
By cutting down on 'motherese' fathers may be helping their young children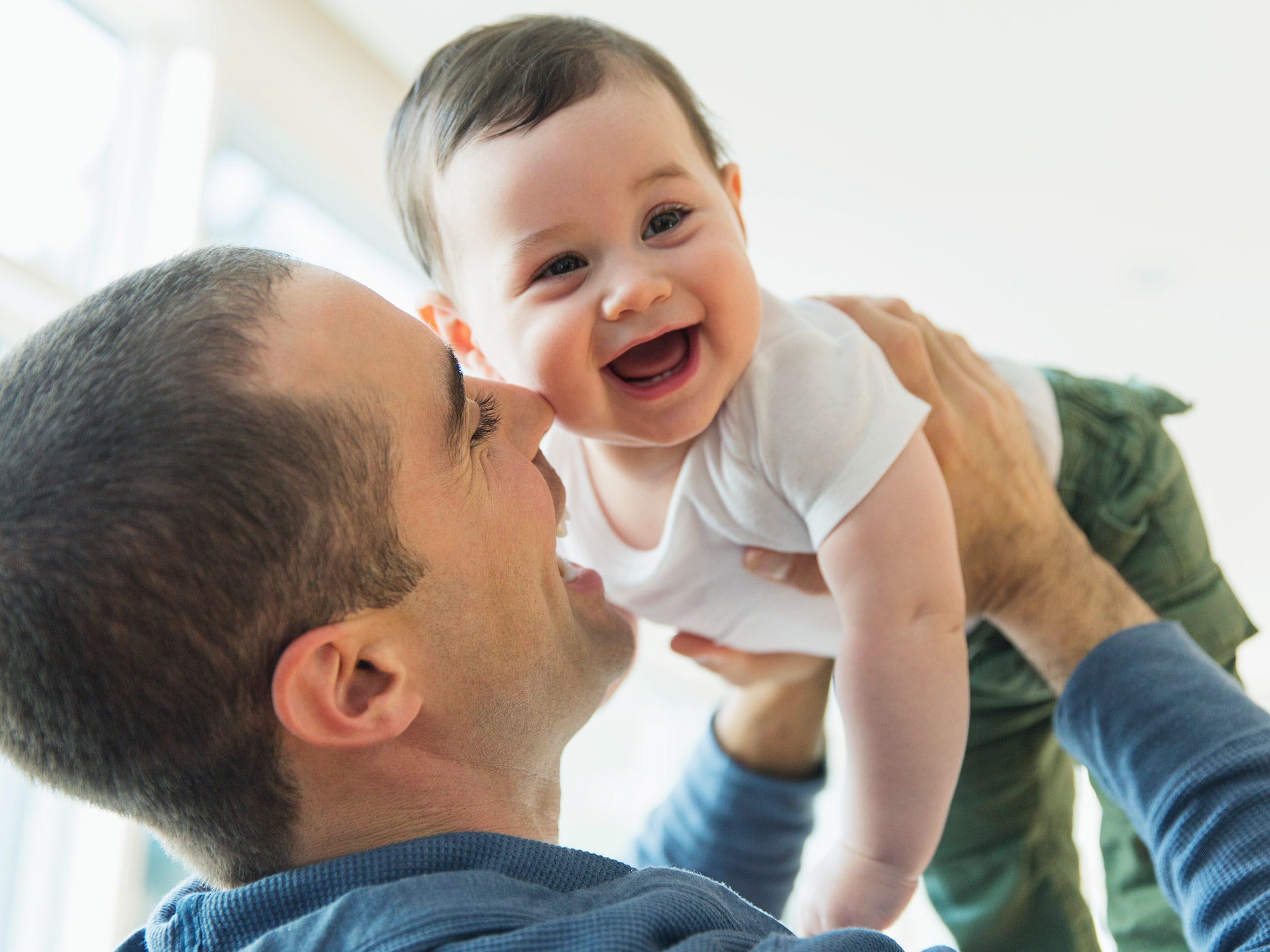 They may have been criticised for emotional distance and "failing to bond with baby", but it seems that fathers who refuse to engage in lots of baby talk with their children may have been doing the right thing all along.
A new scientific study has found that by going easy on the baby talk – the high-pitched, up and down cooing speech also known as "motherese" – fathers may actually be helping their young child's language development.
This is despite the fact that, however ridiculous they may sound to adult ears, the attention-catching cadences of baby talk have long been seen as important to parent-child bonding because they sound particularly attractive to babies and young children.
Previous studies have also credited motherese with fostering language development by helping young children to identify sounds, syllables and eventually words and sentences.
Similar arguments were even used to defend the "eh-oh" babbling of the Teletubbies from criticism – with the show's co-creator Andy Davenport, who has a Bsc in speech sciences, arguing that by encouraging children to "have fun with sounds", the children's show helped their verbal development.
But the suspicion has lingered that not all fathers were as keen on baby talk as mothers, possibly because of male pride and a fear of sounding ridiculous.
What is being billed as the first study to examine fathers' verbal interactions with their children in a real-world setting has now found that dads do indeed engage in less baby talk than mums – and that this is probably not a bad thing.
After fitting American parents and their pre-school children with recording devices, Washington State University researchers found that while women engaged in motherese, men tended to stick to intonations similar to those they used while talking to adults.
But Mark VanDam, the professor in the Speech and Hearing Sciences who led the research, said: "This isn't a bad thing at all. It's not a failing of the fathers."
While motherese helped children connect on a more intimate level, fathers helped to provide a bridge to the outside world and grown-up speech by speaking in a more adult way, he said.
"The parents are complementary to their children's language learning," said Professor VanDam. "We think that maybe fathers are doing things that are conducive to their children's learning but in a different way."
He added that while fathers were less frequent users of classic baby talk, they still modified their speech in other ways – by using different vocabulary with their children or by changing the volume or duration of their speech.
The study, presented to the spring meeting of the Acoustical Society of America yesterday, looked only at families with a mother and father who both lived full-time with the child.
Professor VanDam added that he and his team were ultimately keen to do similar research involving families with children with hearing loss, with a view to understanding how hearing problems affect speech production and learning.
Join our commenting forum
Join thought-provoking conversations, follow other Independent readers and see their replies