Dietary advice from the 1970s found to be a big fat mistake
Research issued 40 years ago was not based on solid evidence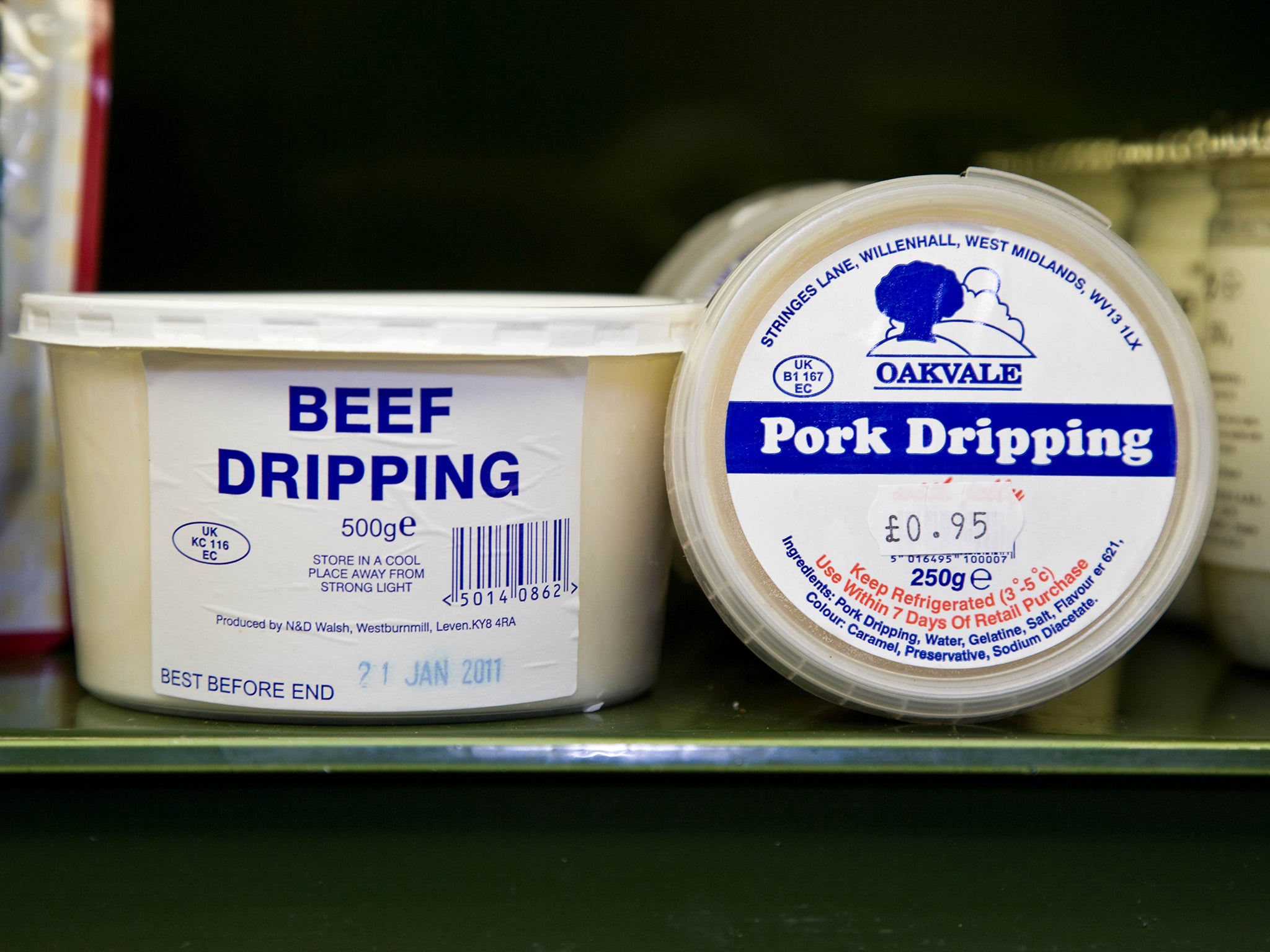 Dietary advice issued by health officials to millions of Britons almost 40 years ago to reduce fat consumption was not based on solid scientific evidence and should not have been introduced, researchers have concluded.
A study found that guidelines issued as early as 1977 suggesting that fat should form no more than 30 per cent of daily food intake to reduce the risk of heart disease were based on data from "a small number of unhealthy men" and were not justified by the research available at the time.
Campaigners and public health professionals yesterday underlined that the advice, in particular in relation to the risks posed by saturated fat, nonetheless remains valid and has been upheld by multiple studies since it was first issued.
Britons have been advised for decades that a healthy diet should limit saturated fat to just a tenth of daily calorie intake to reduce cholesterol, which is implicated in heart disease by creating narrowing of the arteries.
The researchers, whose work is published in the online journal Open Heart, looked at the medical research available in 1977 and 1983 when some 56 million Britons and 220 million Americans were first warned that fat intake should be limited for health reasons.
The healthy eating trends of 2015
Show all 10
The new Anglo-American study looked at the basis for issuing such advice and found that it could not have been borne out by the scientific knowledge from medical trials of the era.
The research available was based on six studies involving some 2,500 men which had failed to establish any link between falling cholesterol and death rates from heart disease. The study also found there had been no research on women or the impact of the dietary recommendations themselves.
The study said: "It seems incomprehensible that dietary advice was introduced to 220 million Americans and 56 million UK citizens, given the contrary results from a small number of unhealthy men."
It added: "Dietary advice not merely needs review, it should not have been introduced."
Experts said that there was now ample evidence which showed a link between dietary fat and heart disease. But they also suggested the emphasis placed on saturated fat as the "main dietary villain" had also distracted attention from other risk factors such as sugars and carbohydrates.
Dr Rahul Bahl, a cardiologist at the Royal Berkshire NHS Trust in Reading, said: "There is a certainly a strong argument that an over-reliance in public health on saturated as the main dietary villain for cardiovascular disease has distracted from the risks posed by other nutrients, such as carbohydrates."
Dieticians said the latest study had focused on too narrow a selection of medical trials and the evidential basis for reducing fat in diet was now strong.
Victoria Taylor, senior dietician at the British Heart Foundation, said: "Understanding the true relationship between diet and our health is not simple. It would be all but impossible to carry out a research trial where you controlled the diets of thousands of people over many years. We continue to recommend switching saturated fat for unsaturated fat."
Dr Alison Tedstone, Chief Nutritionist at Public Health England, said: "This paper is not critical of current advice on saturated fats but suggests that the advice was introduced prematurely in the 1980s before there was the extensive evidence base that exists today."
Join our commenting forum
Join thought-provoking conversations, follow other Independent readers and see their replies