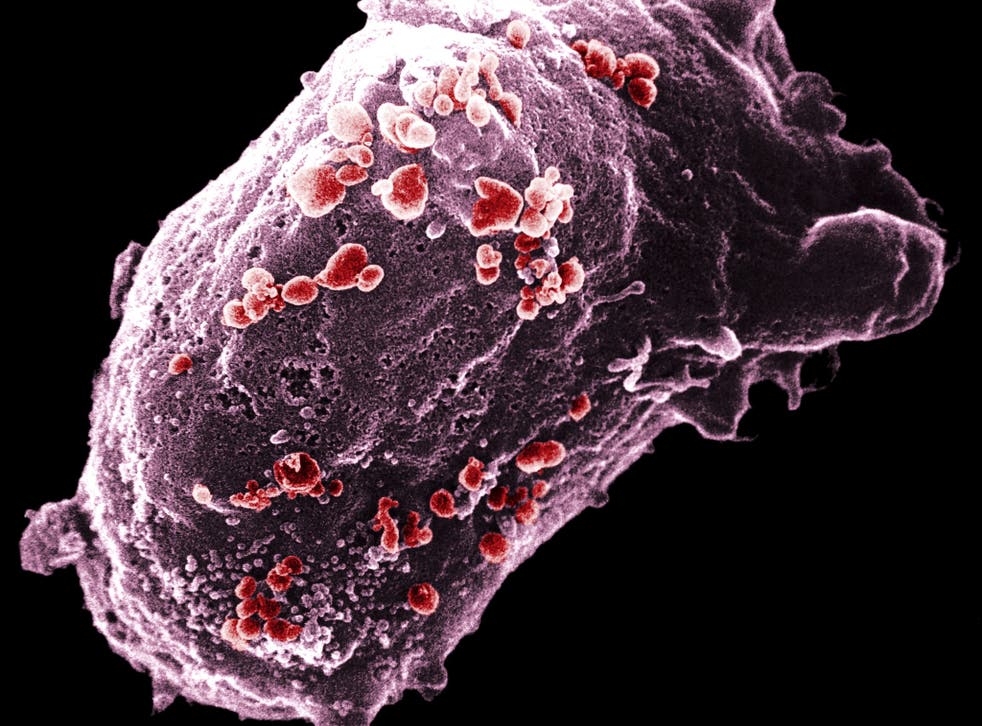 'Discouraging': hopes of total cure for HIV dealt a blow
'Reservoir' of inactive viruses may be hugely larger than thought - remaining a threat if patient stops antiretroviral drugs
Charlie Cooper
Thursday 24 October 2013 18:27 Comments
Hopes of a total cure for HIV have been dealt a blow, after researchers in the US discovered that the "reservoir" of inactive viruses in a patient's body may be up to 60 times larger than previously thought.
Although modern drug treatments have proved hugely effective at controlling the HIV virus, enabling patients to live long and full lives and reducing infection rates, they do not kill all the viruses in an infected individual.
These viruses remain a threat because they can become active again if a patient stops taking their antiretroviral drugs.
The findings, published in the journal Cell following a study at the Howard Hughes Medical Institute (HHMI) in Maryland, were "discouraging" experts said, but should re-focus efforts to make sure HIV positive people are getting the treatment they need.
"The findings suggest that there are a lot more of these proviruses that we have to worry about than we thought," said Robert Siliciano, an HHMI investigator at The Johns Hopkins University, who led the new study. "It doesn't mean that it's hopeless, but it does mean we need to focus on getting an even clearer idea of the scope of the problem."
In HIV positive patients the virus targets the immune system's T cells, and becomes integrated into the cell's genes, making the cell reproduce the virus. Antiretroviral drugs target these active forms of the virus, but in some cells, the virus remains inactive. It is this type of virus that researchers now believe is far more numerous than previously thought. As of yet, researchers have no way of eradicating inactive HIV viruses.
Lisa Power, policy director at Terrence Higgins Trust, the UK's leading HIV/AIDS charity, said that anyone currently living with HIV should not worry and should carry on with their treatment as normal.
"The lesson from this is that prevention is not only better than cure, it's the only viable option for the foreseeable future," she told The Independent. "It's discouraging, but we need to accept we're in this for the long haul and do what we can where we can, which is encourage people to wear condoms, have regular sexual health check-ups and to avoid other forms of risks like needle sharing."
Globally, HIV infection rates have dropped by a third since 2001, thanks to new treatments, increased awareness and better access to healthcare in the developing world. In the UK, infection rates, while low, are beginning to increase again, particularly among men who have sex with men. There were 3,240 new infection in 2012 among this group.
Register for free to continue reading
Registration is a free and easy way to support our truly independent journalism
By registering, you will also enjoy limited access to Premium articles, exclusive newsletters, commenting, and virtual events with our leading journalists
Already have an account? sign in
Join our new commenting forum
Join thought-provoking conversations, follow other Independent readers and see their replies