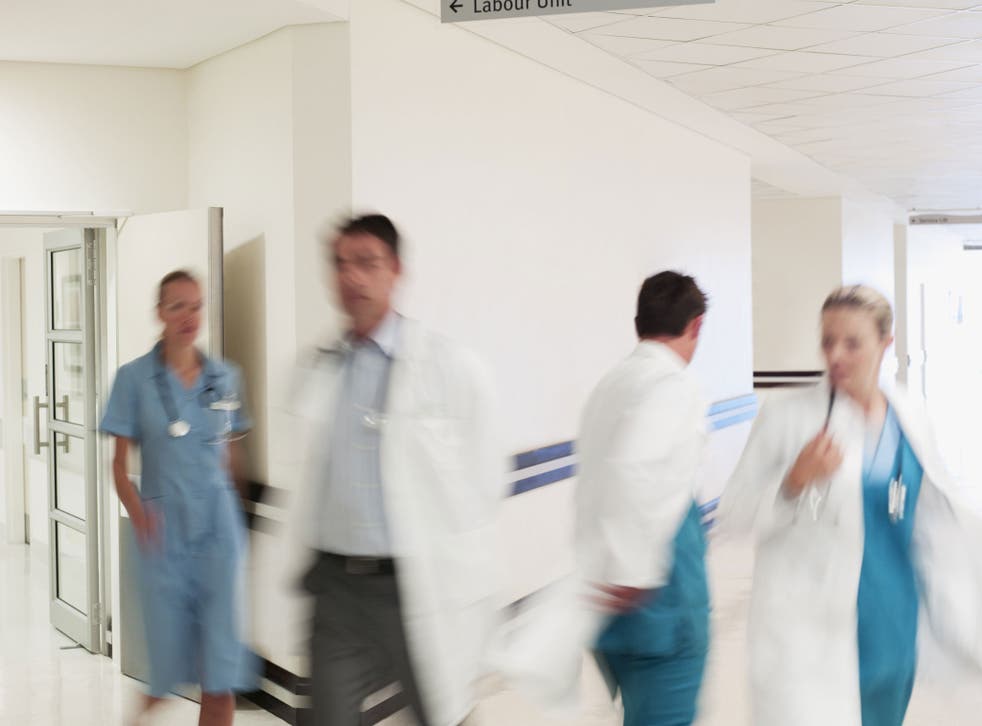 Doctors and nurses say they feel 'bullied and under pressure'
Health professionals also fear another patient care scandal, according to survey
Alex Delmar-Morgan
Monday 09 September 2013 01:12 Comments
A quarter of doctors and surgeons and one in three nurses in the NHS have been bullied or put under excessive pressure over the last two years, a new report says today.
Of 1,000 healthcare workers in the United Kingdom polled in the survey, 43 per cent were also so concerned about patient care that they thought their organisation could be at the centre of new scandal such as the one that hit the Mid Staffordshire NHS Foundation Trust.
Just one in four respondents said they have confidence in their senior managers, the research, carried out by the Chartered Institute of Personnel and Development (CIPD), found.
Titled Focus on Culture Change and Patient Care in the NHS, the survey was commissioned to assess working conditions in the health sector following Robert Francis QC's damning report into poor patient care at the Mid Staffordshire Trust. It was also set up to see how organisations can identify problems before they escalate.
A public inquiry was launched in 2010 in the wake of the abuse scandal at Stafford Hospital where hundreds of patients died because of poor care. In February this year it concluded and recommended wide-ranging reforms to the NHS, including making it illegal to hide information about sub-standard care, with staff and senior managers held more accountable for malpractice and mistakes.
Peter Cheese, CIPD chief executive, said the survey highlighted the need for greater emphasis on staff management and training. "NHS leaders should ensure they are putting more emphasis on monitoring, analysing and, crucially, acting on people management information and feedback from staff, which can provide early warning indicators for potential culture, capability and capacity problems linked to poor standards of care," he said.
Better use of data on training, stress and absence could provide trusts with information on how hospitals are performing, he added.
Kevin Croft, president of the Healthcare People Management Association, called the findings "disappointing".
The survey lays bare a lack of trust among NHS employees in the organisation's integrity and leadership. Not enough is being done to protect whistleblowers, it says.
It found that less than six in 10 workers would be confident to raise a concern about patient care to senior management. Of these, just 57 per cent thought their issue would be properly dealt with.
A quarter of employees, rising to nearly half of all nurses polled, feel under excessive pressure every day, compared with an average of between 11 per cent and 14 per cent outside the NHS.
Dean Royles, chief executive of the NHS Employers organisation, told The Independent: "The NHS is often a high pressure environment where staff and their managers can work in stressful situations, often operating at the limits of science. But we all know that when this spills over into bullying it is completely unacceptable."
Register for free to continue reading
Registration is a free and easy way to support our truly independent journalism
By registering, you will also enjoy limited access to Premium articles, exclusive newsletters, commenting, and virtual events with our leading journalists
Already have an account? sign in
Join our new commenting forum
Join thought-provoking conversations, follow other Independent readers and see their replies