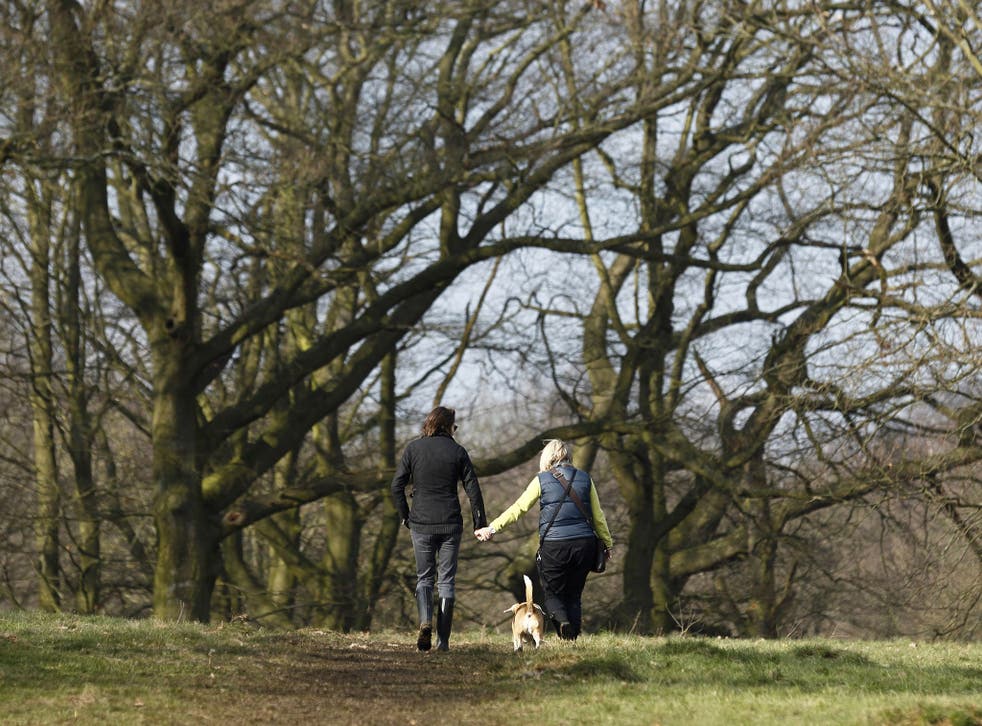 Doctors ignore 'wonder-drug'... fresh air
New contracts no longer oblige GPs to ask about exercise levels, and experts are appalled
Ian Johnston
Sunday 01 December 2013 01:00 Comments
It has been described as a "wonder drug" that saves lives, treats dozens of diseases and has no harmful side-effects.
But, to the outrage of experts, doctors have managed to get a requirement that they ask patients about their exercise levels removed from GP contracts, claiming it was one of a number of time-consuming, bureaucratic tasks that got in the way of treating patients.
One expert blamed "fuddy-duddy" doctors with an over-reliance on drugs, while another suggested that the British Medical Association (BMA), the doctors' union, was acting as a "block" on getting GPs to persuade their patients to adopt a less sedentary lifestyle.
Leading charity Macmillan Cancer Support also voiced concern. It said that the move might send a message that physical activity was unimportant. Its chief medical officer, Jane Maher, described exercise as a "wonder drug".
Evidence of the benefits of physical activity has been growing for years and, last month, a major study published in the BMJ medical journal found that exercise could be considered a "viable alternative" to drugs given for conditions such as heart disease, diabetes and stroke. The BMA insisted that it did believe in the benefits of exercise and that doctors would promote it to patients when deemed necessary.
However, experts said that an email from a BMA official sent to every GP, which trumpeted the union's success in renegotiating the contract and removing bureaucracy, had given a rather different message.
It mentioned the General Practice Physical Activity Questionnaire (GPPAQ) as an example of something that doctors would no longer have to do. "No more GPPAQ questionnaires asking ill patients how many hours they cook or garden; GPs can be clinicians diagnosing depression rather than ticking the box for a bio-social assessment," it said.
William Bird, an expert on physical activity, said: "For the BMA to dismiss it [exercise] and almost to laugh at it with the email … it just makes you feel a bit fed up. They haven't grasped the one thing that could have a huge impact on outcomes." He said activity levels were "more important than any other risk factor", including smoking. "Some GPs are really keen, [but] you have this block usually in the BMA, where this evidence doesn't seem to have percolated through – or, if it has, they don't know how to deal with it."
Dr Bird, a GP who set up Natural England's "Walking your Way to Health" scheme, said he had spoken to 180 doctors in London since 2012 and none knew the official guideline that people should exercise for at least 150 minutes a week.
Physical activity, he said, had even proved effective in treating breast cancer, and patients should be told to start doing more as soon as they are diagnosed. "Gardening may look a bit trivial but that physical activity could save that women's life."
Richard Weiler, a GP who specialises in sports and exercise medicine, said that doctors were supposed to use physical activity to treat 39 diseases, but in many cases this was not happening. He said "fuddy-duddy doctors" were relying too much on drugs, partly because universities had not caught up with the latest science.
"Doctors are supposed to be doing this anyway, but they are not," he said. "They have a legal duty of care to follow those guidelines … it's not happening. It's crackers." Dr Weiler said he was "mystified" by the BMA's attitude, adding, "they don't understand the basics of health".
Macmillan Cancer Support said last year that four out of five cancer patients were "still not being prescribed exercise" by GPs. Jo Foster, Macmillan's physical activity project manager, said GPs had told the charity that they did not find the questionnaire useful. "We are concerned that its removal, without a replacement measure, could send the message that encouraging physical activity is not important when it is."
A spokesman for the BMA said that a "large amount of bureaucracy and box-ticking" introduced last year meant less time talking to patients. Removing these requirements did not mean downplaying the importance of aspects of them, simply that they became a matter for a GP's judgement.
NHS England, which negotiated the new contract with the BMA, said: "The benefits of exercise are not in doubt. The changes are designed to reduce overly prescriptive bureaucracy and free up time for GPs to use their judgement."
Register for free to continue reading
Registration is a free and easy way to support our truly independent journalism
By registering, you will also enjoy limited access to Premium articles, exclusive newsletters, commenting, and virtual events with our leading journalists
Already have an account? sign in
Join our new commenting forum
Join thought-provoking conversations, follow other Independent readers and see their replies